By: Sarra Valenzuela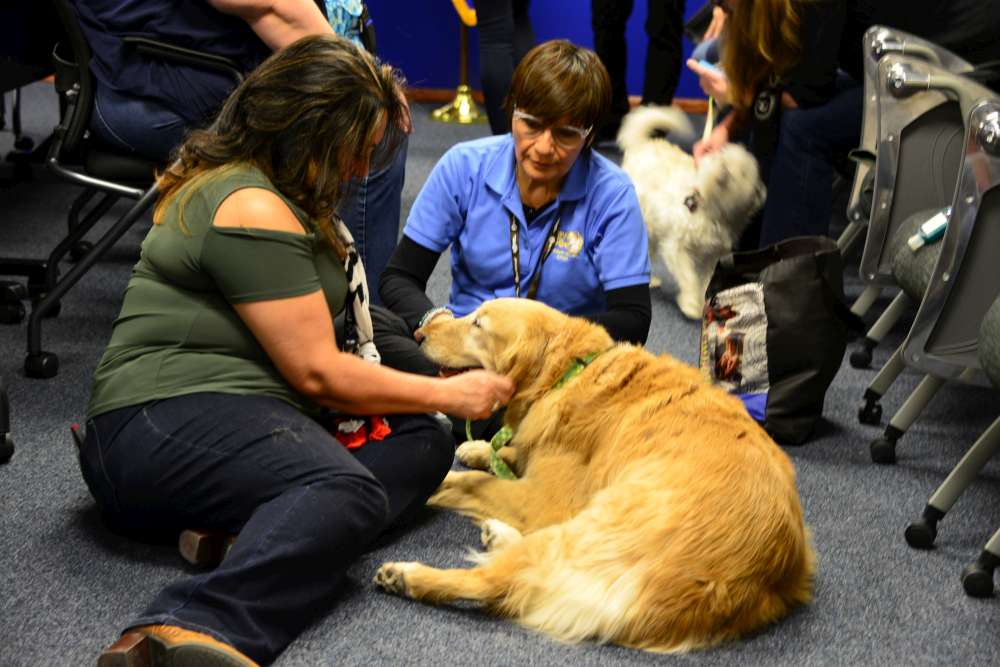 Do you ever see a dog or cat and all your troubles completely melt away? Well, that's the idea behind Paws for Love—a nonprofit organization—that is taking it a step further by providing pet therapy for those in need. Paws for Love was founded a little more than 21 years ago when one of the founders, Carmen, decided to go to an elderly nursing facility with her dog. Carmen quickly realized how pleased the residents became with her furry companion, especially those who never had visitors, and continued visiting the facility with her dog. Eventually, she got together with two other original founders, Marcia Wessberg and Carolyn Williams, to do some team research on pet therapy. Despite criticism from those who were suspicious about this unique treatment at the time, the three women eventually found the help they needed from Pet Partners, which supports organizations like Paws for Love, by registering pet therapy animals and providing insurance for the program. Together, Paws for Love and Pet Partners have succeeded in their mission to give the gift of love and healing.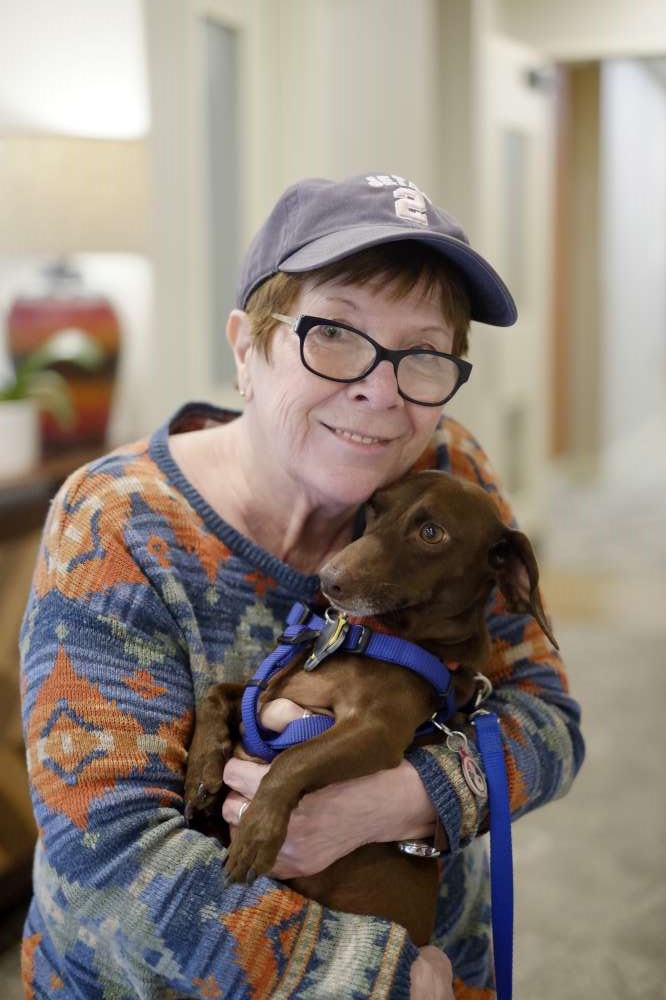 Today, Carol Douglass is the senior evaluator and coordinator at Paws for Love and echoes Carmen's story of how the pets of Paws for Love have continuously been there for the elderly. She says they make visits to facilities, such as The Legacy at Cimarron, to visit those who either have no visitors or are in need of a little pick-me-up. Carol says that visiting the elderly sparks unforgettable joy and hope in them after feeling lonely or recovering from painful surgeries.
Some other unique benefits of pet therapy have been seen in their visits to places like The El Paso Children's Hospital and local schools where they are part of the program, "Read With Me" through Pet Partners. "Sometimes a child in a behavioral center won't talk to a therapist but they will talk to the dog … or students will have difficulty reading and would rather read to a pet because they won't judge them," Carol explains. Carol also makes it clear that as much as she strongly believes in the results pet therapy can offer, it isn't the only treatment that people need.
 It's obvious that pet therapy is helpful in more ways than one, but what other duties do the pets have? Special Agent Jeanette Harper is the public affairs officer for the FBI in El Paso and provides information about the agency working with Paws for Love. "When we have an investigation that is very critical we try to bring them in to reduce stress," she explains. The pets don't just reduce stress for victims though. Jeanette says that with so much happening in an investigation they need the therapy pets for multiple personnel, such as: agents, investigators, professional support and intelligence programs. Paws for Love has also created a positive environment for the FBI, Jeanette says, because, "it helps them be able to come back the next day and perform at a high level—the level that everyone expects from the FBI."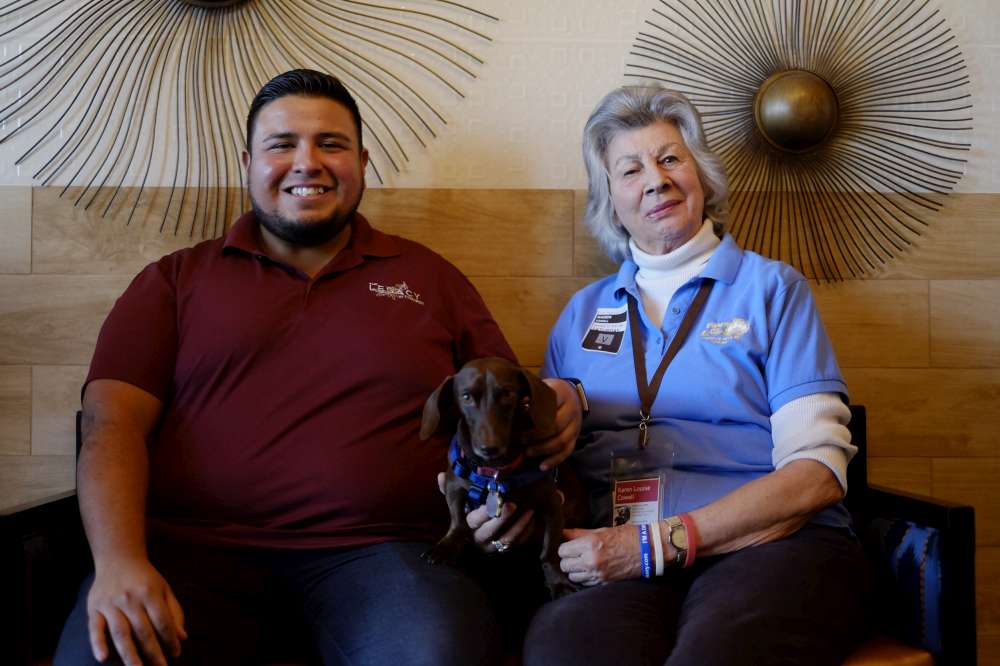 With Paws for Love comes a sense of relief and comfort from a pet. Highlighting their partnership with the FBI brings awareness to the difficult situations both the agency and pets have been trained for. With the two forces combined, they have helped many in need by calming victims, solving cases, reducing work-related stress and providing emotional relief. And just in case you were wondering, no one's been bitten by any of these loving animals thanks to Carol's hard work. By performing strict evaluations, she makes sure that both the volunteer and their pet are qualified and have the required traits that it takes to help others. She adds that this is very much a job for the animals as well and explains that although "the animals enjoy the interaction … they do absorb what's going on with the patient and get tired. That's why there's a limit of two hours." Because of these time limits and the high demand for visits, they need volunteers now more than ever.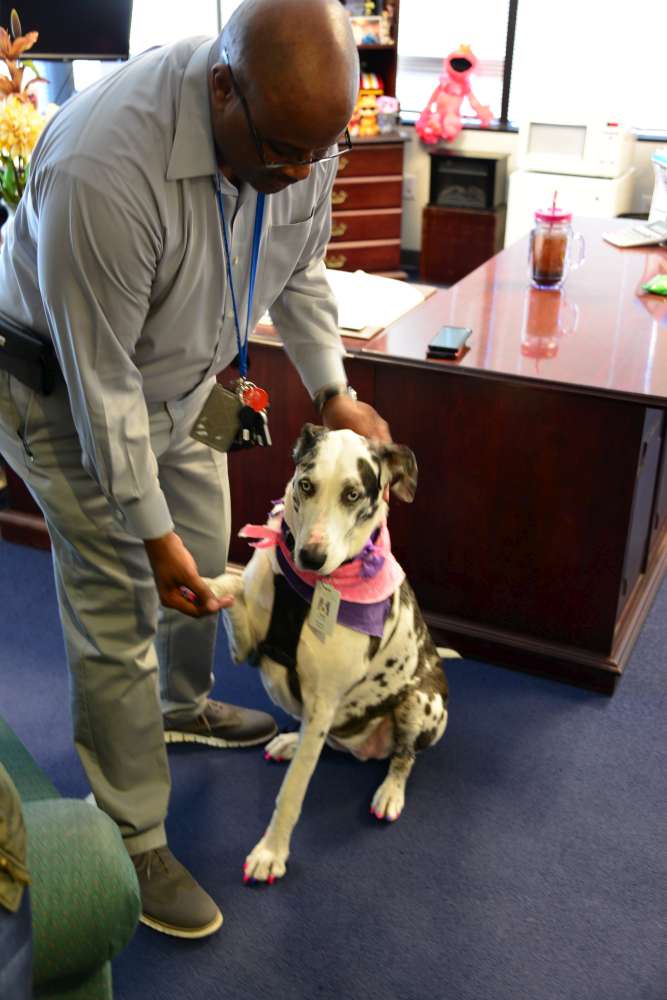 Paws for Love visits numerous facilities, which include: all Providence Hospital campuses, nursing homes, assisted living facilities, rehabilitation and behavioral centers, schools, airports and they even make house calls. The organization is currently in desperate need of volunteers in Clint, Texas and Anthony, New Mexico. There are several courses that are required to become a volunteer, as well as a fee for courses and evaluations, which can be reimbursed once one has passed the requirements. If you think you and your pet have what it takes to help, you can email Carol at pawsforlovetherapypets@hotmail.com to be evaluated.