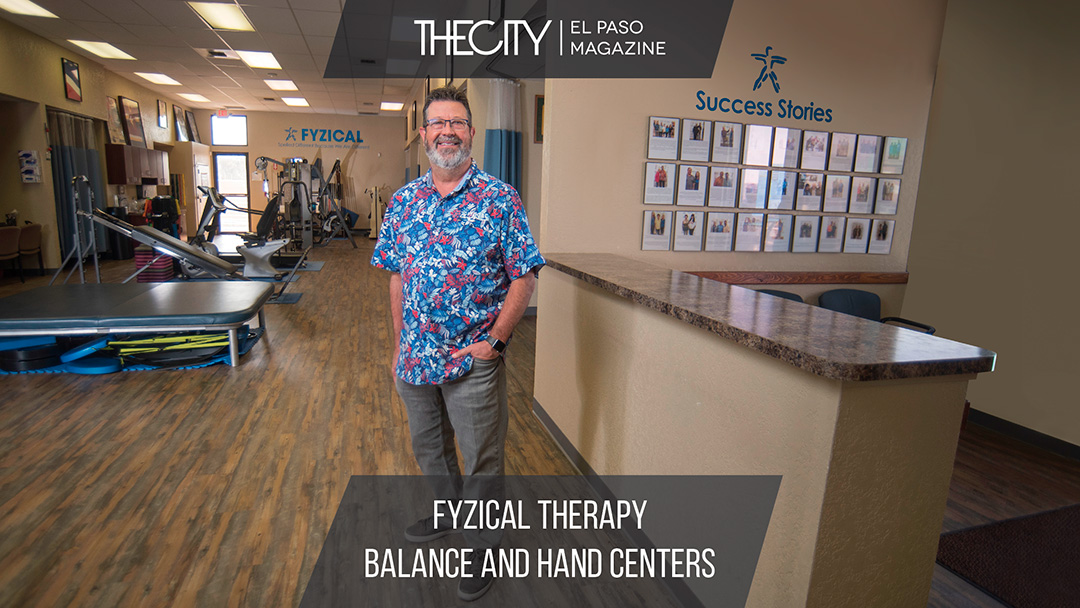 "We have to be in the service to others. That's what we start from," said Luis Zuniga, founder of Fyzical Therapy and Balance Centers, speaking about the guiding mission of his outfit. It's easy enough to say, but how exactly do Zuniga and his team see that through?
"Training is where it all begins, and it never stops," Zuniga explained. To that end, all Fyzical staff learn how to perform comprehensive screenings to diagnose the patient's problems. They do this through a number of methods, often with the help of computerized dynamic posturography machines and neuro-computing devices. Zuniga insists it's as important as the treatment plans themselves, explaining, "Most of these injuries and conditions are multi-faceted, and you have to understand everything to effectively treat them. Take balance issues for example, which is really one of our specialties. There's often a cognitive element, but it's only half the story. The other half of the story is the motor system, which has to be analyzed and corrected for the patient to get back to living a normal life."
Once diagnosed, there's no better place to rehab than Fyzical. All four locations, in west, east, far east and northeast El Paso, boast experienced staffs and are outfitted with the field's newest gadgets. Zuniga is adamant that his facilities stay ahead of the curve. "It goes hand in hand with our education efforts. The same way we want to have the latest knowledge, we also need the technology that goes along with it," he said. Take AlterG treadmills, for example. Exercise is often an important part of any rehabilitation journey, mitigating muscle atrophy while helping the patient relearn vital movements. The problem is that many forms of exercise—like running—are simply too strenuous. AlterG treadmills, however, allow trainers to control the weight of the person being trained, accelerating the entire recovery timetable.
Fyzical's commitment to the El Paso community goes beyond physical therapy. The medical group is also a major supporter of the Veterans Non Profit, a local charitable organization that supports our regions military vets in a number of ways. "It started last holiday season. We came together and the staff agreed that it made more sense to forego the annual Christmas party and put that part of our budget towards a worthy cause. We did some research and found out about VNP … they provide really essential services and are quite underfunded," said Zuniga. Now, every first Saturday of the month, Fyzical employees volunteer at VNP. It's all part of their philosophy—always being in service to others.
Fyzical Therapy
Balance And Hand Centers
4646 N. Mesa St.
El Paso, Texas 79912
(915) 313-6331
fyzicalelpaso.com
8111 N. Loop, Ste. B
El Paso, Texas 79907
4758 Loma Del Sur
El Paso, Texas 79934
2270 Joe battle Blvd., Ste. R
El Paso, Texas 79938
By: Henry Craver Photographed by: Luis MARIANO