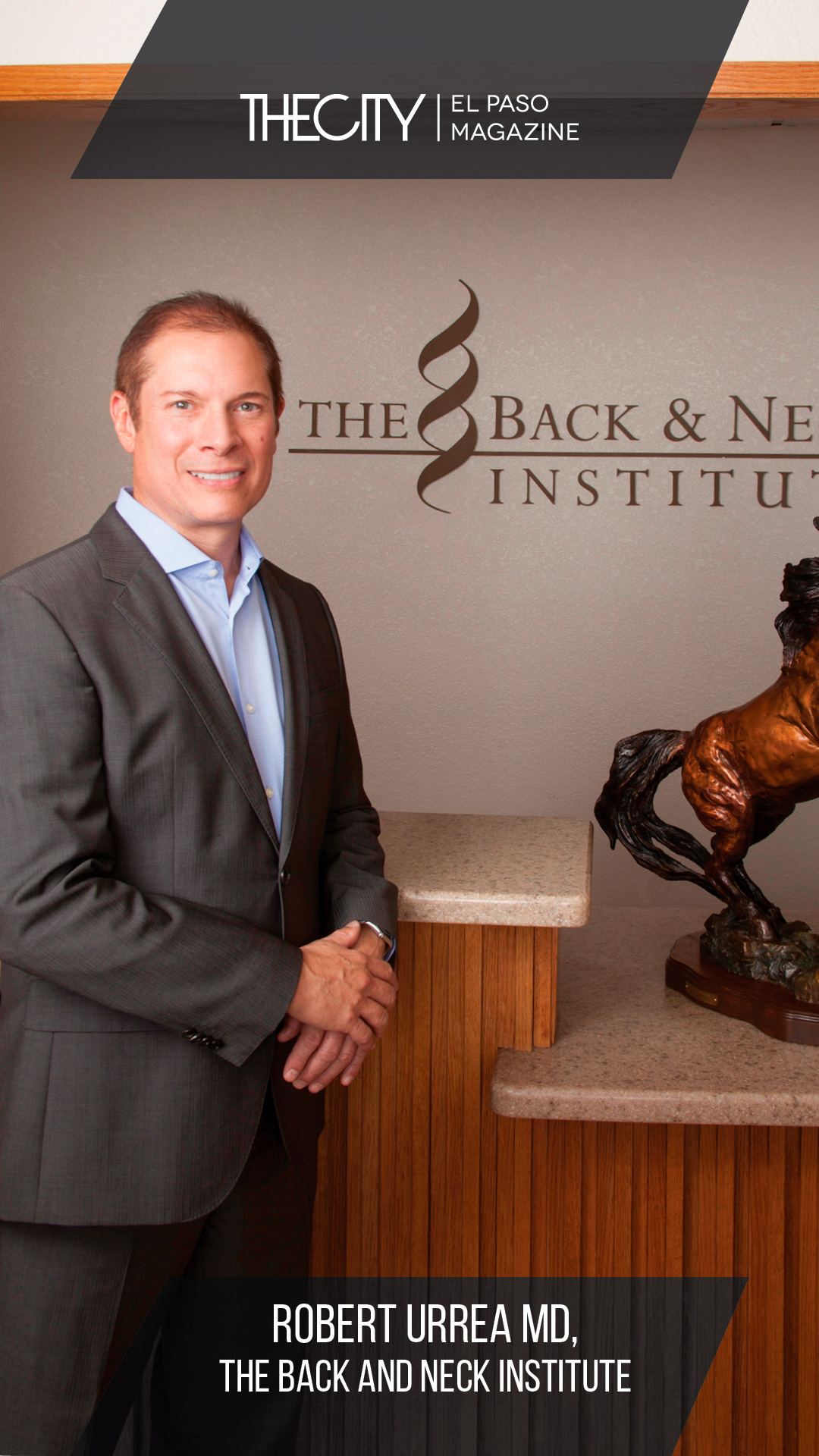 Dr. Robert Urrea, Southwest's preeminent endoscopic spine surgeon, founded The Back and Neck Institute in 1998. Soon afterwards, his passion for minimally invasive spine surgery inspired him to construct Bassett Surgery Center, a state-of-the-art endoscopic laser spine surgery center. Since then, Dr. Robert Urrea and his compassionate team perform therapy, X-rays, MRI's, CT scans, diagnostic spinal injections, spinal pain mapping and surgery under one roof.
Dr. Robert Urrea is a pioneer in endoscopic laser spine surgery. Local, national and international patients come to Dr. Urrea to relieve their spinal pain and regain their quality of life through his out-patient procedures. Most procedures are performed while the patient is awake and they often tell Dr. Urrea when their pain ceases intra-operatively. Patients typically go home within an hour of the procedure and return to work within the same week.
Discomforts that are resolved by Dr. Robert Urrea's endoscopic laser spine surgeries include: back pain, neck pain and pain radiating down an arm or leg. Through Dr. Urrea's procedures, pain caused by herniated discs, degenerative disc disease, spinal arthritis and sciatica can be relieved with minimal discomfort, a quick recovery, and ultimately restore a patient's desired quality of life.
The Back and Neck Institute
6211 Edgemere, Ste.1
El Paso, Texas 79925
(915) 881-8264
Photographed by: Daniel frederick