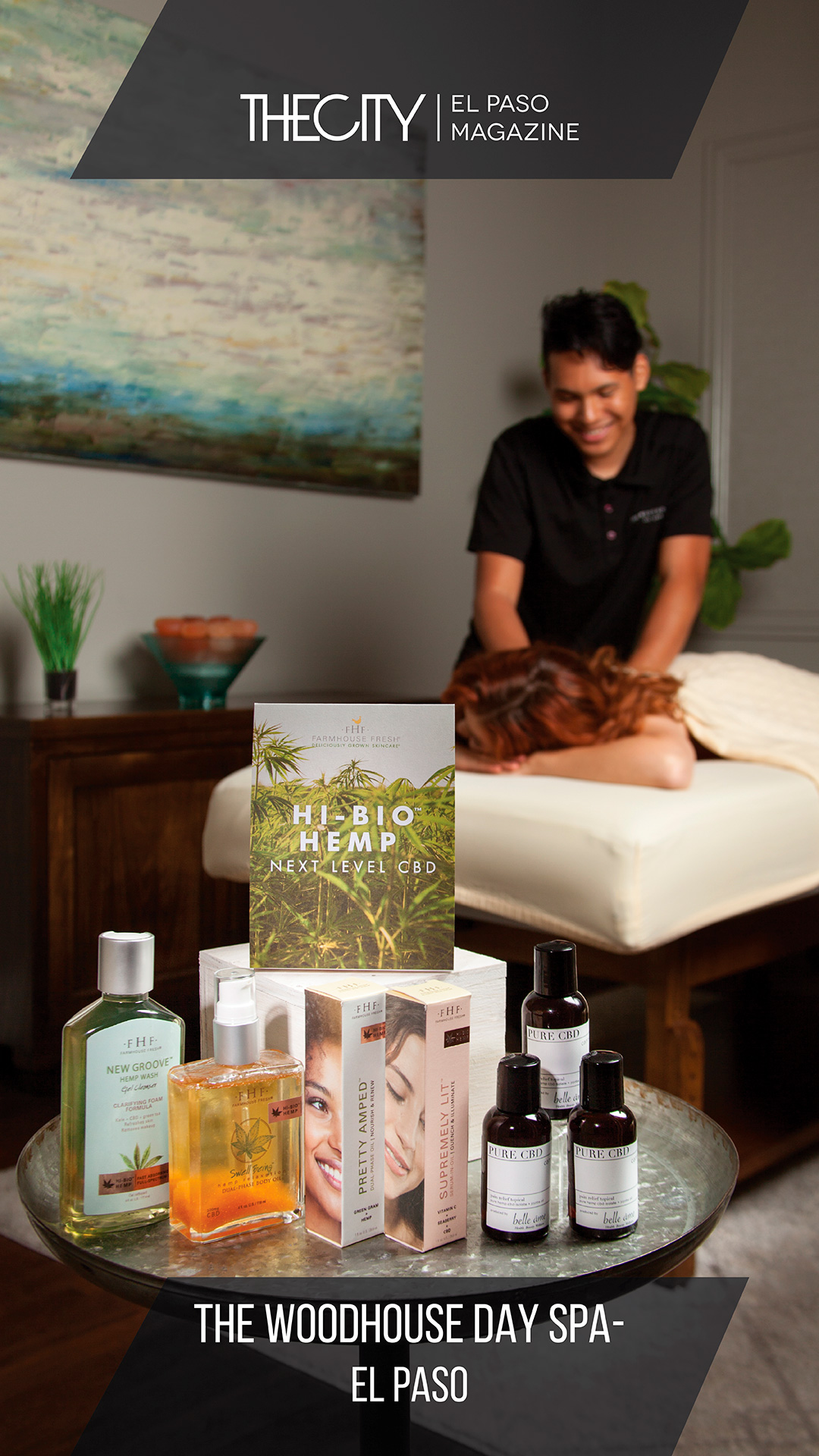 In an effort to promote health and wellness in the community of El Paso, The Woodhouse Day Spa has introduced Seasonal Wellness CBD Services. Owner Sylvia Apodaca believes in a holistic approach to the healing treatments offered to guests. "Although there is some controversy with CBD, there are a lot of benefits in what it can do for the body," Sylvia says.
The Woodhouse Day Spa – El Paso carries two product lines that are available for retail and as enhancements to their services. One line they carry is the Hi-Bio Hemp CBD—while it is a great introduction to what CBD can do, the products are full spectrum. This means they're keeping all of the best components of the hemp plant, which allows for more range in product—however, they are extracting up to the legal limit of .03% THC. The other line that is carried is Belle Âme; it is locally owned and is a lab-tested, pure CBD isolate with no traces of THC. As a topical oil, it is made with Jojoba oil, exclusively for Woodhouse and comes in a variety of milligrams and is best used medicinally for holistic healing and spot treating for pain management.
The Woodhouse Day Spa – El Paso only uses quality products with a backing of trusted sources, and introduced these products at the beginning of the Summer. Sylvia hopes not only to educate the community on CBD, but to promote its healing as well as advocate for its use in self-care.
The Woodhouse Day Spa –El Paso
At The Fountains at Farah
8889 Gateway Blvd. W., Ste. 1640
El Paso, Texas 79925
(915) 234-3955
elpaso.woodhousespas.com
By: HOPE ALEGRE Photographed by: DANIEL FREDERIck