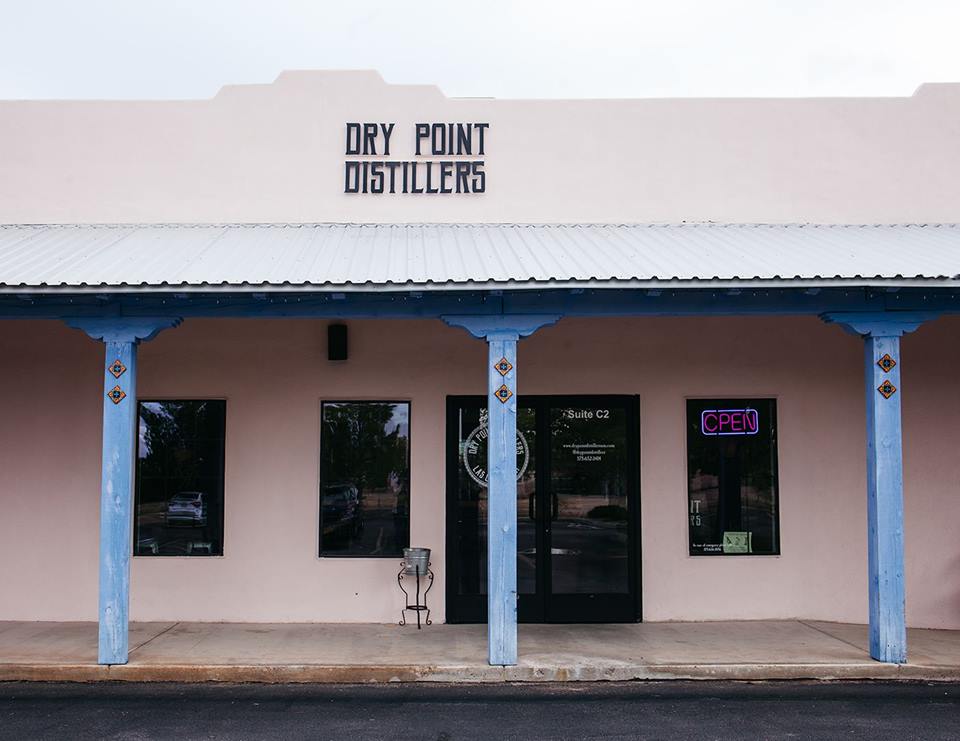 By: Zak Hansen
Tucked away just off the beaten path, a few blocks from the popular Mesilla town square, hides an oasis in the valley—Dry Point Distilling.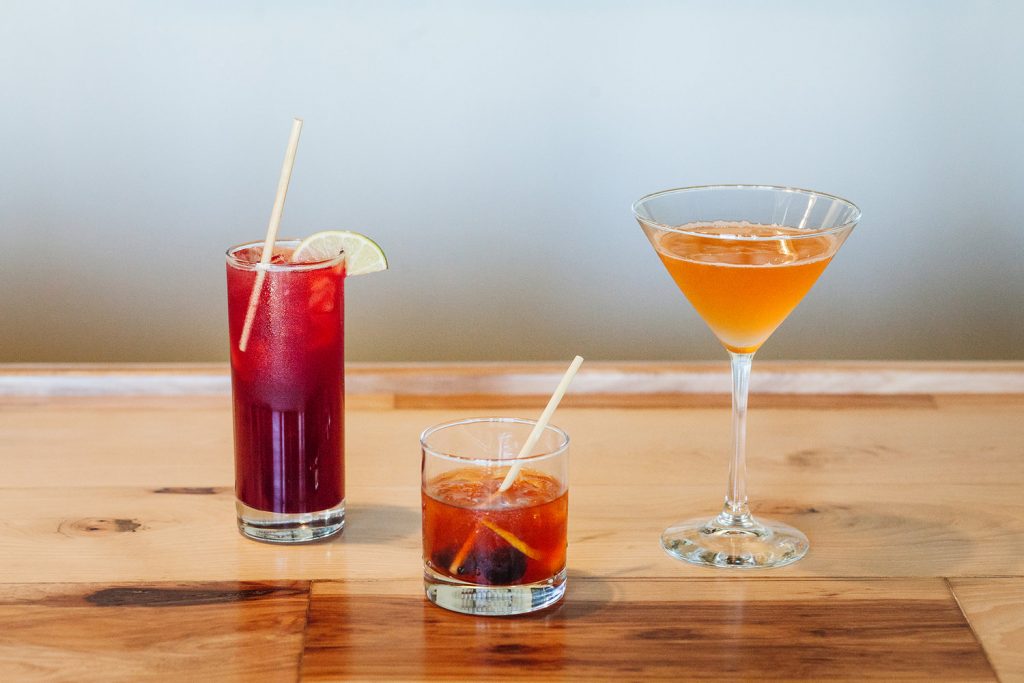 Offering high-quality, small-batch distilled spirits, Dry Point is one of a handful of distilleries in New Mexico. Its slate of unique cocktails and easy, unfussy sophistication make it truly unique. 
Dry Point is the culmination of years of work by the Las Cruces-native Schaefer family. Dr. Stefan Schaefer, a longtime family medical doctor, fell in love with distilling as a hobby. Joined by his son, Chris, they perfected the process with an eight-gallon still made from a converted milk pail, a fuel-alcohol permit and a promise to use their spirits for farm implements only.
With a major upgrade to a 26-gallon column still, they set to work crafting spirits using the overlooked bounty of the desert. Sweet honey mesquite pods from the West Mesa; peaches and pomegranates from neighbors' yards; hot, sweet, red chile from the Mesilla Valley; prickly pear fruit from cacti lining the banks of the arroyos—everything went into the fermenter and stills.
Several years of experimentation and fermentation later, Dry Point Distillers opened the doors of its tasting room in October 2018. With father and son at the still, Aimeé Schaefer manages the tasting room and crafts the cocktail menus, and she's a regular face behind the bar along with her sister, Kate Schaefer.
Aimeé recently unveiled Dry Point's new spring cocktail menu, full of tried-and-true classics, in-house favorites and exciting new selections.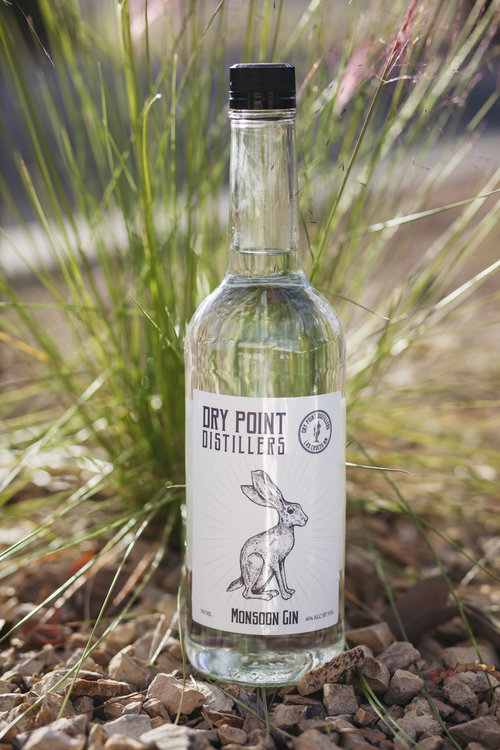 Vodka drinks include The Dalmation, made with vodka, grapefruit and black pepper syrup; The Sombrero, made with vodka and tamarind limeade with a chile-salt rim; The Horchata, made with vodka, almond-rice horchata and nutmeg; and The Chilton Rustabout, made with red chile-infused vodka, lemon juice, soda water and salt—a spicy, summer twist on a true Texas original.
Gin drinks include classics like The Fitzgerald and the Gin Fizz, along with Dry Point originals like the Bees Knees—ginger-infused gin, lemon and local honey syrup—and La Negra, made with pear-infused gin, black pepper syrup, soda and tonic water.
The spring slate of bourbon cocktails retains a few favorites and classics like the Whiskey Sour and Old Fashioned—with which Dry Point tops anyone else in town—along with its very own Lazy Jay, with chamomile bourbon, lemon, honey syrup and housemade bourbon cherries, and the Night Hawk, with bourbon, Beck's Roasting House & Creamery cold-press coffee and creams of coconut, available hot or iced.
There are also a variety of surprising, complex drinks, like the Desert Island, made with spiced vodka, spiced rum, bitters, lemon and Mexican Coke, and the Dark Heart, with cherry bourbon, pecan brandy and lemon peel, dressed with a sugar cube and house-made bourbon cherry.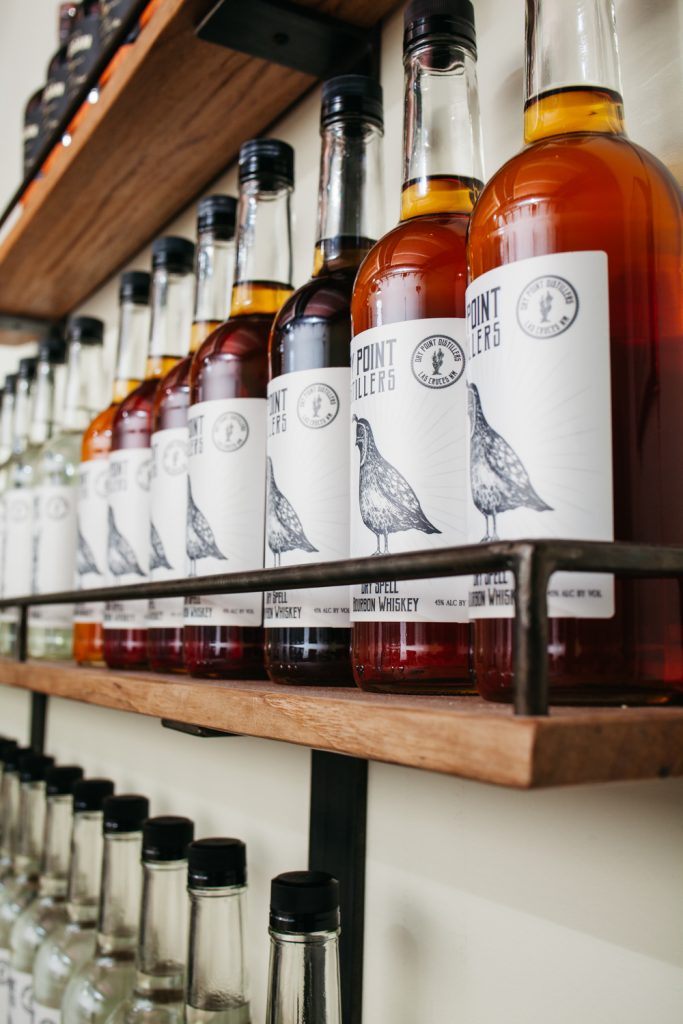 Dry Point offers cocktails made with numerous in-house infusions. Adventurous infused vodkas include orange peel, red chai, sage, earl grey, smoked tea, green mint, red chile, cacao and tarragon; bourbon infusions include chamomile and the sweet and spicy good earth; and ginger, pear and tarragon gin makes a unique addition to any number of refreshing gin cocktails.
Late summer will see the addition of plenty of fruit infusions—blueberries, peaches, pineapple, pomegranate, watermelon and various citrus fruits—most of which Dry Point buys from its neighboring FARMesilla, one of the area's only farm-to-market produce stores.
Dry Point also teams with a number of other local and New Mexico businesses including FARMesilla, Rio Grande Winery and Santa Fe's Zia Energia; not to mention using more than a ton of native blue corn from the Taos Pueblo, which they will use for its upcoming Taos Blue Corn Bourbon.
Dry Point also prides itself on its accommodation. Many house drinks—Horchata, Colonel, Kentucky and Moscow Mules; Tamarind Limeade Spritzer, Cucumber Lime Spritzer and the FARMesilla Cider, among others—can be made virgin and join Zia Ginger Beer, Beck's Coffee and a variety of sodas and juices on the menu. A number of sugar-free options, honey and stevia are also available upon request.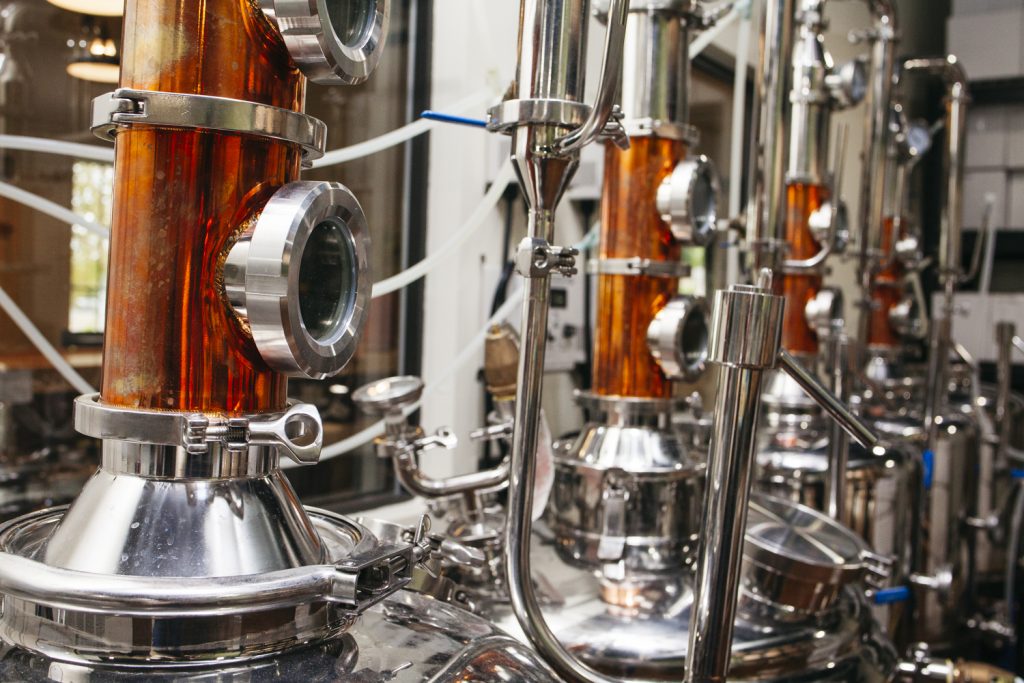 Dry Point's tasting room, with its speakeasy feel and social-forward atmosphere, has been an immediate hit, especially in the craft-cocktail desert that is, or was, Las Cruces. It's changing the way Las Crucens think about cocktails.
"People always assume cocktails are sort of snooty, but they're not," Aimeé said. "The crowd we've been getting is really eclectic, it's been so nice, people get to come and rub elbows with people they wouldn't otherwise know. It's an adventure—with the music, the cocktails and the people, you never know what you're going to hear, what new you're going to taste or who you might meet."