By Erin Coulehan
Photos Courtesy of Cure Nails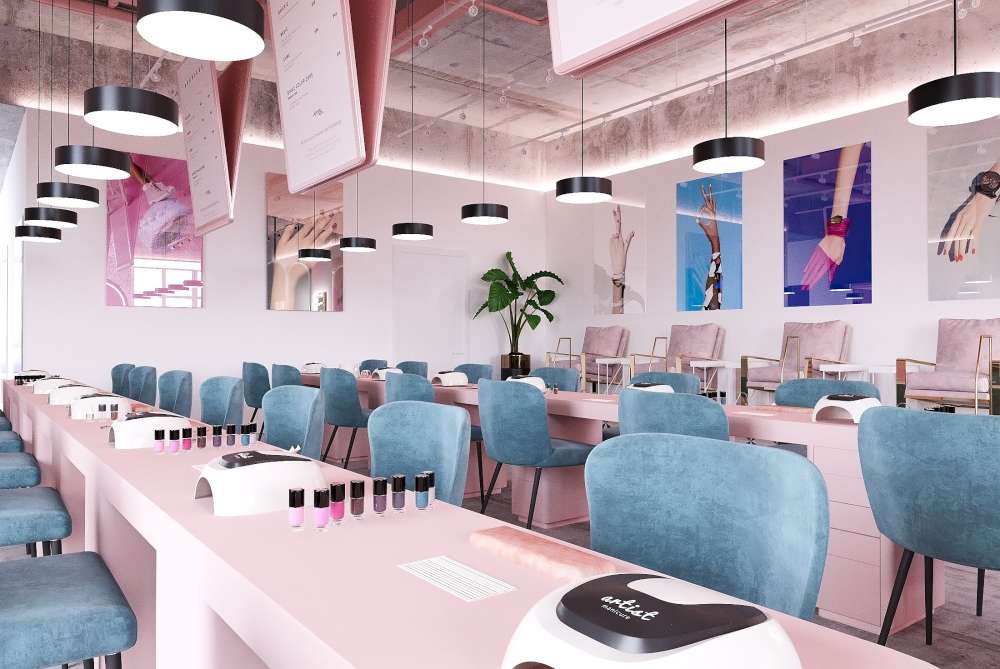 El Paso is set to receive a fix it didn't know it needed, and it's called Cure. Opening this fall, Cure is a new nail and wax boutique located at The Canyons at Cimarron in west El Paso. The owners, Mark and Leena Elias designed the salon with wellness, inclusion, and consumer desires in mind.
"We took to Instagram and asked followers about things they liked and didn't like about their current nail experience, so we could focus on what the client wants," Leena tells The City Magazine.
The couple used social media as a way to engage with followers to determine how to build on existing models and found many women in the area are dissatisfied with customer service, hygiene, and overall quality of existing nail salons.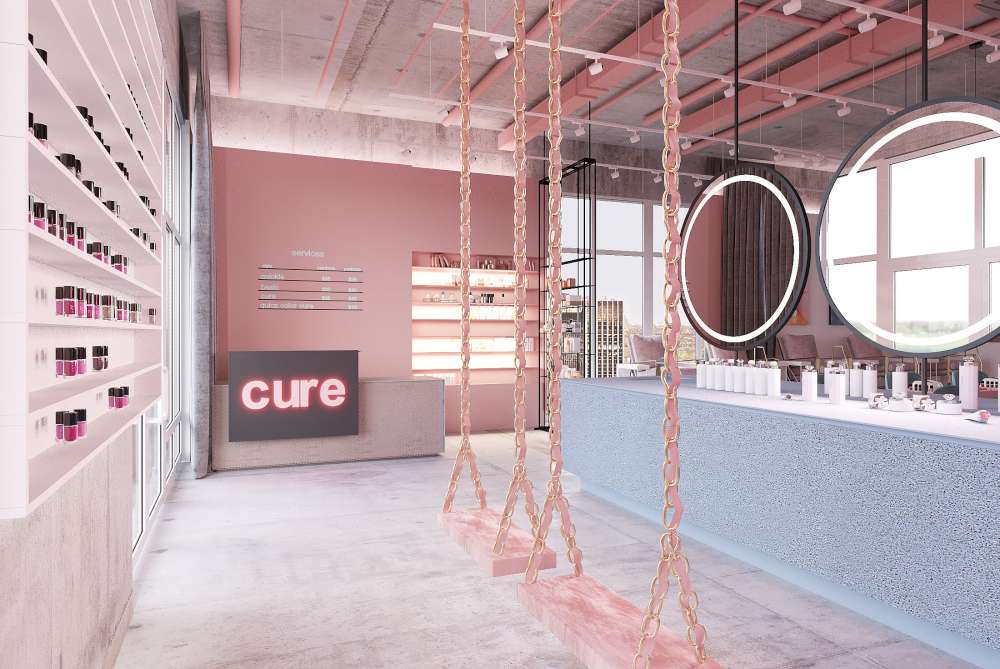 In 2015, The New York Times published an expose on nail salons that revealed nail techs are systematically exploited, underpaid, and subjected to unsafe working conditions. Often times nail techs are asked to rent chair or booth space at a salon, and then subjected to a trial period that restricts wages. Cure seeks to correct the situation by ensuring employees are properly protected from chemical exposure with face masks and a special ventilation system designed to eliminate toxic fumes.
Cure also has a remedy for limited service options. Most nail salons design their service menus in a hierarchy: basic manicure, mid-level, and luxury and then tack on fifteen to twenty dollars for gel or dip polishes. Cure's menu offers the choice of regular, gel, or dip polish for any service at no additional charge. Instead, clients may optimize their service by upgrading to additional products. Cure seeks to offer luxury at every level with products of their own creation.
"Essentially what we're trying to do is focus not only on the nail care, but also the skin around the nail," says Mark. "We've created a three-step menu where step one would be choosing your style, which would be manicure and pedicure. Then, depending on your style you can add products: soaks, scrubs, masks, moisturizers that we've developed in-house."
Mark and Leena combined their expertise to design their own products that are catered to their clients' needs.
"The goal is to provide a certain functionality for the skin," says Mark. "When it comes to the masks, it has peppermint powder and matcha powder that really helps relieve pigmentation, sun spots, and blemishes on the skin."
The Eliases are committed to reducing tell-tale signs of skin deterioration in the hands, which they say is a leading sign of aging.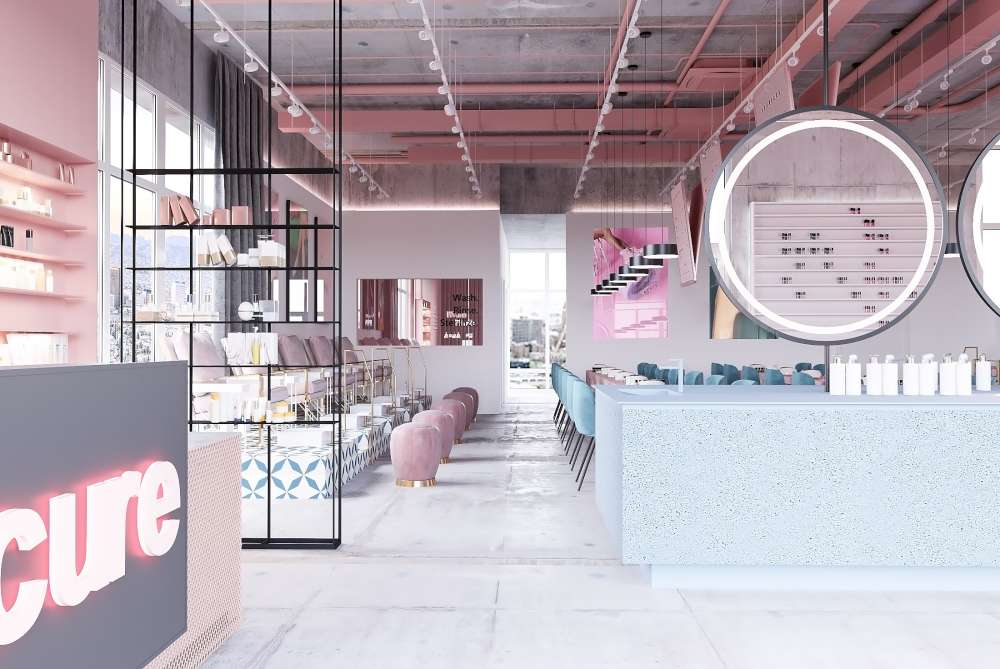 Step two to the Cure's menu would be deciding on the products you want. Three options will be included for each product so that clients can ensure their own customized luxury experience. The final step is the option to add on products or services.
"For the soaks, we've created different bath teas," explains Mark. The "teas" are floral compounds designed to complement moisturizers that have also been formulated to promote overall skin wellness. Additionally, Cure will also offer waxing services with a variety of package options.
But the most intriguing part is a membership option. Cure will offer a month-to-month membership program that will provide members discounted Cure manicure and pedicures each month, discounts on products, and a 72-hour window to change polish for free if buyer's remorse arises.
"We love getting our nails done," says Leena who has extensive spa and skin care experience from Canada. "But it's always something that is so in and out. We thought, why not make this fun?"
If the eco-friendly and ultra-indulgent products don't get you, the Instagram-worthiness of the interior will.
The space will feature sharp lines, sterile rooms, and millennial pink as far as the eye can see. To make Cure a truly indulgent and restorative place, Mark and Leena are utilizing the fundamentals of beauty, utility, and form.
Cure will open its luxe doors this fall, and you can almost hear the tapping of pedicured feet of the women of El Paso running to be the first to get their fix.