By: Zak Hansen
Photos By: Chris Enriquez, Media Photos
Story Coordinator: Ladonna Apodaca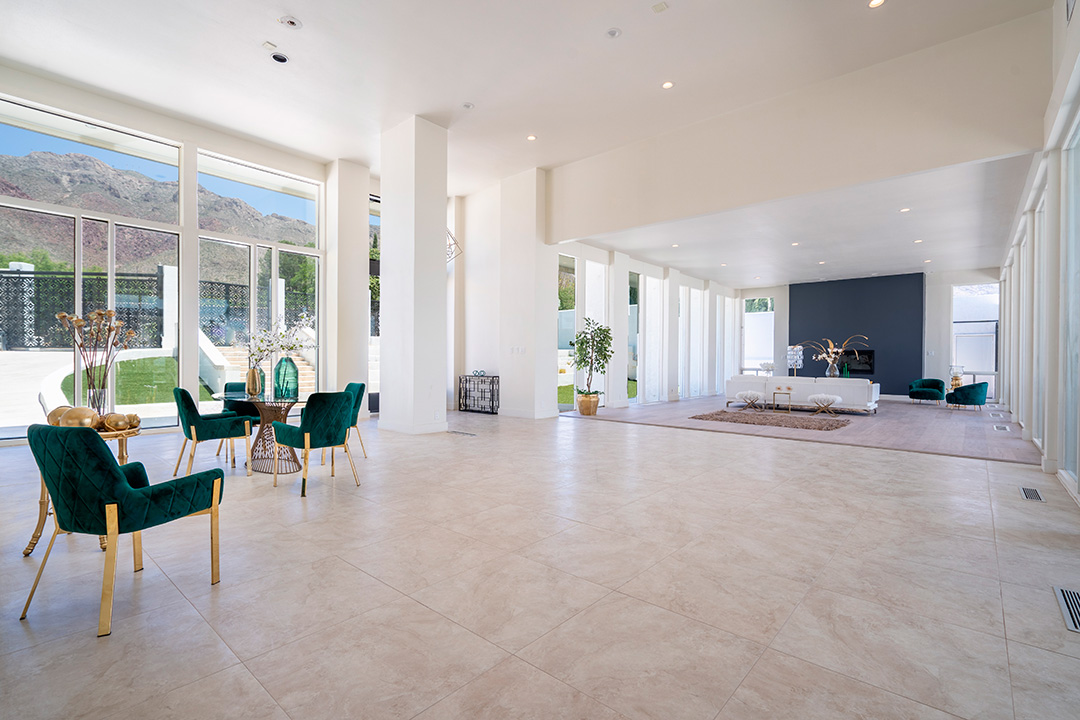 Those seeking the opulence and luxury of a coastal mansion may find their dream home far from any ocean—in the Coronado Country Club Estates, nestled in the foothills of the Franklin Mountains. 
With stunning panoramic views of El Paso, more than 10,000 square feet of livable space and a brand-new, top-to-bottom remodel, this property brings the contemporary style and elegance of a Miami or Los Angeles estate to northwest El Paso. Built in 1965, this sprawling, multilevel home boasts six bedrooms, six full bathrooms, two 3/4 baths and one 1/2 bath, a full formal dining room and formal living room, along with two multifunctional living spaces, a large kitchen with bar and pantry, game hobby room and much more.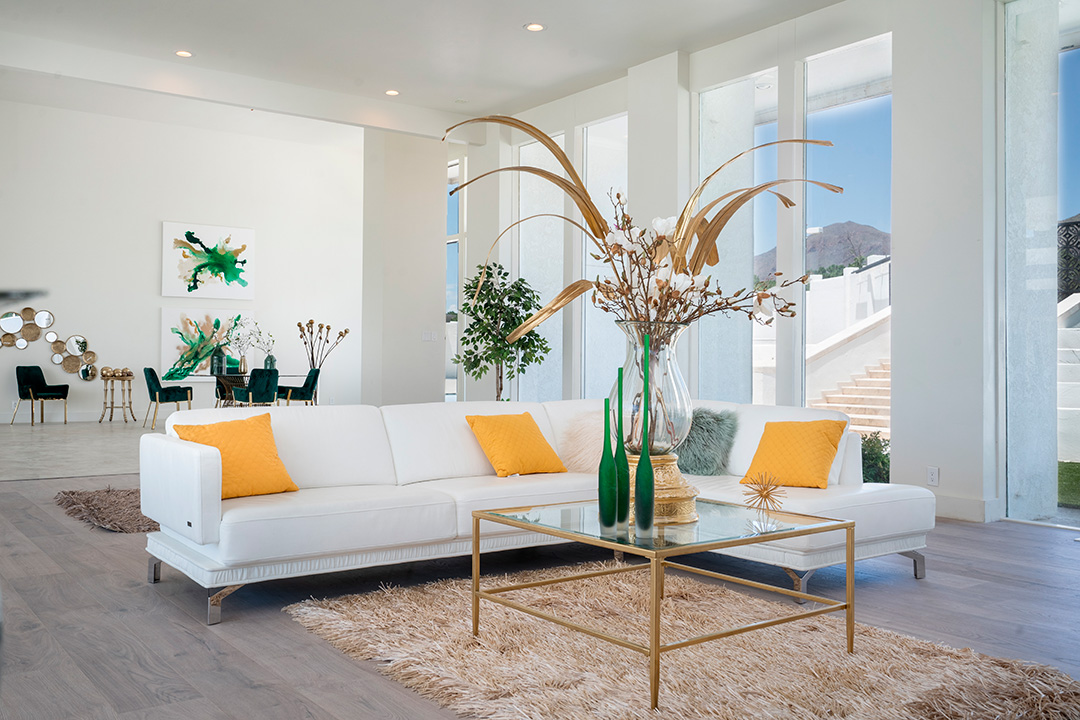 Skylights and floor-to-ceiling windows throughout flood the home with beautiful natural light, making its stark whites and greys pop alongside deeper, natural wood accents and splashes of color in the decor. Marble travertine and light grey wood flooring cover the main rooms. 
On the opposite side of the house, are two spacious bedrooms at the end of a long, bright hallway. Another set of stairs leads to the rightmost lower level, with two rooms ready to customize—art studio, yoga room, man cave or bar. A massive kitchen includes a full gas range with hood and new tile backsplash, microwave and convection oven, commercial-grade reach-in refrigerator, double wine refrigerators stainless steel sinks, recessed lighting and raised panel cabinets, granite countertops and island with bar seating, perfect for drinks or a casual meal with friends under another sparkling view of the mountains.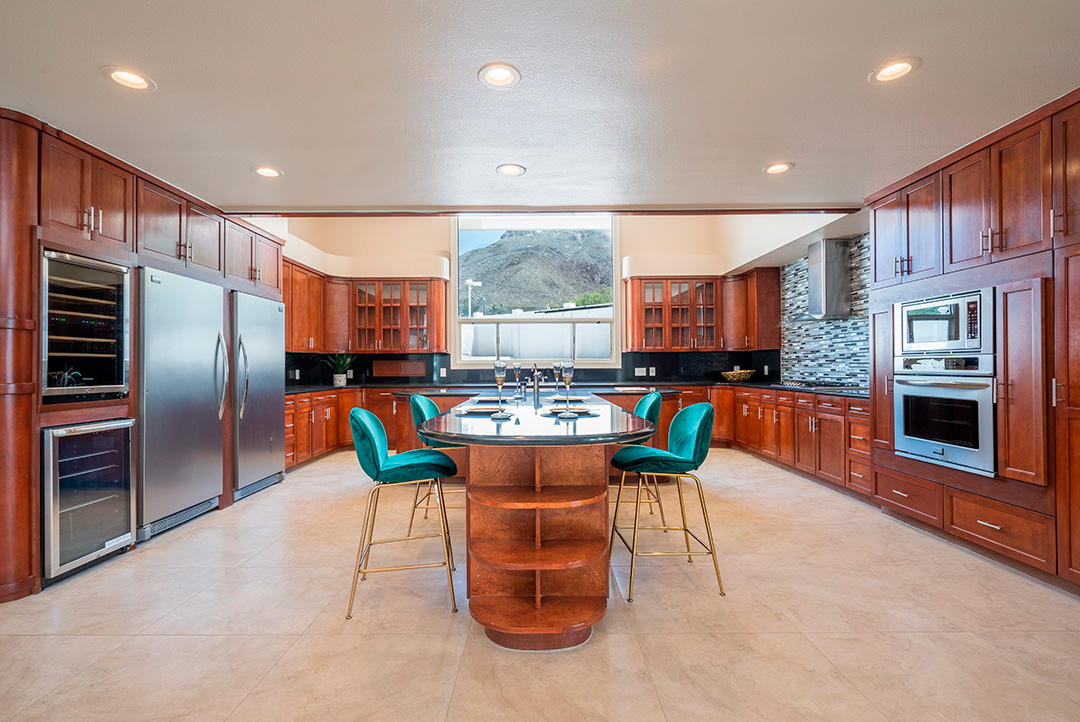 A marble travertine driveway leads to the property's spacious, five-car garage, and a lush, green front and back yard wraps around the home, leading to another of its crown jewels—a heated in-ground pool and patio area unlike any other in El Paso. Contemporary grey paving stones are inlaid into grass, creating an eye-catching pattern alongside the crystal-blue pool, hot tub, wet bar, grill and outdoor kitchen area, full bathroom and views of the peaks of the Franklin Mountains and the wide, blue El Paso sky. Located on a cul-de-sac and surrounded by ornate wrought-iron fencing, it offers unrivaled tranquility and privacy.
Just a few years ago, however, the home was foreclosed and long vacant, falling into disrepair and a famed hangout for teens seeking time away from prying adult eyes—until its current owner/seller saw its potential and purchased the property for just over $500,000.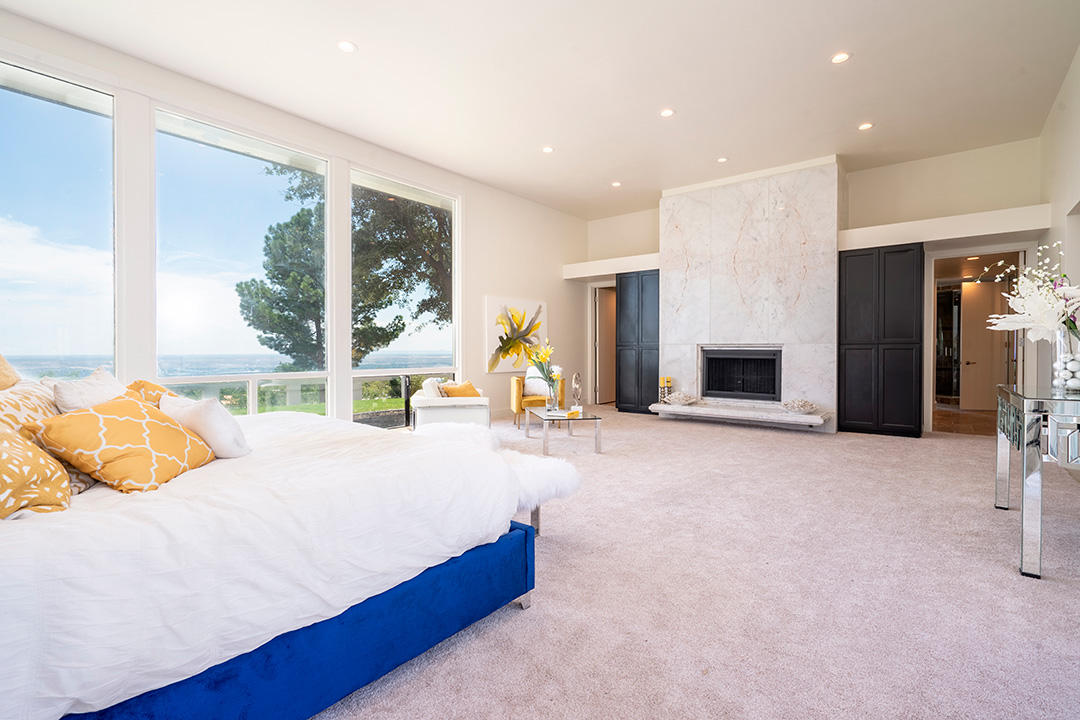 While the owner intended to live in it while it underwent an extensive and necessary remodel, the sprawling property proved to be too much space, so they put it on the market and entrusted its rehab to realtors Alexander Cordova and Ricardo Ramos. 
When the overhaul began, the house was a far cry from what you see today. Windows were broken; it needed reflooring, repainting and remodeling, yard work, new fixtures and beyond, all of which was finished in a six-month period. Within two weeks of relisting, the house had a handful of offers. "We came in and reimagined the property and gave it the vision it really needed," said Realtor Ricardo Ramos. "You see homes like this on TV, on 'Million Dollar Listings' and shows like that, but never around here. It's truly a special property, especially for El Paso."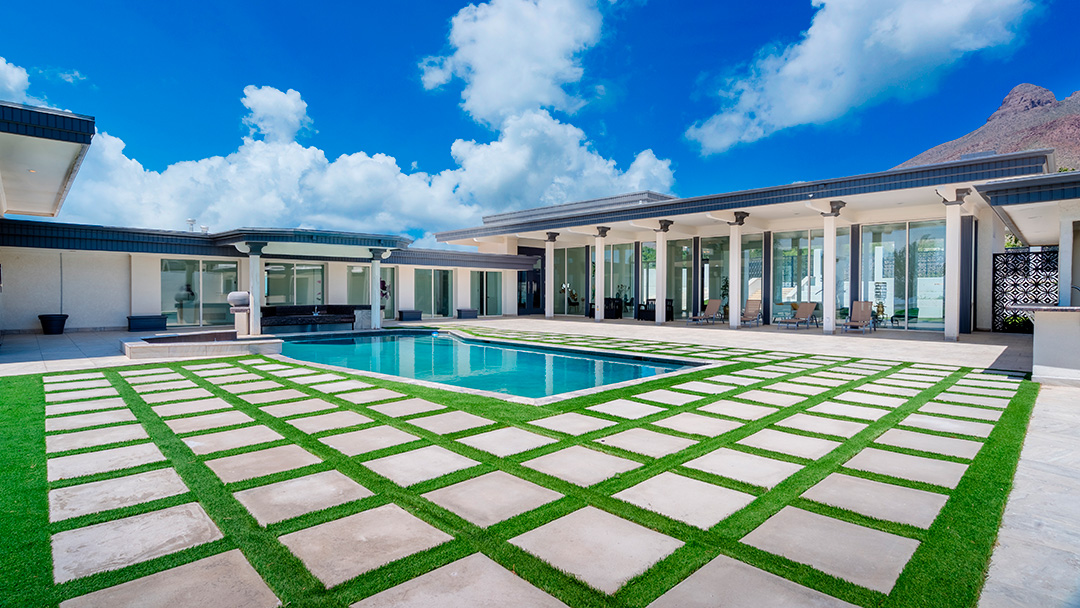 For more info on this property contact Alexander Cordova-The Alexander Cordova Luxury Real Estate Group
(915) 800-8396