By: Zak Hansen
Photos courtesy of Chuco Soul Project
For the past seven years, El Paso's Chuco Soul Project has wowed crowds, at home and beyond, with its eclectic fusion of genres, influences and unconventional instrumentation, creating a style of music all its own—and distinctly "Chuco."

It all began as a solo project for frontwoman Selina Nevarez, "which morphed into a soul project and soon, with the collaboration of other added members, became the Chuco Soul Project," she said.
While the roster has changed over the years, the band's current lineup features David Angerstein on electric violin and vocals, Cynthia Gutierrez on flute and J.J. Hernandez on drums.
"Most of us are trained musicians with backgrounds in classical ensemble music. I have a BFA in musical theatre with a concentration in voice," Selina said. "Cindy (Gutierrez) has her BFA in Music Education, Dr. Dave (Angerstein) is also a science whiz and we've all been playing in different ways for decades."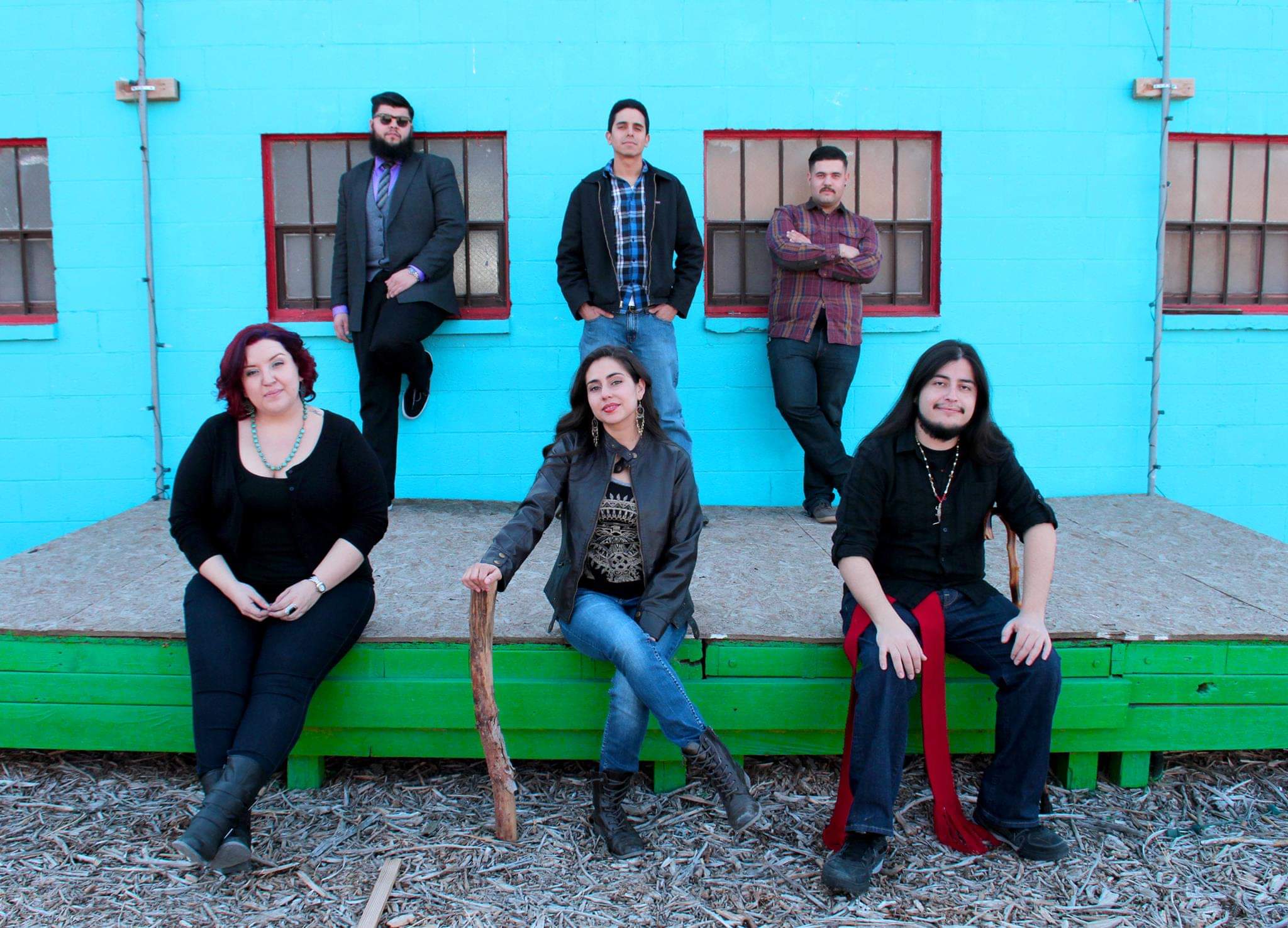 The group's revolving door of talented guitarists and bass players—including founding member Martin Bencomo; Adrian Esparza, a years-long writing partner of Selina's who first encouraged her to bring the project together; and, on the group's first two records, Christian Charles and Fred Porras on guitar and bass—is augmented by a network of brass players, vocalists and others, always eager for collaboration.
It's tough to categorize Chuco Soul Project's sound—"Our business cards say jazzy funk reggae soul, so we'll go with that," Selina said when pressed—but it's unmistakably their own. "There's some Latin influence and R&B and ska even a little country twang every now and then. We all have so many different genres of music that we love that it all comes through in our own compositions."
That's not on accident.
"Much like El Paso, we take pieces of everything that represents us and blend it together to create a mix of styles and culture that represent who and what we are," Selina said.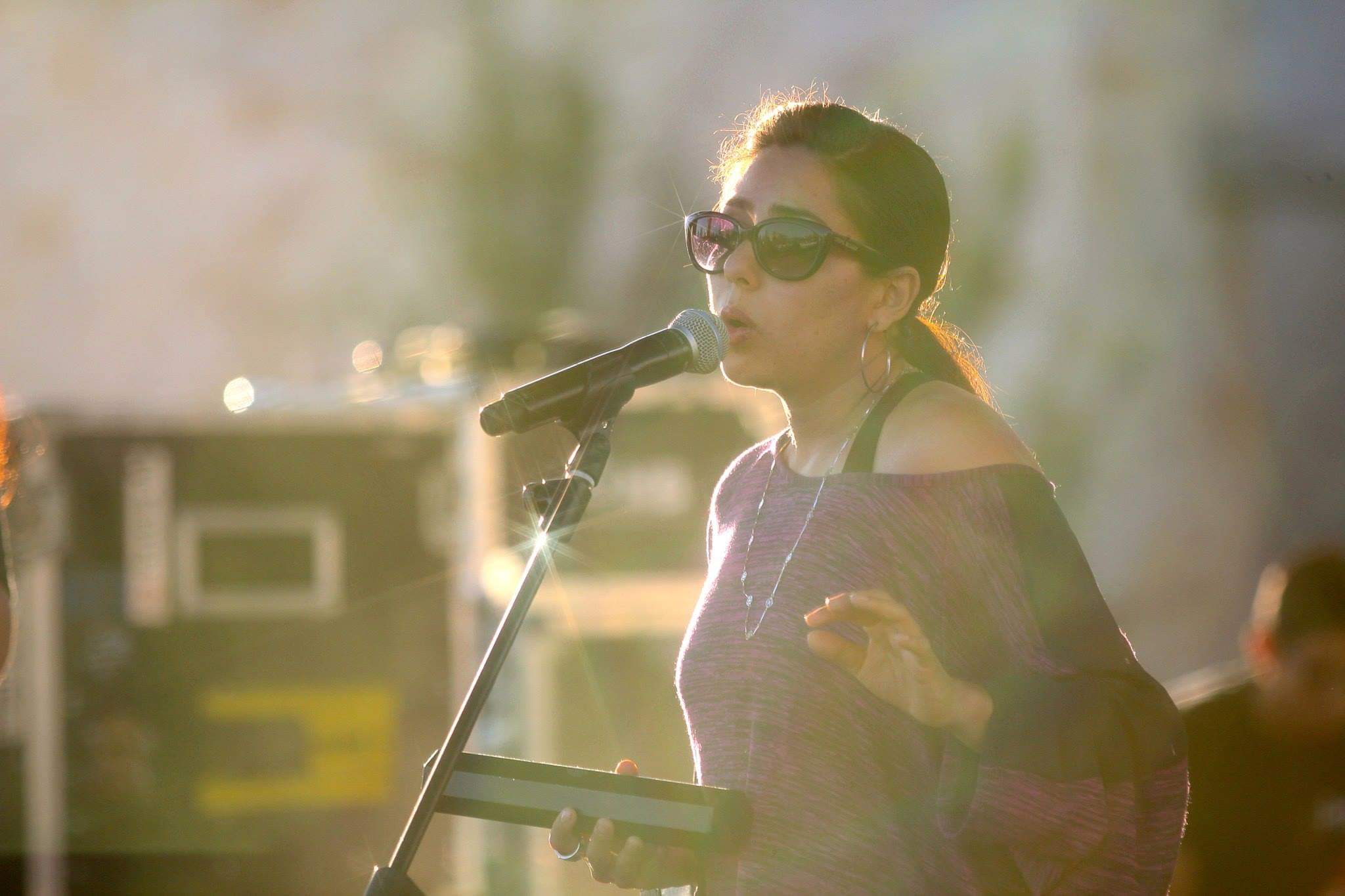 As for influences, Selina said the group pulls inspiration from "everyone and everything"—perhaps unsurprising, given the group's eclectic, hard-to-pin-down sound. It is no doubt her songs run the gamut—"I write about life, love and everything in between," said Selina.
"Most of my lyrics have messages about overcoming difficulties, believing in yourself and being thankful for all that we are. We love having an opportunity to spread positive messages to those who hear our music and can relate to our vibe."
Though the group performs regularly in El Paso, life, as it tends to do, has kept them busy and off the road—for now. 

"We have had the opportunity to play some pretty cool shows in Austin, San Antonio and Corpus Christi when we were touring," Selina said. "Family life, adulting and crazy schedules as educators have kept us from traveling as much over the past few years but we have still been able to play some really fun local gigs at Cool Canyon Nights, Music Under the Stars and Alfresco Fridays."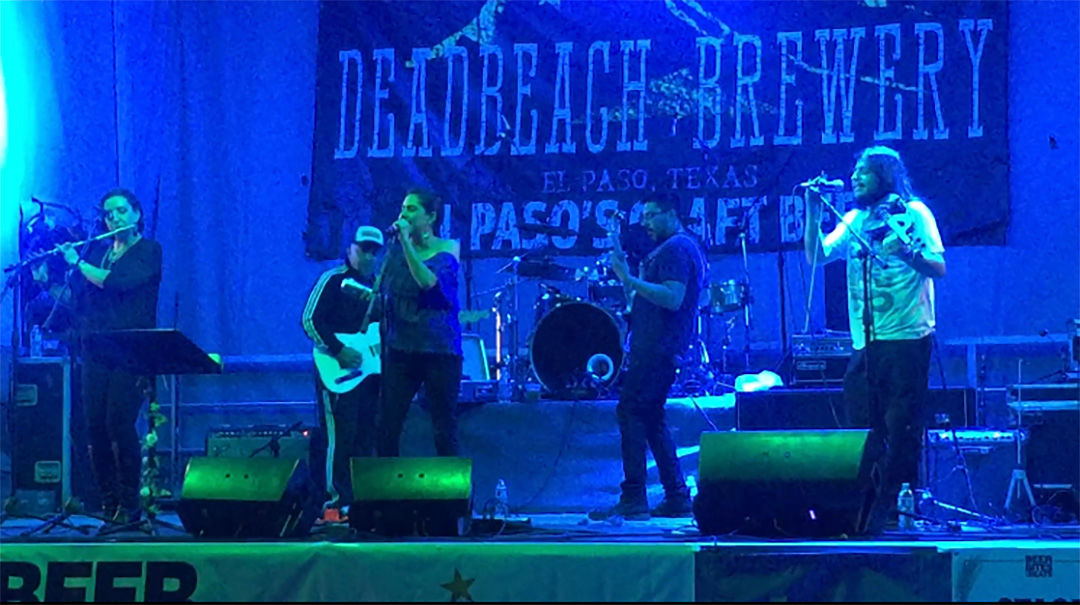 Their seven years and counting in El Paso's ever-growing music scene has also given the members of Chuco Soul Project an opportunity to connect and play with other talented locals.
"Over the years I've had an opportunity to make music with some really talented artists in town, such as Adrian Esparza, Mano Sol and System A," Selina said. "Recently I've been lucky enough to perform with Pancho Mendoza of Fixed Idea and Mariachi Paso del Norte after working together this past summer in Viva El Paso. I'm always down to collaborate on a project."

At the end of the day, beyond the pressures and demands of daily life, Selina said what keeps Chuco Soul Project going is simple—"Music."
"We do this because we love to play," she said. "We jam, we write, we perform, we have fun. We've been blessed to represent our community and spread love through our music and will continue to do so for as long as we are able. This is who we are, and this is what we do."
To catch some of that love for yourself, watch Spotify and Apple Music (the band's catalog will soon be streaming) and plan for the November release of their second album—and the party to support it.