By: AUSTIN NORTH
photographed by: JOHN HORTA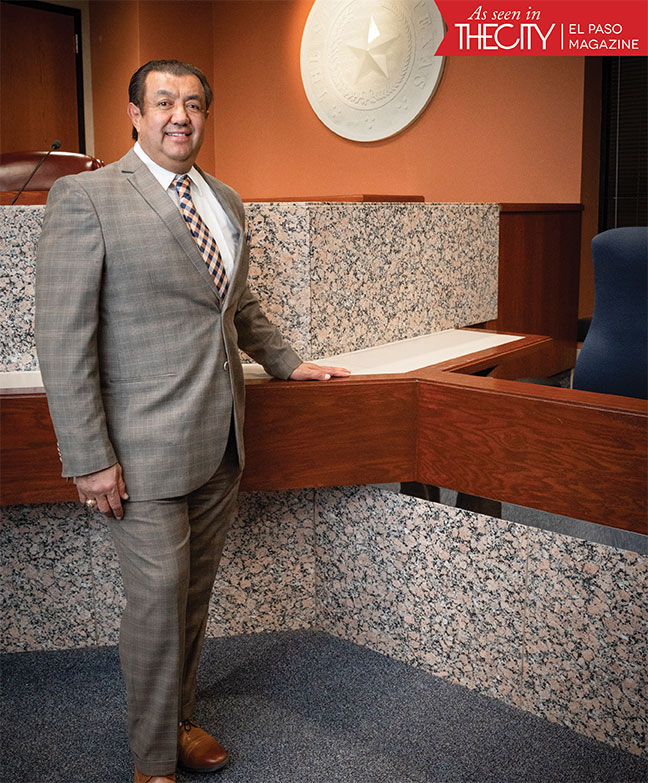 To Sergio A. Saldivar, being a Criminal Defense Lawyer, is all about improving his clients' quality of life—he says, "My job is to put my clients in a better position than when I first meet them … I focus on giving people a sense of vindication from good results." Known—even outside of El Paso—for his aggressive DWI defense, Sergio has developed his expertise and reputation as an aggressive trial lawyer to the point of familiarity and respect with the judges and prosecutors he works alongside on a daily basis. He's been licensed since 2001, and after spending nine years in Houston, Texas with his first practice, he decided to come back home to El Paso to open his second office where he practices in both state and federal criminal courts.
"A lot of people get accused of wrongdoings and are often underrepresented, and these people that are accused of serious crimes deserve their day in court. I give them that and join them in that effort." Emphasizing quality over quantity, Sergio understands that legal troubles can be "the most important thing going on in your life at that moment," and as such, "I try to be, results-oriented, to allow my clients to walk away with their dignity." As a lawyer who will be present, attentive and aggressive about your case, Sergio believes that all of this is what separates him from other law practices and allows his clients to truly walk away in a better place than they were in before.
Law Offices of Sergio A. Saldivar
2301 Montana Ave.
El Paso, Texas 79903
(915) 541-6006
saldivarlawoffices.com
dwibusters.com