By: Krysta Ayers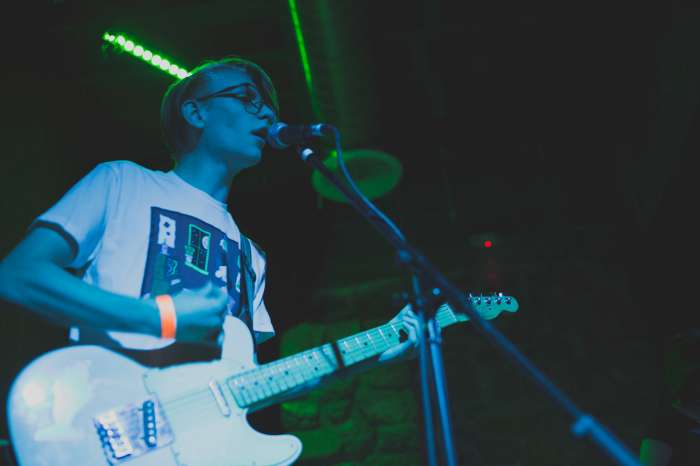 What usually pulls us into following a band and listening to their songs on repeat is relatability. If we can put their lyrics under our Instagram photos, or listen to one of their songs after a breakup, that is usually what makes us add them to our playlists. Basically, a band's music needs to make us feel things. Great artists make themselves vulnerable, revealing themselves to strangers, sharing feelings and experiences that we all go through—they just have the guts and talent to do it, while the rest of us get to lay back and listen.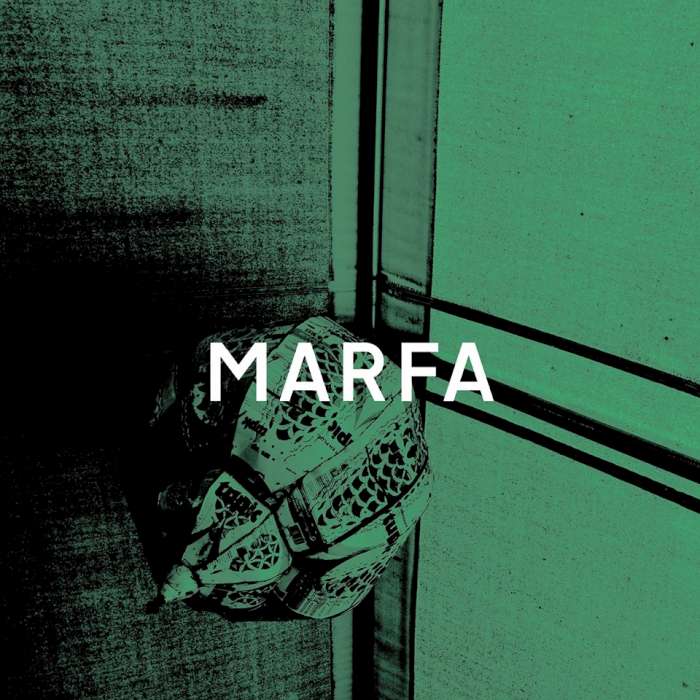 Sleepspent is one of those bands—completely captivating, live and through your speakers. Lead singer/songwriter and guitar player, Austin North, and lead guitarist, Aaron Quintanilla, were childhood friends who started the band after jamming together throughout their high school years at Coronado High. The two wrote and created the Marfa EP and then added band members, Ceci Otero (bass) and Josh Mendoza (drums) to play live shows.
Don't let the band member's initial walk on stage fool you. Although they are young, don't expect childish lyrics or typical "radio friendly" songs. As soon as the first chord is plucked, and the first note leaves Austin's throat, you are taken by surprise. Go to a live show and witness the mouths literally drop and the whispers begin about how great Austin's voice is.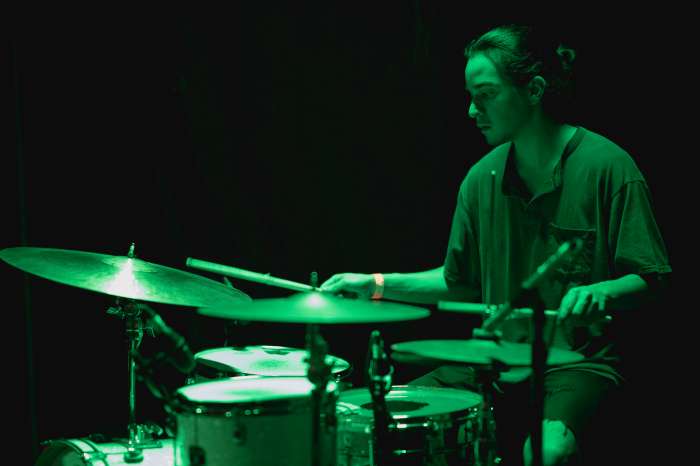 Austin, the front man of the band, is not to be underestimated. At 21, he has spent the majority of his life—15 years to be exact—playing guitar. "It was a process and counting. I hated it. It was mostly classical guitar, like how to hold the guitar and stuff like that." Not only did he dedicate time to become a disciplined guitar player, but he also took to writing his own material.  The lyrics he writes are mature, poetically written and brought to life by the music supporting them. He says of his lyrics, "Interpret them however you want." Each song is intricate and rich, with heavy bass lines to round it out—so, if you're not tapping along with your feet, there's something wrong.
Since Austin and Aaron have similar music taste, collaborating has been effortless. They both strongly gravitate towards Radiohead. When I mention how the structure of one of their songs, "What's the Rush?," reminds me of Frank Ocean's, "Pyramids," Austin doesn't hesitate to nod and add that Frank Ocean is also an artist that he listens to a lot.
Their manager, Luis Mota, recalls the first time hearing Austin play a solo show, opening up for Jim Ward (At the Drive In) at Tricky Falls, and instantly thinking, "Jeff Buckley." It's a perfect description of the pitch and tone that Austin has. After becoming Sleepspent's manager, the band has gotten more local shows and has just finished recording at Brainville with producer, Chris Common, who has worked with The Mars Volta, and has produced Minus the Bear, Chelsea Wolfe and more.
Most of the material is played, created and learned by ear. Austin talks about when their new drummer, Josh, had to learn all of the songs to play live and record. "He gets the structure of them in like, one or two times of practicing." Josh, who used to drum for local band, Alabama Deathwalk, met Austin during a studio session and both organically decided to partner up and start working together. Adding him to the band has created a feeling of being complete. In live shows, the energy has increased and made songs originally played off a drum pad more exciting. "I really like [playing], 'What's the Rush.' It's a lot of fun now that we have a drummer because we used to do it with a drum machine, and I didn't like playing it, but now that [Josh] can play it, it's so much more fun and I finally realize it's such a good song."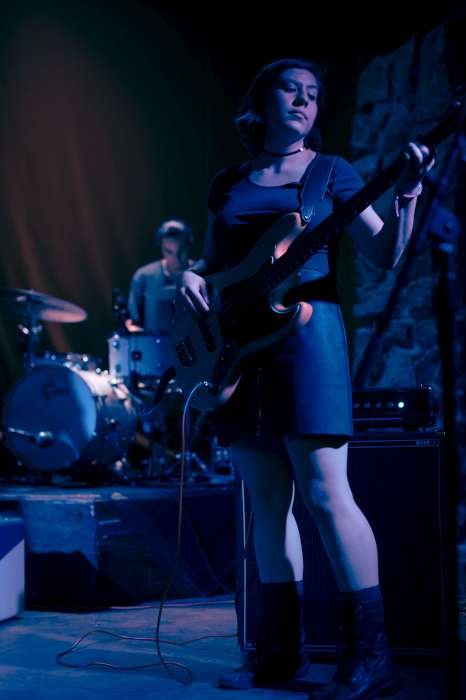 The songs have layers of different genres intertwined throughout. It's indie rock with synths, mature alternative rock with pop-y vibes and groovy rhythms. Find yourself dancing to "Upside Down" or draw a bath, pour a glass of whiskey and just lose yourself while listening to "Roots." Again, interpret for yourselves, but the songs invoke feelings—both with the lyrics and the fluid structure of the instruments. "Cracking" demands attention with Austin painfully singing, "I can't be satisfied, I can't be here all night. You tell me your fears, I tell you what you want to hear."  And then there is "Stars," a slower, melancholic song with lyrics like, "I'm drifting with the stars and you tonight, we will die but it's alright the universe has us aligned."
Austin is confident of his work and where his band is going. Plans to start touring in January are already being made with band merchandise also on the to-do list. Though not all dates have been set in stone, touring will be an imminent next step. For now, you can catch the band at local music venues such as Monarch, The Lowbrow Palace, Five Points Bistro and The Perch at Tricky Falls. The band's Marfa EP and future releases can be found on Spotify, iTunes, Band Camp and Soundcloud. After giving them a listen, you too will be confident that the band is going places.