By: Zak Hansen
Photos by: Art Moreno, Jr.
Builder/Designer: Lydia & Sam Mlouhi
of Crown Heritage Custom Homes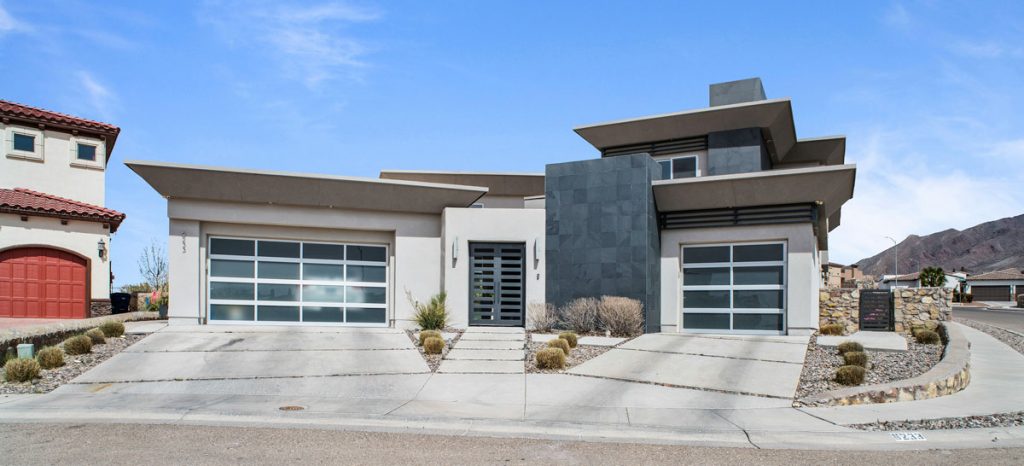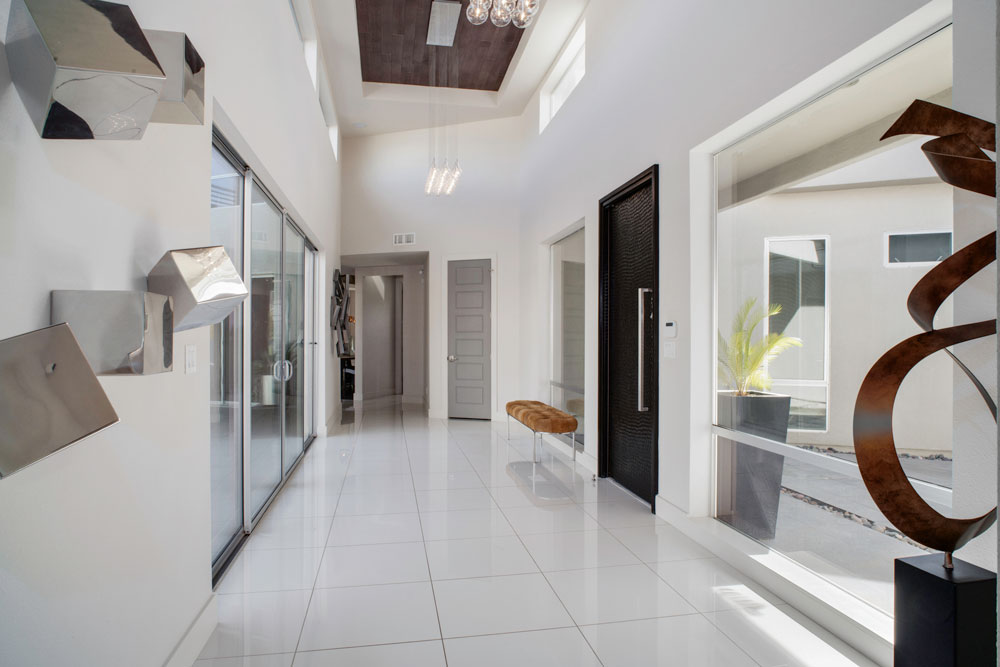 The term contemporary, is entirely relative in the context of style. It doesn't refer to a specific time period; rather, it refers to the materials, styles and design movements of today—whenever today happens to be. Because of this, the concept of contemporary design is a fluid thing that changes with the times and is difficult to pin down.
Contemporary design today still maintains elements from mid-century modern style—which relies on stark, clean lines, bare, neutral walls and wood floors and furniture in whites, creams, greys or light browns, with a much-needed "pop" coming from large artworks, bold, colorful accent pieces and layered fabrics.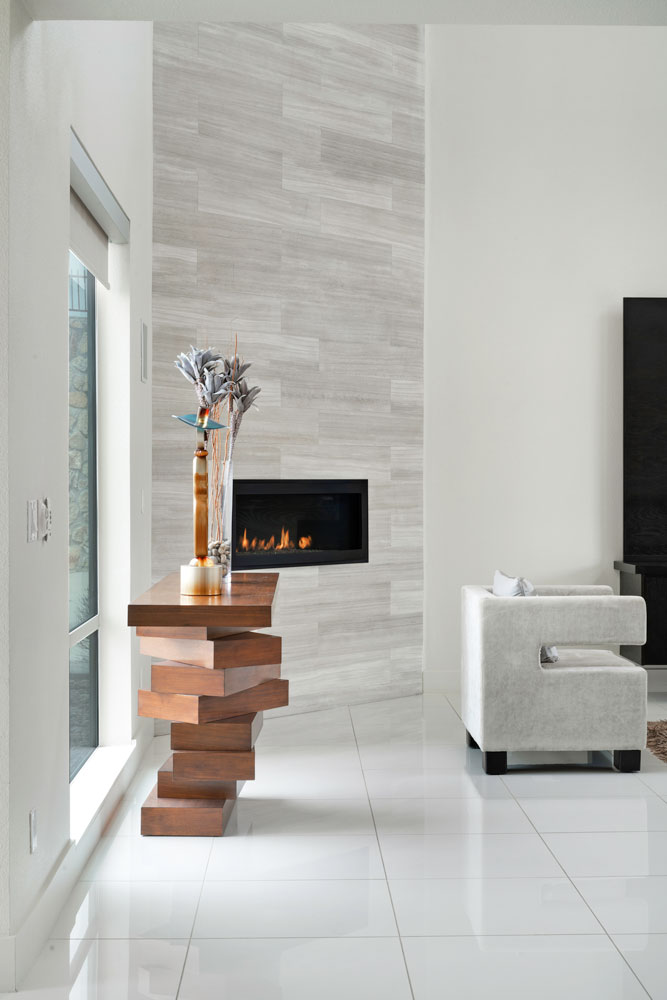 The term minimalist refers to much more than a decorating style—it's a lifestyle that wholly embraces the "less is more" aesthetic, right down to the décor. Key components of minimalist style include the limiting to just one or two neutral colors—whites, blacks and greys are the most common—with clean lines, flat surfaces, defined curves and plenty of wide-open, empty spaces.Natural light is a must, and surfaces and walls are kept mostly bare, save for eye-catching accent pieces like large artworks and playful textures in complementary tones.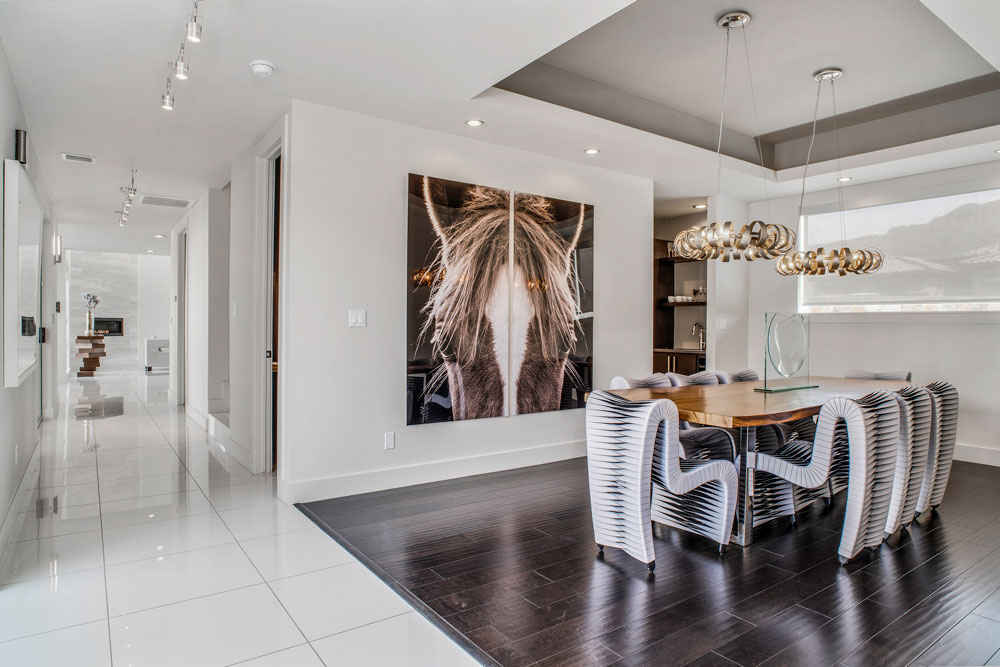 This boldly minimalist home in El Paso should provide plenty of inspiration for anyone aiming to incorporate "less-is-more" décor in their own life—or a bold vision for a dream home down the road.