By: Taylor Hines
Photos By: Jesse Maynes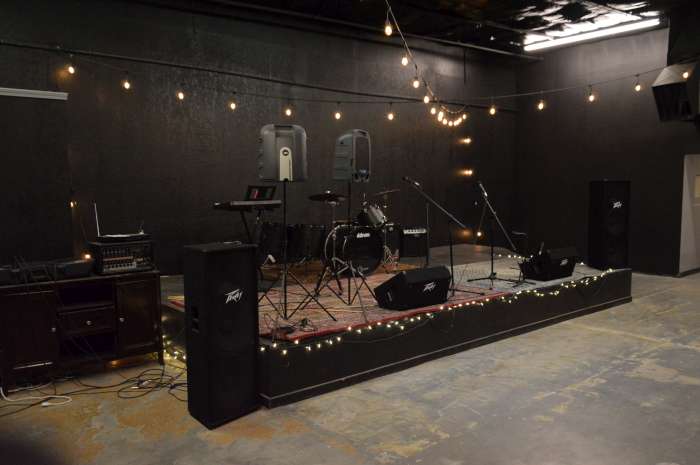 You pull into an ever-spawning complex with an eclectic mix of businesses and store fronts, searching, looking … then it is there. A caricature of an adolescent Angus Young, sporting the iconic grimace and school-boy outfit holding center stage of the sign attached to the facade. You have arrived at the Let There Be Rock School. Rock nostalgia lines the throat of the building, with rooms spawning off the sides complete with guitars, bass, drums and keyboards. Familiar framed faces like John, Paul, George, Ringo and Bowie are hung, and they are all welcoming you. Then you reach the belly of the beast, a full stage illuminated under a few strands of Edison Bulb lights with their filaments glowing orange. This is a place for music, this is a place for collaboration, this is a place for rock.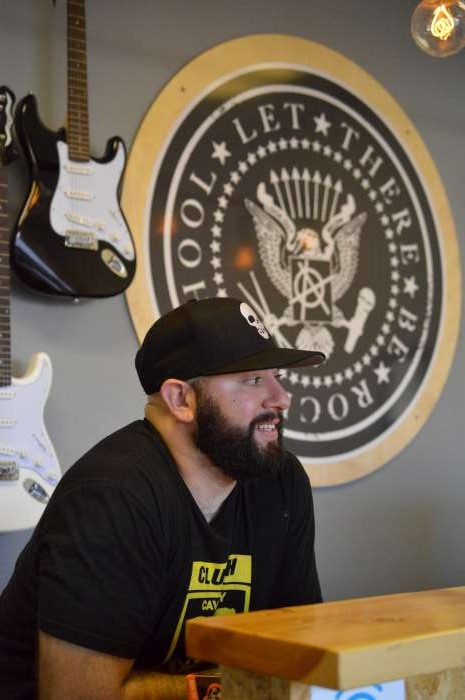 The LTBR was founded in 2016 by director/rocker Pepe Clarke. Clarke was born and raised in Ciudad Juárez and at the age of 18 decided that Los Angeles was the place he needed to be. Clarke set out to LA to study musical education at Musicians Institute. After two years in the City of Angels, he grabbed his drum sticks and ventured to Boston to study at the Burklee College of Music. Manipulating airwaves and pressure has always been an integral part of Clarke's life, from playing in bands since his high school days in Juárez to hitting tours with Seether, Chevelle and Papa Roach and playing Metallica's Orion Music Festival. Music is what sent him on his adventure out of the border region and what brought him back to the Sun City years later.
While on tour with his band KYNG, Clarke and the band were invited to perform for the kids at the Let There Be Rock School in Maryland, but from Clarke's point of view, the kids were the ones who put on the show, "I really wasn't expecting what I saw. When they started playing I was like, 'Ok, yea I guess I should go warm-up.' These kids could really play." Ultimately impressed by the "rockability" of the kids shredding it up on the stage, the inspiration of expanding the Let There Be Rock School brand began to dig roots deep into the mind of Clarke, and what better place to expand than the region that fostered and developed him as a person and musician, El Paso. Fast forward a few years and you are walking into the entrance of LTBR in El Paso.
Think School of Rock, minus the whole impersonating a substitute teacher and entering elementary school kids into a battle of the bands competition. LTBR centers on including people of any age, background or level of musical proficiency and teaching them how to play music, and to create/jam with others. It is an inclusive team approach that Clarke says is missing in many other establishments, where a student is only taught to play alone and never gets the chance to be included in something bigger than themselves, a band. Clarke and LTBR have created an environment that looks for growth and inclusiveness with music being the vessel to accomplish the task at hand. Do not think of this as merely a music school though, Clarke has created an environment reminiscent of a co-working space, complete with a designated homework section, foosball and ping-pong table and all the amenities a person needs to be a successful musician, student, individual and team-player, or just someplace where they can be comfortable and surrounded by like-minded people.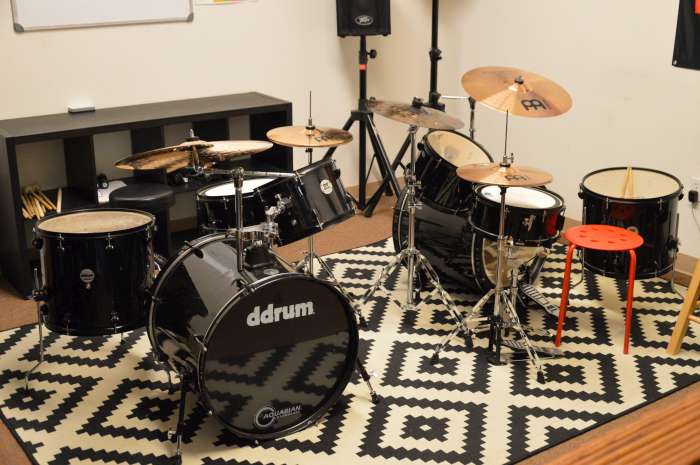 "The goal is to foster creativity." By creating an open-environment where students are encouraged to not only learn some facet of music, but to also engage with each other Clarke and his team have been front and center in seeing the metamorphosis of their students, "Kids would tell me coming in that they were never going to play in a band, saying 'I just want individual lessons' … we would ask, 'do you want to join a band?' they were like, 'no absolutely not.' Three months later those same kids were killing it on stage and doing great. I've seen the wonders that it can do for self-esteem, and it gives them a place to just belt out any negative energy they may have. It's a pretty powerful thing." The curriculum (yes, rock can be structured), focuses on creating some basic musical foundation and establishing a tailored approach to each student's needs. As the students progress, they are then encouraged to create bands with their fellow peers, with the end goal being able to produce their own music and play in a face-melting show at the school.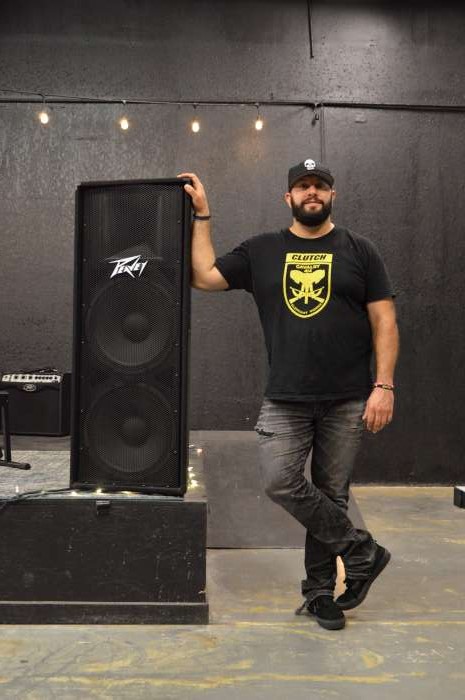 Clarke is a true champion of the people in the El Paso and Juárez region, striving every day to impact the lives of everyone who crosses the threshold of LTBR, whether they lounge on the purple velvet couch that Prince may have owned (we asked and can neither confirm nor deny this…), strum a six-stringed ax on the elevated stage, or do homework and just need a place to be themselves. Sitting behind the desk in his "office" that more closely resembles a recording studio complete with a drum set, old tour and festival posters from his past, Clarke leans back and drops one final knowledge bomb, "People think that you have to leave (El Paso) to do something and they don't, you can make a dent in the world from your city."