By: Henry Craver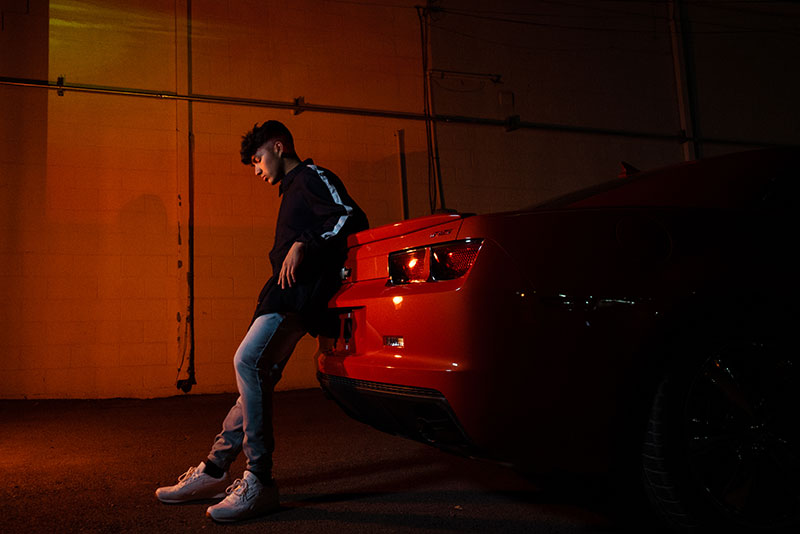 R&B singer Roman Rouge was one of around a dozen artists to take the local stage at Neon Desert 2019. The young singer started making SoundCloud buzz a few years ago with the release of his first EP, "Voicemails." He recently left college to focus entirely on his music career and, with professional management, is set to put out a second album in the coming months. I sat down with Roman to find out more.
H: So where are you from, man?
R: Well, I was born and raised here in El Paso and I've pretty much lived here my whole entire life. I moved around a lot and actually lived in Sunland Park, New Mexico for like 10 years
H: Are you out of high school?
R: Yeah, I graduated high school in 2016.
H: Oh wow, I thought you were younger. I thought you were like 18.
R: Hahaha yeah, everybody thinks I'm younger. I trip people out when I tell people I'm a junior and they're like; "in high school?" and I'm like "nah, in college."
H: So you're in college right now.
R: Well I'm actually taking a little time off to focus on music. I felt like I was kind of doing 50/50 with music and school and I really just wanted to put 100% of my effort into music. So I just decided to take some time off. Otherwise I would be set to graduate next year.
H: What were you studying?
R: Film, which is a really whatever degree, so I didn't even care. It wasn't like I was going to become a doctor.
H: Well, you can always go back.
R: Right, and I got my basics done and they won't go anywhere.
H: Take me through your history with music. How did it all start?
R: I started writing songs when I was 11 on the piano for fun. Come high school, I was actually in drama and was always the lead role in the plays, so I was always singing. My high school friends were like, "Yo, you're super good" and I'm like "for real?" And I had a lot of music I had written that I started releasing on SoundCloud and a lot of people started liking it. … Recently, I started pushing it harder, trying to connect with people in the music scene and all that. I've been working in a professional studio for the last year and a half recording, recording, recording. Next month, I'll finally release a new single after like two years of not releasing anything.
H: Word.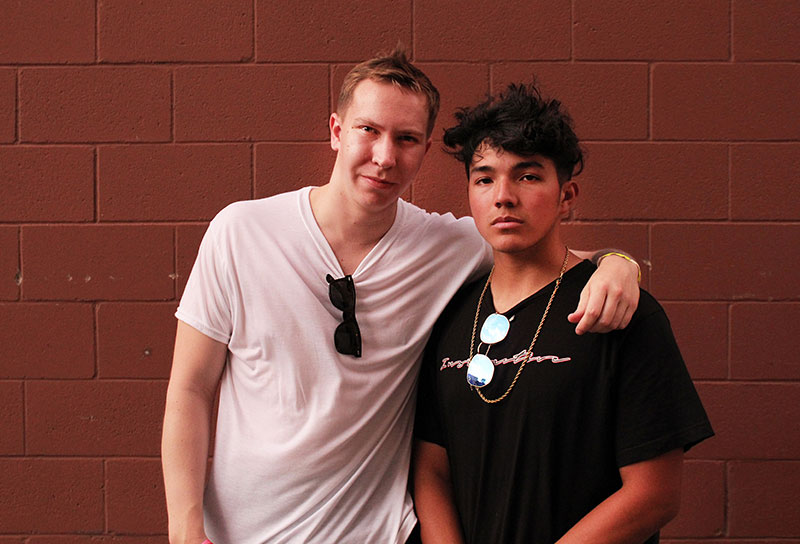 Photo by Andy Martinez
R: But it's crazy because a lot of people have just found my EP called "Voicemails" that I released a few years back and it's been getting a lot more traction around town. I think it's coming at a good time, just as I'm finally going to release new material. So, that's where I'm at right now.
H: How does one go about kicking off a music career in El Paso?
R: It's tough. I mean, in any music scene people have their favorites and I wasn't a super popular kid coming out of high school, so I didn't have a built-in audience. It was as simple as, "I'm going to release this on SoundCloud and see what happens," and people liked it. So far, people are really enjoying it.
H: Have you toured at all or done shows out of town?
R: No, but it's in the works now. [We've] have been meeting with a lot of people and working hard to find different gigs. Honestly, I hadn't been looking to tour or do many live shows until recently just because I was locked in the studio and didn't want no distractions. But now that I'm done, I'm definitely gonna start doing live shows and possibly touring and all that.
H: What is your creative process like? How do you write a song?
R: Honestly, It's super simple. So, I actually produce as well, which helps because I don't have to go out and find a producer to give me beats. I'll make the beat first and then write over it. How I make it sound depends on how I'm feeling. If I'm feeling hype, I'll make a hype beat. If I'm feeling down, I'll make something really chill and sad. But, you know I always do that, and then sometimes I'll go to a more professional producer and give them my little demo and they'll just make it better. I think being a producer, songwriter and singer is helpful because I can do all the dirty work from home and then present it to someone after to polish it up.
H: Who are your biggest influences?
R: My biggest influences are like Majid Jordan, they're so underrated. The Weekend, Drake. All that Toronto scene, you know. And then Michael Jackson. But especially everything from up north, I love the sound coming out from up there.
H: Do you think El Paso has influenced your style at all?
R: I don't think so. No, not really. Nothing in El Paso is really like what I'm making. That's kind of a reflection of the kind of person I am. I'm not too crazy on going out. I'll go to a couple local shows here and there. But I've gotten most of my inspiration hanging out in my bedroom.