August 5, 2017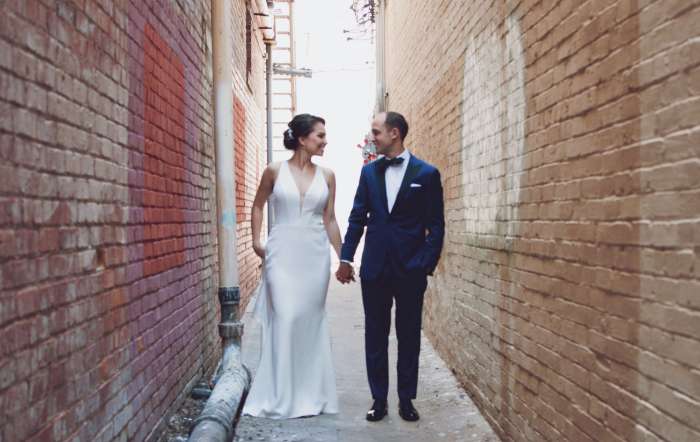 They Met
They met while Michelle was attending Georgetown University. Her professor set her up with Adam to discuss helpful career advice. "I set up the informational interview. It was raining that day … I met Adam, we had a great conversation about his career and mine for [an hour and a half]," says Michelle. She started an internship with him for the Washington Nationals, MLB team, and soon after got hired. "Fast forward about two years, Adam and I have our first date! Or, as Adam describes it, man marries former intern. It's really the classic Washington love story," Michelle says.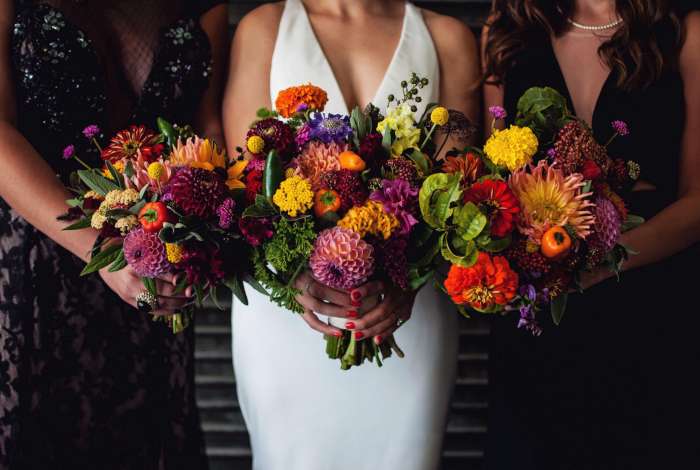 The Proposal
"Back in May of 2016, Adam and I took a trip to Italy.  One of our stops was Venice.  Adam plans every second of every trip, so naturally the first question I had in the morning was, 'Ok, what do I wear today? How nice do I need to look?' He explained that we'd visit a few museums, churches and walk the city. Before sunset, we went back to our hotel to change for dinner because, as Adam explained, it was going to be a nice dinner in Venice. We walk out of our hotel and a water taxi is waiting right outside our hotel door.  I'm taking photos and video, as I always do.  The sun is beginning to set.  As we get off the water taxi, Adam takes my hand, and as we start walking, I notice two things: rose petals on the floor and a photographer waving at someone. As I look back at Adam, he's on one knee proclaiming his love for me, ring in open box, in his outstretched hands.  I interrupt him and say, "YES! Can I hug you now?!" As we hug and kiss, the photographer captures it all.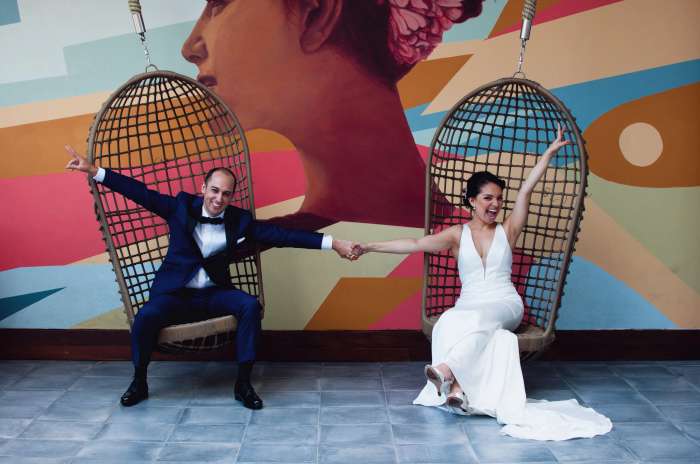 The Wedding Inspiration
"My husband had one request: everything must be inside, nothing outside." With the wedding taking place in August, El Paso weather would've been too hot for the guests.  Once the venue was chosen, Michelle and Adam decided on rustic, dark finishes with bright colors incorporated as much as possible. "Bright colors give me energy and scream positivity," Michelle said. "Lastly, because we had several out of town guests, I wanted to include a taste of what living in a border town is," she added. Their wedding details included Loteria cards as the guest book, piñatas on cocktail tables, Patron tequila as the escort cards for guests and Mariachis to surprise the guests.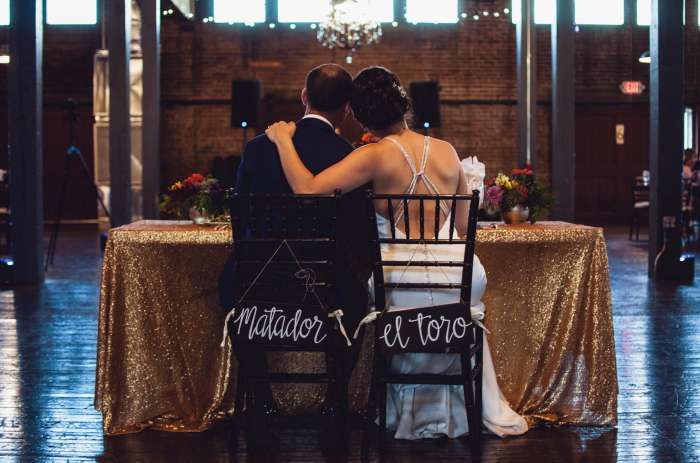 Photographer-Judebug Photography
Videographer-Happened by Chance
Coordinator-Three Sisters EP
Venue-EPIC Railyard
Flowers-Calhoun Flower Farmss
Catering-Ardovino's
Cake: Greggerson's Cake Cottage
Make-up-Veronica Mendez
Hair-Corina Ochoa
DJ-Big Daddy Entertainment
Mariachis-Los Arrieros