By Henry Craver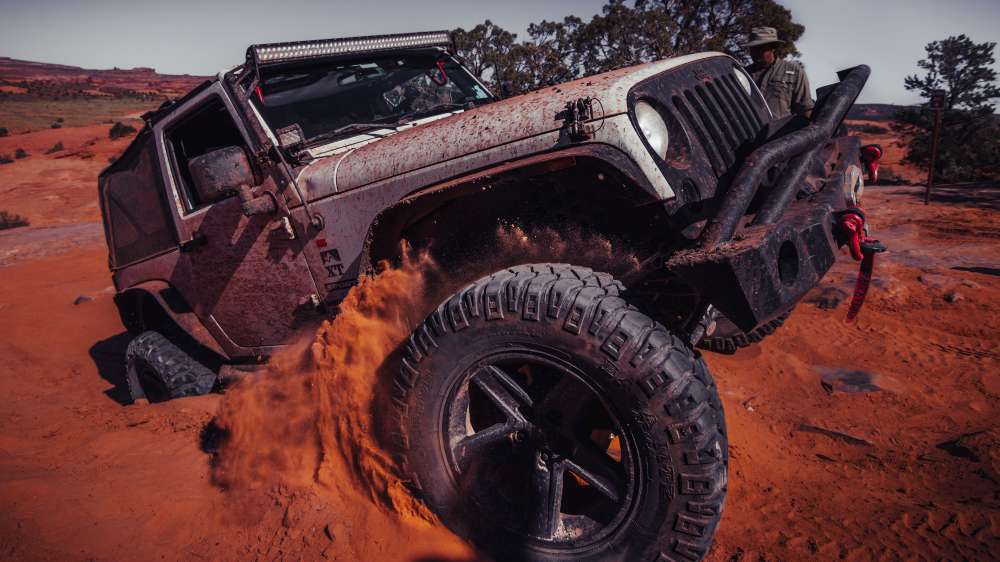 The streets of El Paso are flush with souped-up trucks. They come in all makes and colors, most complete with aftermarket suspension kits, monster tires and even roaring mufflers. The abundance of such vehicles would seem to evidence a lively off-roading community, however a number of industry experts assure me that this simply is not the case. Alejandra Maldonado, who runs Dirt Logics with her three brothers, claims that few of the shop's clients have any intention of ever heading off pavement. Most do it just for show.
It's a shame that so many all-terrain hot rods go essentially unused. After all, 4x4s give us the ability to explore parts of the desert we otherwise couldn't, and, not unimportantly, it's really fun to kick up dust and roll over rocks. Anthony Vella, an El Paso transplant who off-roads and paramotors regularly, stresses that most of the region's backroads don't require especially fancy vehicles, any old SUV or pickup will do. But where exactly should you go? There's a litany of great spots, but a few stand out as especially rad.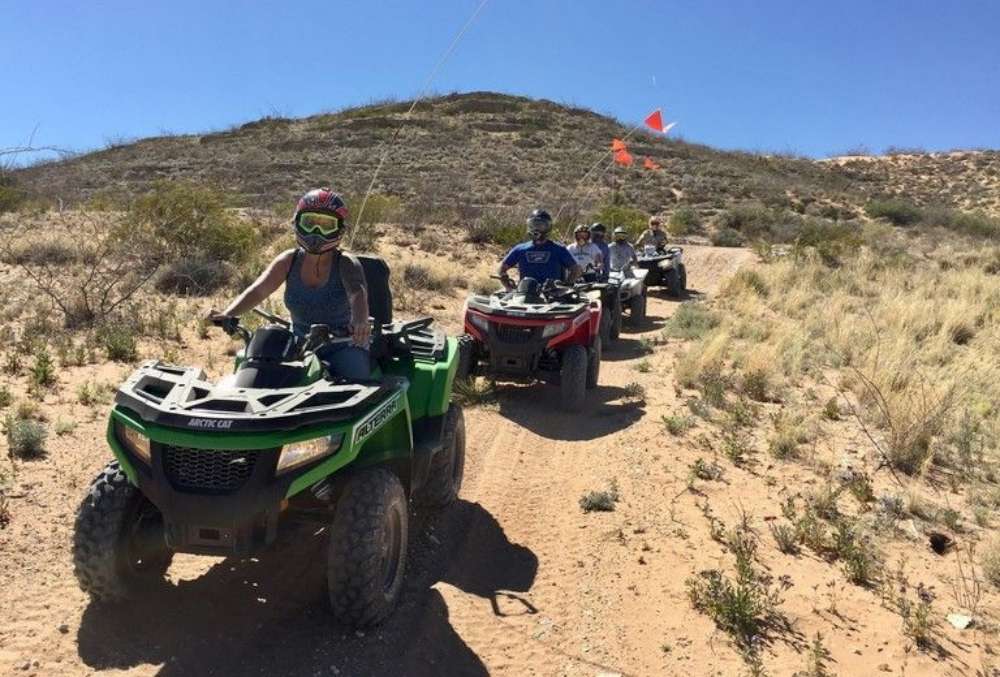 The region's best known off-roading destination is known as Red Sands and lies just beyond Hueco Tanks. As its name suggests, the 21-square mile plot is full of sweeping red-sand dunes, the leftovers of a foregone sea that dried up some 31 million years ago. Beyond their sheer beauty, the ancient slopes make an ideal playground for all-terrain enthusiasts. The deep, powdery earth eats up even the biggest tires, and the steep hills promise daredevils plenty of opportunities to catch serious air. Despite offering many challenges, the site also has its fair share of easy riding, perfect for novices who just want to enjoy the scenery without worrying about trashing their rides. What's more, even if you don't own an off-road vehicle, Rent An ATV is right at the dunes' entrance and stays open until sundown.
Just a few miles southwest of the dunes, sits a sprawling web of trails known as the SAC (named after the neighboring Socorro Student Activity Center). Here the terrain is flat and the soil hard packed, offering a distinctly different experience to Red Sands. The relatively straightforward paths mean drivers can be more liberal with the accelerator, sliding through turns and zipping over moguls. Of course, if you're not in a high velocity mood, there's no rule against slow cruising through the Chihuahuan desert.
The Wall, located in Santa Teresa, NM, is a favorite among El Paso offroaders. The name is a bit misleading—it's really more like a big, half-open dirt bowl. Starting at the bottom, visitors attempt to make it to the very top of the long, bending ridge. The climb's difficulty depends entirely on the path you choose, ranging from novice to nearly impossible. Due to the steep ascents and many boulders, it's highly suggested that you go with more than one vehicle and take shackles and straps in case you get stuck or, god forbid, flip.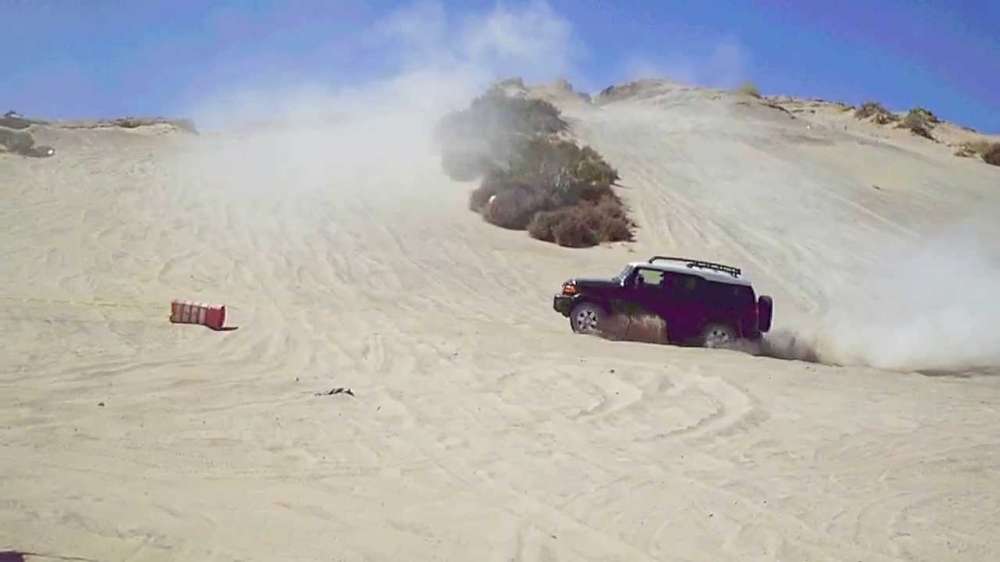 In the end, however, it doesn't matter where exactly you go or how you get there, as long as you make it outside. "The desert is so amazing, it's really unfortunate that more people don't take advantage of it, whether it be in their trucks, on bike, or by foot," says Anthony Vella, reflecting on the profound impact the Chihuahuan has had on his life. Anybody interested in experiencing El Paso's outdoors, he added, shouldn't hesitate to reach out to him through his instagram–@anthonykvella–for tips, directions, or even paramotor lessons.