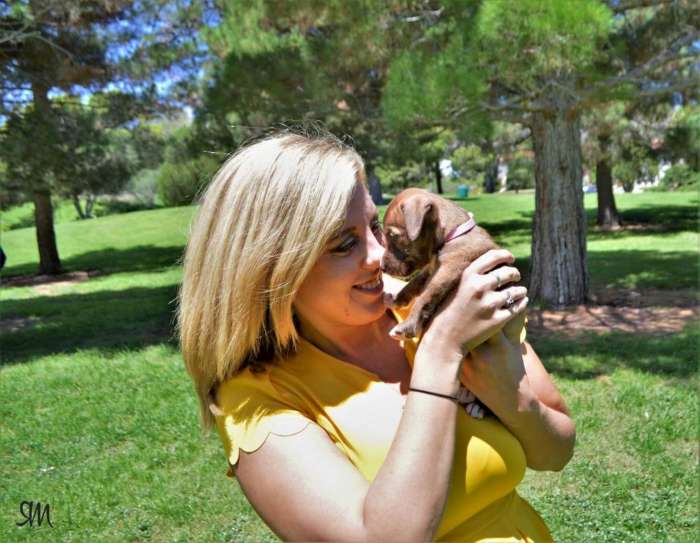 By Janene Rojas
Your annual getaway is nearing but for most of us, the question of  "who will watch my pup?" can be stressful. Lucky for all of us pet lovers, animal care sites are becoming more popular than ever, and yes, they are safe to use. Rover, Wag! and Happy Tails are three popular services that can easily provide you with local dog walkers and/or sitters at an affordable cost.
Cynthia Patterson used Rover to find her pet sitter, Ashley Claster, who she believes takes better care of her animals than anyone else could.
"I love my family and all, but I am far more comfortable with Ashley caring for my animals than I would be if my family members were caring for them."  Says Patterson.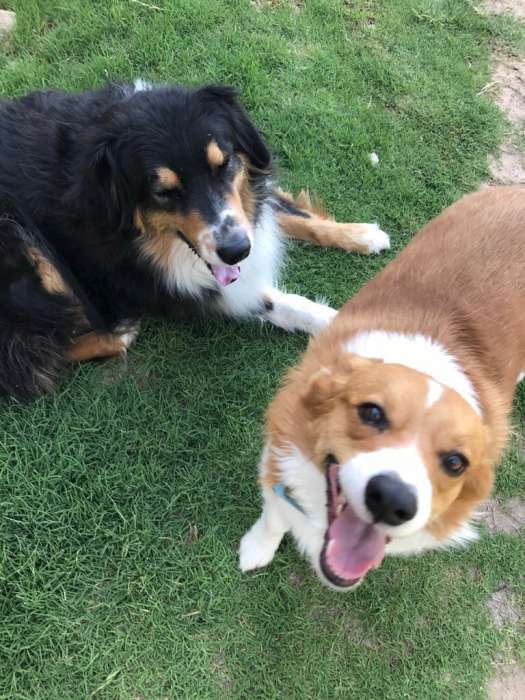 "I swear that my animals love her as much as they love me." She continues.
Founded in Seattle in 2011 Rover now has over 200,000 pet sitters and dog walkers across the country. Rover vows to connect pet parents with dog people safely, while offering a great income for animal lovers.
Rover dog walkers and sitters are the ultimate decision makers on what services he or she chooses to provide, such as dog walking, puppy sitter's home daycare, pet care at your home, pet check-ins, and house sitting. Sitters and walkers all have easily accessible reviews on Rover.com that families can look at before deciding on the perfect person to care for their puppy.
Happy Tails, a second dog-sitting site, believes pets are happiest in familiar environments. They only offer drop in services and walking services in contrast to Rover, which offers "doggy daycare" like services. Happy Tails not only cares for dogs but cats, horses, birds, fish, reptile, and plants too.
A third great pet sitting resource is Wag! This dog walking site/app is high-tech in that it allows you to watch your dog being walked via GPS tracking on your walker's phone. You'll even receive an activity report after every walk. When searching Wag! you will only see walkers near your location who are available at the time of your search. Need a dog walker in 30 minutes? Wag's got your back from 6pm to 11pm every day.
Becoming a pet sitter for these care sites is a great opportunity for everyone from the young professional looking to earn extra income to retirees wanting to get a bit of exercise.
According to Rover representatives, top sitters can earn thousands per month, but this does require a larger commitment than those who decide to work part time.
Ashley Claster, Cynthia Patterson's dog sitter, says she first started with Rover five years ago while living in Lubbock before moving to El Paso.
"I was working as a news reporter and at the time, I was doing it so I could supplement my income to pay rent." Says Claster, who describes how her love for dogs paid off in a big way.
"I ended up making pretty good money from doing it and it actually did help me pay my rent, but honestly, I ended up loving it just because I get to be around dogs all the time."
Claster goes on to say that the bond between a sitter and dog is incredibly rewarding. She's seen many dogs grow from small puppies into dogs that know and trust her, while teaching them new tricks along the way.
Because our pups are part of the family, safety is the biggest priority. At Rover, less than twenty percent of those who apply actually get to become puppy and house sitters. The Rover team reviews each sitter and dog walker's profile including experience reviews, photos, references, and third-party verification. They must also pass a background check.
Meet and greets are encouraged before leaving pets with sitters from any site. This ensures that both parties can agree that they are a good fit for one other. It also allows the pet owner to leave important information with the sitter and allows the sitter to give information about the puppy's environment while the family is away.
Whichever site you choose, you can be at ease knowing a carefully chosen and experienced dog sitter is only one click away. Your furry family member will be in good hands.
Meet And Greet Discussion Checklist
-Expectations while gone; photos, texts, etc.
-Your dog's medical issues
-Your dog's ability to be near or around other dogs
-Your dog's habits lik; eating things they shouldn't,
digging, jumping, running out open doors etc.
-Your dog's feeding schedule
-Commands your dog responds to
-Emergency contact info
It's best to be completely transparent with your sitter or owner about your dog's needs or habits
Click on the Image to Enlarge "The Truth About Dog Sitting" infographic.