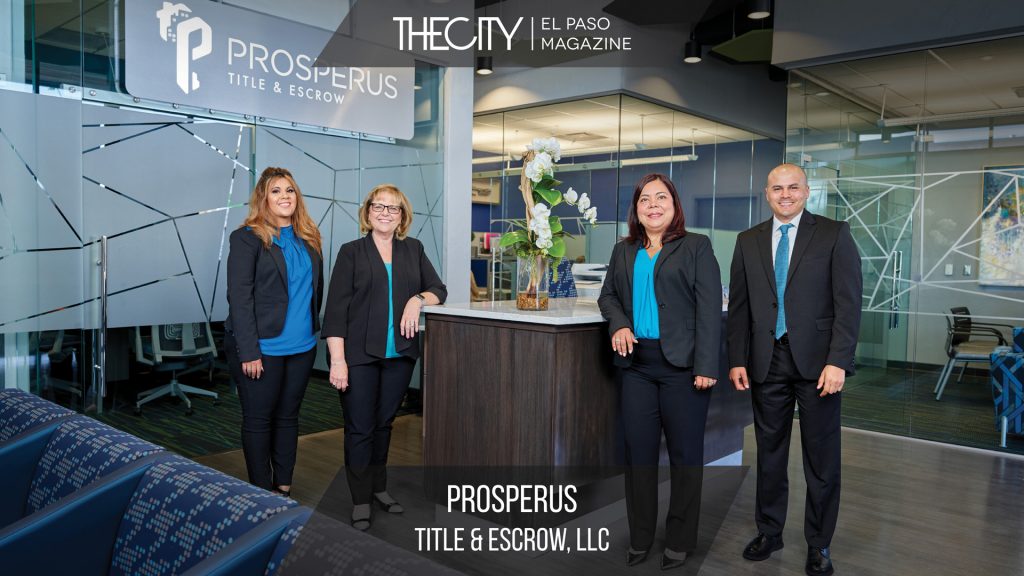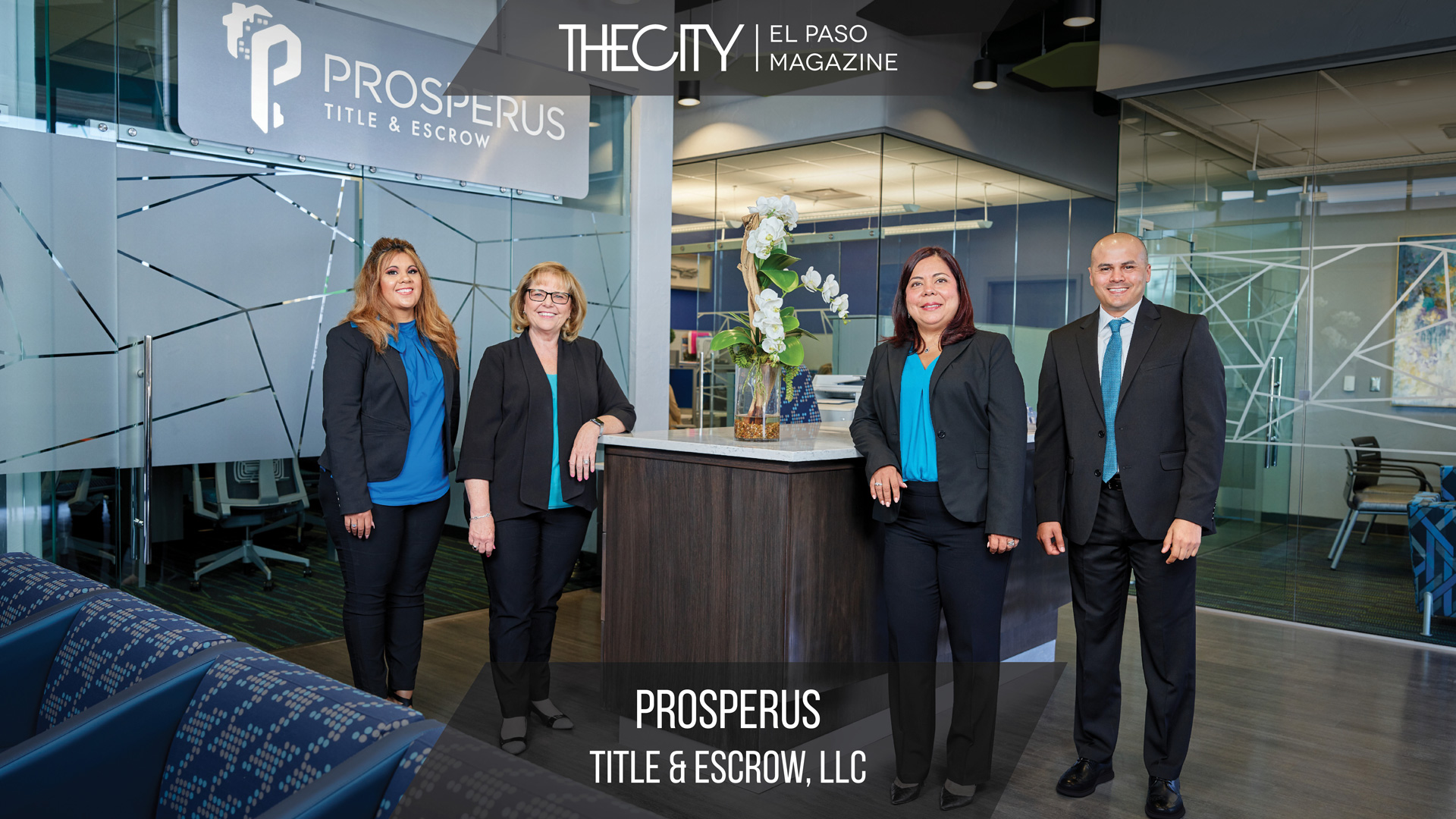 Prosperus Title & Escrow LLC is a new title agency in the Borderland that provides their clients with residential and commercial real estate transactions. Opened in October of 2018, the agency is highly experienced, trusted and knowledgeable in the title and escrow industry. Janette Coon, president of the agency, has more than 30 years of industry experience. She leads a team—made up of highly experienced individuals with more than 100 years of combined experience—that is dedicated to providing exceptional service to the El Paso community. 

In 2017, Coon was offered the opportunity to lead a new title agency that would provide clients with an innovative edge to their residential and commercial real estate transactions. Coon quickly decided to pursue that opportunity and began the long and rewarding process of opening a new title agency. By October 2018, the agency had opened a temporary location while the construction of their new space was in progress. The agency then moved into their permanent location off Airway Boulevard and Edgemere Boulevard in June 2019. The new location offers a distinct, modern and spacious atmosphere where clients can feel at home. 

Prosperus Title & Escrow LLC also launched an interactive website earlier this year that is tailored to the needs of each individual client. It contains an innovative web app where clients can create a profile and get access to custom quotes. Realtors and lenders can find helpful tools such as the net sheet calculator, premium rate calculator, a mortgage payment calculator and other tools on their website. 

The agency currently has innovative projects in the works, including a full online portal that will give clients easy access to all of their documents without having to wait in an office or having to fax or print long documents. Prosperus Title & Escrow LLC will be one of the first agencies in the Borderland to offer this service and Coon is thrilled to bring this to the El Paso community in the near future. 

"I am very proud to be at the helm of Prosperus Title & Escrow LLC. As president, I am part of building a new title agency that will stand out from the rest with its highly innovative edge and service," says Coon. 

PROSPERUS TITLE & ESCROW LLC
1300 Airway Blvd., Ste. 108
El Paso, Texas 79925
(915) 288-2468
Prosperustitle.com

By: CLAVEL CANDELARIA 
Photographed by: BRIAN WANCHO