Interviewed by: Shelley Mozelle and Josh Sanchez
Photos by Karen Rosalie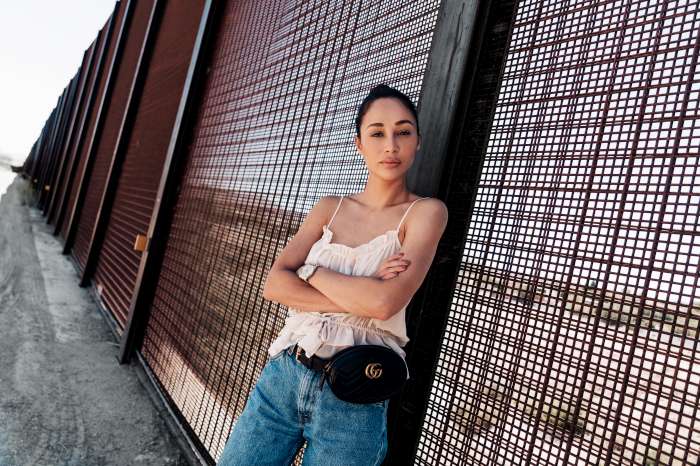 Shelley Mozelle:
You are promoting "Social Awareness" on your social media and through this trip to El Paso.
Tell us more about why you are so passionate about some of these social issues and what you are doing to help promote change.
Cara Santana:
I think we are at an impasse as a culture, as a community, as an American people. I started feeling so hopeless and helpless as it related to all of the images of the immigration crisis and the separation of the families … I offer a unique perspective. I grew up in a border city, I know women who have crossed over, I know these families, I know these children, and I know the community of El Paso has always embraced Mexican citizens. I want to bring an unbiased social awareness to people who look to me somewhat as a public figure in the US, and I want to bring awareness to what is going on. I'll also be writing an article for Harper's Bazaar Magazine. We just want to get the message out there from a different perspective.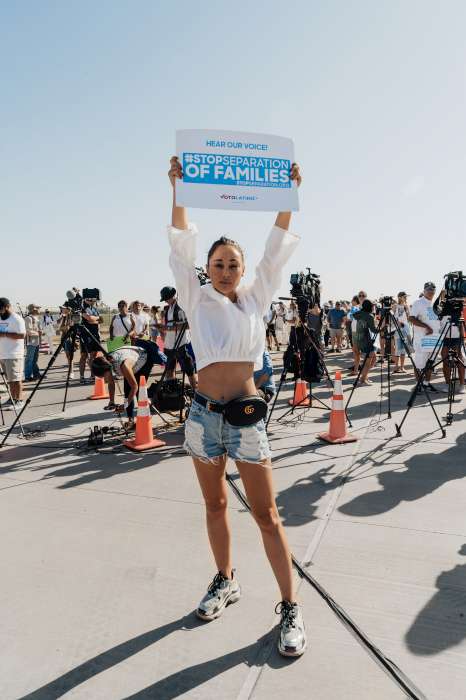 SM:
So give us your tough, honest opinion about what you know is going on right now?
CS:
I think it's fundamentally anti-American, I think it's inhumane … it's an outrageous act against these children and their families. Do I believe that we need to have border policies? Absolutely. Do I think that we need to know who's coming in and out of our country? Absolutely. Do I think that punishing, prosecuting, jailing, separating these families from each other is the way to go? Not by a long shot. I don't have the answers and I don't want to pretend to speak on what I think that reform should be, because it is a robust issue. There are people that we have elected and entrusted to find those answers and those solutions so I turn to them. Mexican citizens crossing over seeking asylum, they deserve to be treated with respect to have the answers and be able to have the opportunity to thrive just like my family did, my great-grandfather immigrated from Italy and my mother's family immigrated from Russia. America is a country of immigrants so why now are we taking these punitive measures. Can we not work together to create an immigration policy that works?
I always tell people, I grew up in El Paso, Texas, one of the safest cities in the country per capita … What I'm trying to do is advocate and raise awareness to the vast majority of people who come across our border to work to provide for their families. Our country thrives on the sisterhood of these two cities and the culture. We need to work together so that we can uplift both.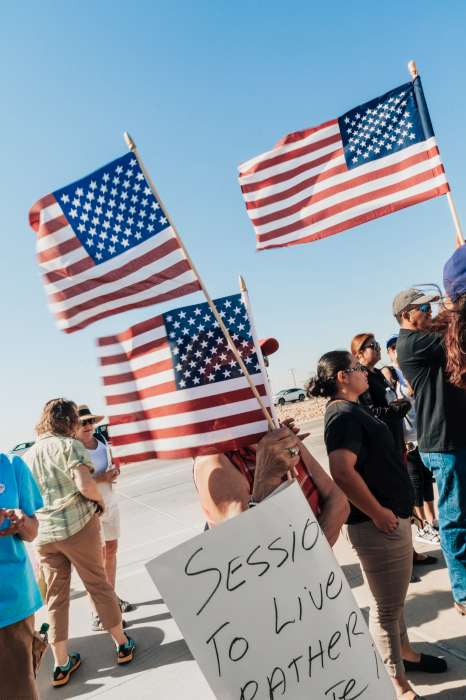 Josh Sanchez:
Being that you're in the media and entertainment industry, what do you think about how women in that sector are being empowered?
CS:
I think the me-too movement which is something that obviously really became central focus, at least where I live, really allowed us to rise up and use our voice and I think what was not lost amongst all of us, are the things that were happening to women in the entertainment industry are things that happen to women in all industries.
SM:
Do you believe that there is any concern on the flip side that women will push so hard, so fast, that there will be men out there who will say, "I don't want to hire a woman because I can't deal with some of the stuff that might come of it." I've had that said to me on many levels. I've had men say "I would hire you before this movement happened, but I'm not sure I would hire you now because of the movement and you women are on fire and it scares me." How do you balance that?
CS:
What is the fear? If you hire me to come in and do my job and I'm the right candidate for the job, what fear do you have that I'm going to go after your business. I just think that that's a fundamentally warped perspective. When I look at the majority of women who are looking to better themselves, find equality and use their voice, that's what we're looking to do. I'm not looking to ruin your business, I want to participate in the ways that men have categorically always been able to.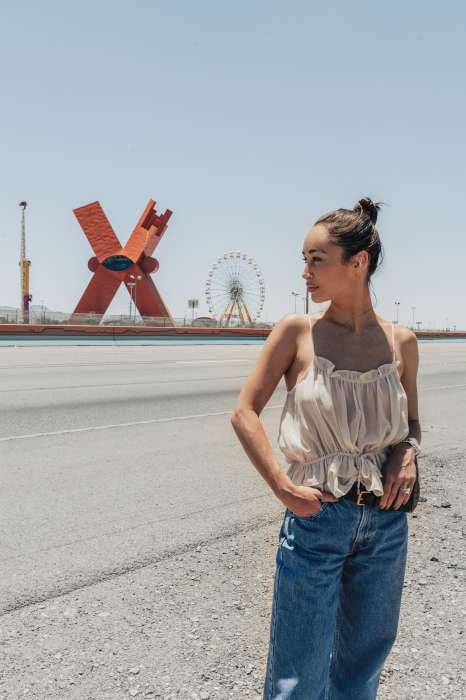 SM: You are a proud Texan and El Pasoan, tell us what El Paso means to you?
CS:
I'm already emotional talking about it. I had these dreams of leaving El Paso and going to Los Angeles and becoming an actress. I mean, ever since I was a little girl I loved creating, I loved storytelling and imagination and I was always in theatre arts, after-school programs, like the El Paso Playhouse and Kids and Company. And then I went to Bel Air which had an amazing theater program, shout out to Mr. Townsend and Billy Lucas who was my speech and debate coach at St. Clement's. The life that I had growing up here was so positive and I loved the cultural influence and the diversity, it made me who I am today. You know, not seeing color, not seeing differences, focusing on similarities and that's something that I really grew up with. My parents didn't speak about, "Your different because of this", we had someone who lived with us for 15 years who was like a second mother to me and she was an immigrant. She came over for a better life and she lived with our family and ultimately my family helped her get papers and she became a resident. I really love this community.
SM: Where do you hope to see El Paso grow in the next 10 years?
CS:
A lot of people in my generation wanted to leave, but there is so much growth and the opportunity that El Paso has to offer, that has brought them back … I never thought that I would be here 15 years later advocating for immigration reform and for policy change, and for El Paso as a community as a whole, but there's just so much here— there's so much to offer.
SM:
How influential was your father in getting you to where you are today in regards to your thoughts on social awareness?
CS:
I get so emotional talking about my dad.
I think my father really instilled in me a sense of humanity that I'm really proud and of. My mom has always been someone who was very involved in the community: president of the Junior League of El Paso, on the board of the YWCA, and she was always very proud of that
My father is someone who is the strong silent type. He worked, acted and advocated for change, especially in the juvenile justice system, with a humility and a quietness, but it was not lost on me. So, when I think about my father I think of someone who came from nothing. He was sitting in a college classroom during the Vietnam war and he found out that he had lost friends—he walked out of that classroom, he enlisted in the Navy and he served our country. He came back, he got his degree and he got his Master's in criminal justice, became a probation officer and then eventually, the chief of the juvenile probation department in El Paso. He was so well respected. He always said, "There's no such thing as a bad kid, just misguided children."
SM: Tell us about your different acting roles. Tell us about your producing roles. What do you have coming up?
CS: So, I just finished a really great independent film called "Be The Light." The film follows a young girl and her father, how ironic, that through the course of circumstance become estranged. There's a very strong sort of social story line about the healthcare system and about low socioeconomics and how that really inhibits people.
I am producing a film with my fiancé, called "Steps" and it follows six people through three decades, battling addiction and their road to a sobriety. I'm 14 years sober and I've been writing this piece for a while. If you follow my story, as well as stories of people that I have met along the way, both through addiction and in recovery. I really wanted to bring awareness to the plight of addicts and the understanding and the humanization of addiction, as a disease.
SM: What can you tell us about your relationship with actor, Jesse Metcalf.
CS:
People keep asking us when we are getting married. We have been together for 8 years and engaged for 2. Jesse is my heart, he's just so supportive of everything I do.
SM: Final thoughts?
CS:
I'm just so grateful to be back in El Paso and so grateful that you have given me an opportunity and a platform to speak, and I hope that El Paso will continue to reinvigorate itself and grow and develop. I really look forward to the future of the city.