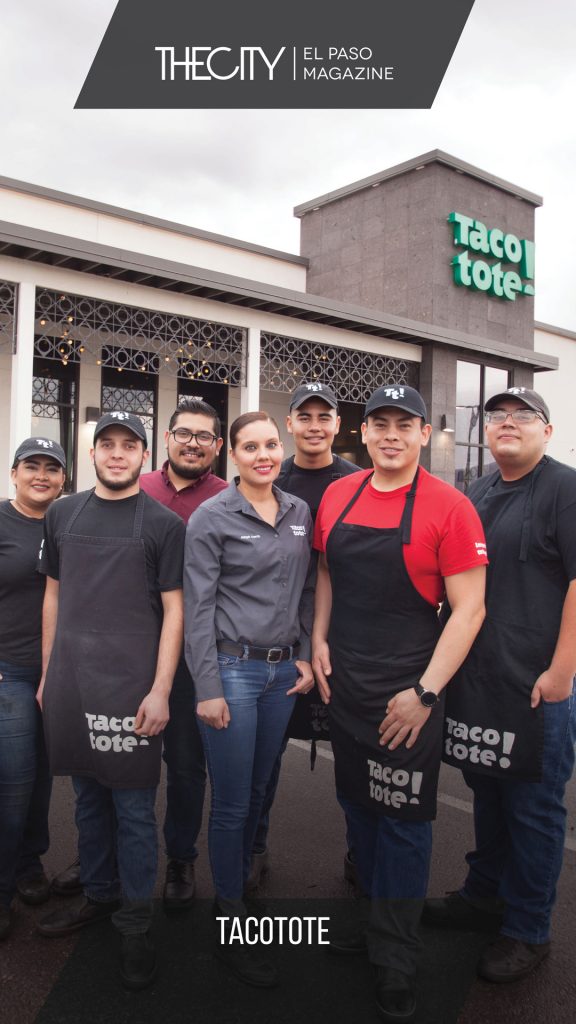 Tacos ran deep in Pacifico Hera's DNA. His abuelita, Doña Dora, had raised the entire family, and much of their neighborhood for that matter, on massive platters of delicious mexican delights. In the 1960's, her children opened a restaurant called Nubes, introducing the entire Juárez community to the Doña's gastronomical expertise. By the time Pacifico came of age, however, it was the 1980's and dining trends were changing. The world had become obsessed with the efficiency of America's fast food chains. Pacifico dreamed of fitting his family's recipes into that same operational format, without sacrificing a bit of quality.

His idea came to fruition in 1988 with the opening of the first Tacotote in Juárez. Just as he had imagined, it was an immediate hit. Pretty soon after, the family opened a location in El Paso. Another hit. Patrons on both sides of the border were crazy about the fast service and, more importantly, great tacos. Pacifico's son, Pacifico Jr., who's since taken over the business, credited Tacotote's success to a dedicated kitchen staff and superior ingredients: "Our teams arrive two hours before opening to start cooking and getting ready. They butcher the meat, and then make the tortillas and salsas from scratch. The ingredients are all fresh and the meat is the best available. The sirloin, for example, is seriously stuff you could get at a steakhouse."

Of course, you can't talk about Tacotote without mentioning their self-serve salsa bar. It's the stuff of legends. They keep it stocked with salsas, ranging from the mild guacamole to the super picante salsa roja. The newest addition, jalapeno salsa, became a mainstay after beating out five other novel inventions in a customer vote last year. Opposite the salsas, sits a medley of veggies and toppings. Just like the ingredients that are used in Tacotote's kitchen, everything is fresh and prepared daily.

Moving forward, Tacotote's team is dedicated to maintaining the same core principles that have gotten them this far: The best ingredients, consistent flavor and top-notch service. However, the business also recognizes that El Paso is evolving and that Tacotote has a responsibility to chip in. In addition to a design overhaul that matches the city's new look, the company has recently started awarding UTEP scholarships and, through his position as president of El Paso's Restaurant Association, Pacifico Jr. hopes to cultivate a new generation of local chefs and restaurateurs. "It's time we really start giving back to the community that made all of this possible," explained the CEO.

Tacotote
600 Sunland Park Dr.
El Paso, Texas 79925
(915) 838-6000
tacotote.com

By: HENRY CRAVER
Photographed by: DANIEL FREDERICK