Photographed by: Luis Mariano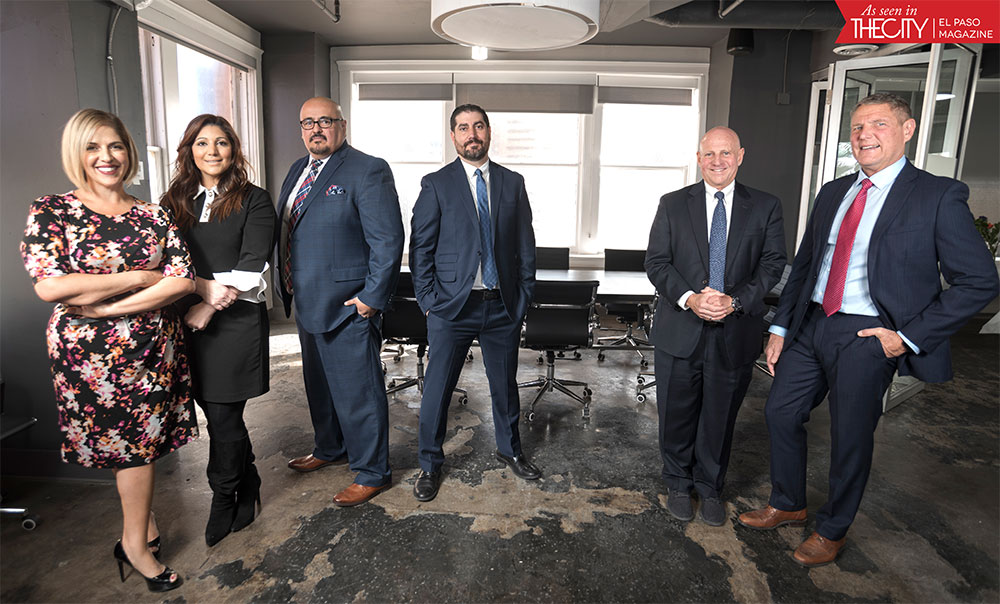 For 44 years, Scherr Legate has had one goal in mind, to help wrongful death and serious personal injury victims of workplace and construction accidents, trucking, train and car crashes, defective products, premises liability and other claims.
Scherr Legate attorneys are some of the most respected courtroom attorneys in Texas, New Mexico and elsewhere.  Scherr Legate has the talent and resources to take the biggest cases to court. In fact, Scherr Legate attorneys have won numerous large jury verdicts for personal injury and wrongful death victims throughout the area, including the largest verdict in the history of the State of New Mexico. The attorneys are supported by a staff that is 50 people strong. Together they've helped tens of thousands of El Pasoans get the justice and compensation they deserve.
Scherr Legate's homegrown team is committed to El Paso. University Medical Center of El Paso's top ranked Trauma Center is named the "Scherr Legate Trauma Center." Scherr Legate also sponsors the "Scherr Legate Celebration of Lights Parade" which brings together hundreds of thousands of El Pasoans kicking off the holidays together. After the tragic shooting at Walmart on August 3rd, Scherr Legate's billboard got everyone's attention saying, "Stop the Hate, Ban Assault Weapons, God Bless the Victims, Estamos Unidos, El Paso."
When It Matters Most
Scherr Legate
El Paso
Scherr Legate, PLLC
109 N. Oregon St., 12th Floor
El Paso, Texas 79901
(915) 544-0100
www.scherrlegate.com