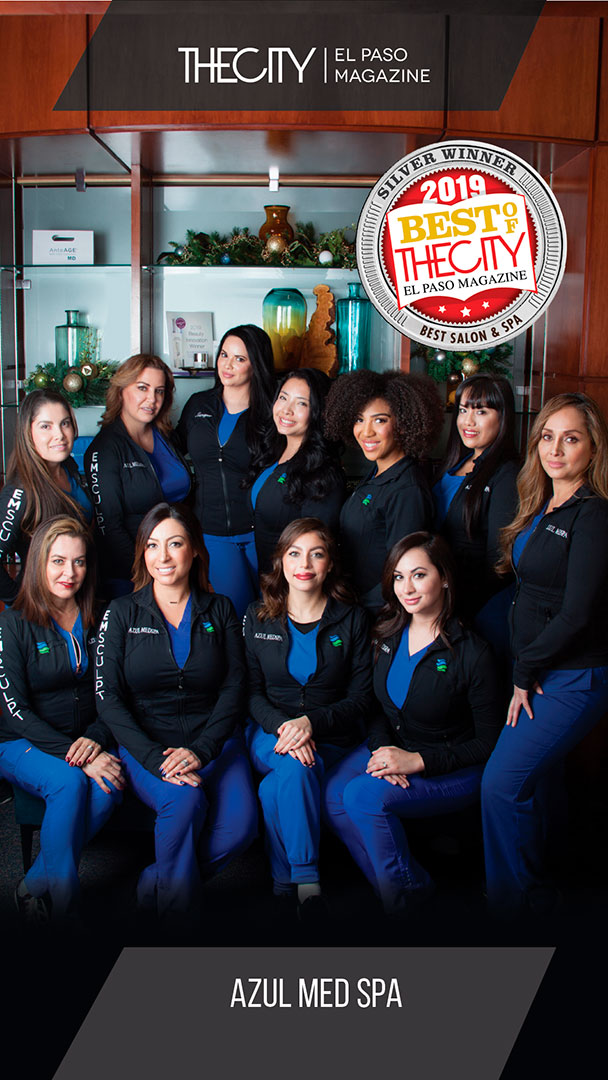 Under the direction of Dr. Lyle D. Weeks, Azul Medspa of El Paso has provided aesthetic solutions for over 5 years. Our highly experienced staff of registered nurses, laser technicians and medical aestheticians provide the best medical spa practices. We stay at the forefront of cosmetic and medical spa treatments/technology. Azul Medspa's patients are our upmost priority. 
Azul offers unique services, such as Emsculpt and Coolscupting, the most effective non-invasive body shaping services in the area. We also offer a variety of lasers for everything from permanent hair removal to skin concerns, pigmentation and scarring. Botox and dermal fillers are among our most sought after treatments that enhance your facial features while taking years off your appearance. We offer other medical spa treatments such as skin care treatments and hair loss restoration through PRP/PRFM.
Contact Azul for a free consultation and achieve your highest potential. Azul Medspa, the one-stop full body shop. 
Now with two convenient locations in east and west El Paso.
Azul Medspa East
10965 Ben Crenshaw Dr., Ste. 4A
El Paso, Texas 79935
(915) 317-5212
Azul Medspa West
7300 Remcon Cir., Ste. 100
El Paso, Texas 79912
(915) 584-2985
By: Josh Sanchez
Photographed by: Daniel Frederick