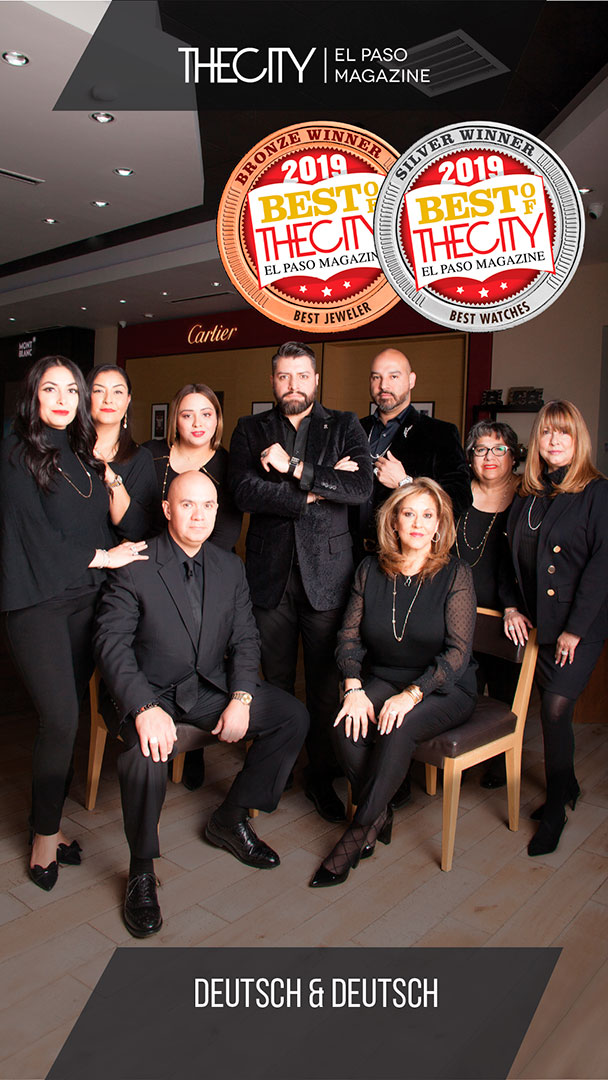 Deutsch & Deutsch, "Where Life Happens." Deutsch and Deutsch has been a family business for over 85 years. They are extremely thankful for the inclusion, support and embrace the El Paso community has given them over the past five years. Being a part of the community has solidified their inclusion in THE CITY.
Deutsch & Deutsch is not only a jewelry and watch store, it is a company that bases its ideology on the principle of being closely involved with its customers and on becoming part of their special life moments.
Hard work and ingenuity has been the driving force behind its evolution from a modest 1920's tourist shop in Mexico to one of the most prominent jewelers in Texas and the United States. Their stores are found throughout the state, with locations in El Paso, Houston, Laredo, McAllen and Victoria, Texas.
Their slogan, "Where Life Happens," makes it clear that they are passionate about becoming an important element in the customers' lives. They can be counted on to always have perfect gifts for every special life occasion.
In addition to jewelry, Deutsch & Deutsch prides itself on offering a wide selection of premium timepieces from the most respected watch makers on the planet.
Deutsch & Deutsch
889 Gateway Blvd W., Ste. 1840
El Paso, Texas 79925
(915) 730-6162
Photographed by: Daniel Frederick