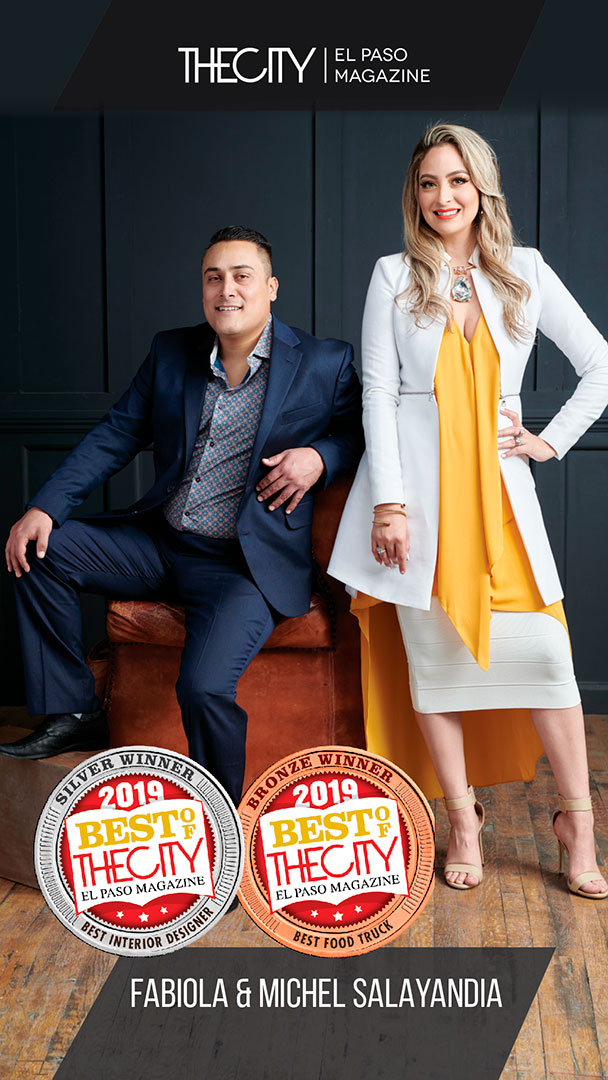 Get to meet this power couple—Fabiola and Michel Salayandia. The pair's combined talents have resulted in two more "Best of the City" awards, one for Michel's "Corny & Cheesy" food truck and another for Fabiola's interior design work.
About the Corny & Cheesy food truck…
Using only the freshest and most authentic Mexican ingredients like white Mexican corn, four different cheese types, various herb and spices, all imported directly across the border—this food truck is certainly one-of-a-kind. This cute little kitchen on wheels has become the go-to place for a warm and rich elote, in a cup or on the cob and Juárez street-style enchiladas. 
About Fabiola Salayandia…
Third-time awardee, Fabiola Salayandia's Interior Design firm has the technical knowledge and design experience to manage residential and commercial projects of any style and size—whether collaborating with the client, architect or builder on new construction from the ground up, or simply rearranging a client's furnishings to improve the comfort, flow and function of a space. 
She works closely with clients to refine the design making helpful suggestions, offering solutions and providing options both sensible and inspiring. She selects building materials, finishes and furnishings, and helps clients make informed decisions. 
She is as motivated as her clients to reach the finish line on time and within budget, having achieved an end result of lasting value that is a constant source of happiness and pride.
Fabiola Salayandia Interior design
(915) 539-1339
Corny & Cheesy
(915) 539-1339
Photographed by: David parish