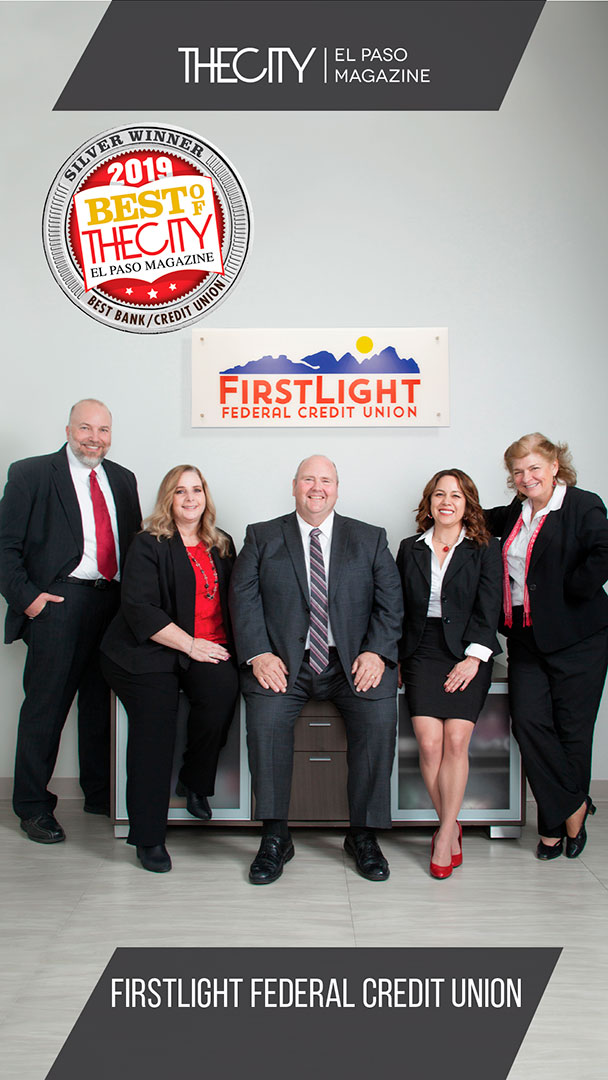 FirstLight has been a staple of the El Paso community since 1955, when it opened its doors to serve the military and civilian personnel on Biggs Air Force Base.  Over the years, FirstLight has grown to serve all El Paso and Doña Ana counties, and now provides all the services and convenience found at their larger bank competitors, while continuing to offer that same welcoming atmosphere and home town feeling that is unique to the borderland. 
"We offer all the same products and services of our bigger national competitors, but we call El Paso home," says Karl Murphy, President/CEO. "What drives us is making our community better and helping our members achieve their financial dreams. It's why it has become common place to see FirstLight out and about supporting the community through volunteerism, sponsorships and donations."
Over the years, local organizations, such as the USO, YMCA, Boy Scouts, The Sun Bowl Association and many more have benefited from the support of FirstLight.  The Credit Union also takes local education seriously, partnering with local schools and organizations to promote financial literacy assisting students in getting their financial footing early in life.
It's clear to see that FirstLight has its roots firmly planted in the foundation the Credit Union was built on all those years ago; People Helping People!
FirstLight Federal Credit Union
9983 Kenworthy Dr.
El Paso, Texas 79924
(800) 351-1670