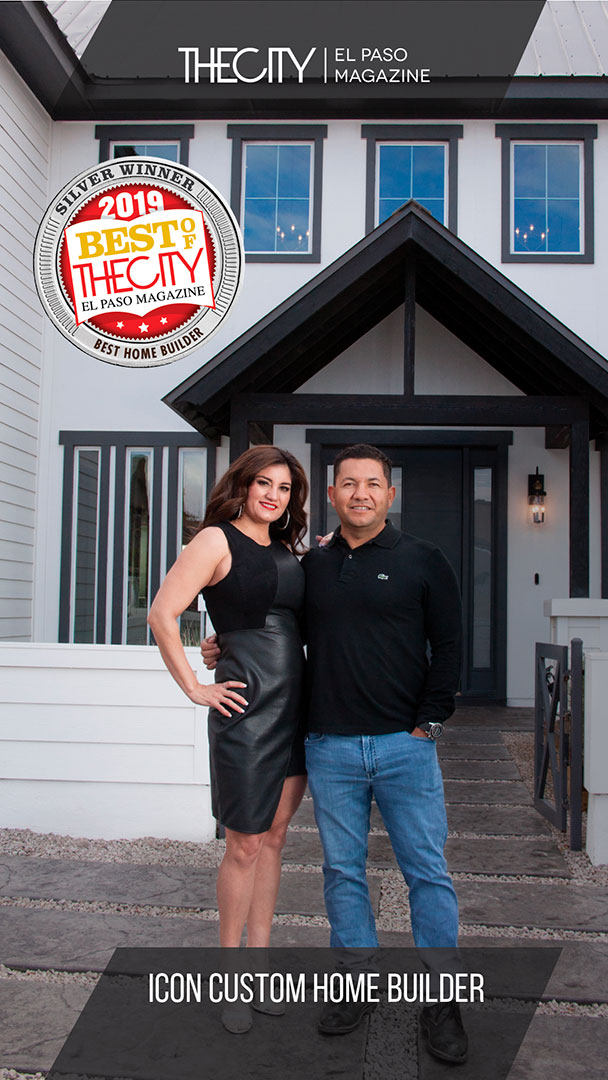 When we talk about custom builders in El Paso, TX. it is impossible to not think of ICON Custom Home Builder. With close to 100 custom homes per year being designed and built, with nothing but quality in mind, it is no wonder that ICON is one of the biggest and most successful Custom Builders in El Paso.
Perhaps one of the key factors to this success is the personal attention that the owners, husband and wife team Carlos and Juanita, provide on every home. Keeping an eye on every detail and working efficiently and quickly, Carlos and Juanita are always striving not only on building premium quality homes, but also making it the most enjoyable process possible for every customer.
ICON Custom Builder is proud to be a trendsetter and is looking to constantly innovate with new architectural design styles and layouts, all while combining modern and traditional with an El Paso twist. This is something that has been a trait of ICON over the 15 years of experience it has taken them to gain the trust of future homeowners wanting to settle in a beautiful home.
ICON Custom Home Builder
1150 Burgundy Drive
El Paso, Texas 79907
Sales (915) 422-2892
Office (915) 859-3713
By: zak hansen
Photographed by: Daniel frederick