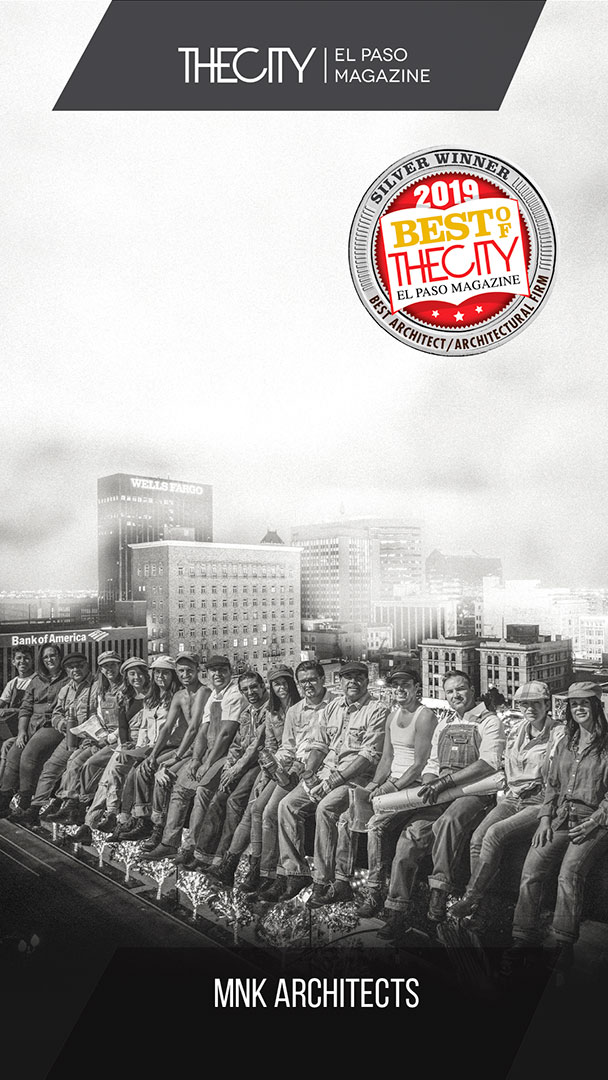 Thank you for choosing MNK once again as one of the top El Paso Architecture firms!
This year has been phenomenal for our MNK family; not only has our firm grown to include 16 diverse, and highly experienced professionals, but more importantly, we are pleased to announce that we were able to open a second location in Fort Worth—a first for our firm. With the recent integration of an inhouse structural engineer, BIM Manager, and two savvy members to the marketing team, MNK continues to improve its ability to deliver projects with an increasing level of quality, and efficiency. Our wide range of skills and specialization allows our firm to match our best talent with the specific needs of a client. 
Each member of our MNK family brings with them a unique set of skills, drive, and character; this has flooded our firm with diversity and overlapping aptitudes. Our background ranges from architecture, interior design, construction, project management, structural engineering, to graphic design, web design, photography, and marketing. The collaboration inspires everyone to push themselves; our young talent is bold and inspired–all the while enjoying a palpable energy in our office.  As MNK turns 35 this year, its current team is the strongest in MNK's history. 
With several million dollars of construction projects in El Paso this year alone, and our vast range of experience from small tenant improvements for private clients to complex institutional facilities, MNK thanks all our amazing clients that allow this team to deliver their vision and making an everlasting stamp on our ever-evolving city.
Let us be the designers of your dreams, El Paso.
MNK Architects
330 Eubank Court,
El Paso, Texas 79902
915.867.4858
Instagram @mnkarchitects
Facebook @MNKArchitectsInc
Photographed by: Cesar Vargas