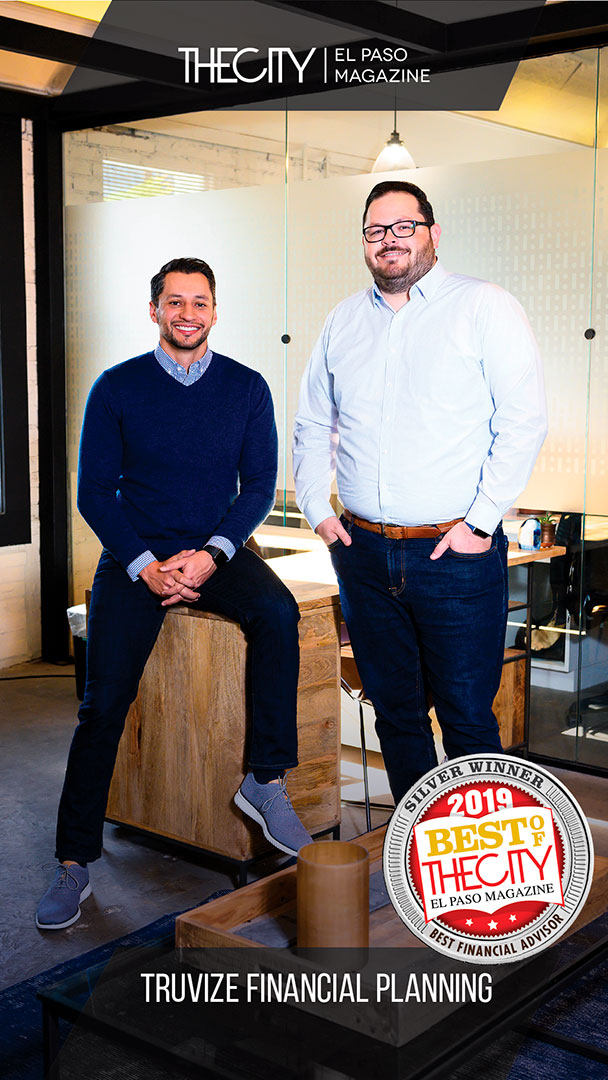 After spending nearly a decade working as Financial Advisors, Jonathan and Drew desired to break away from the status quo. They founded Truvize Financial Planning in 2017, with the goal of changing the relationship between client and advisor—not only holding to a fiduciary standard on all transactions, but also providing full transparency in advisor compensation. In the traditional financial advisor model, most clients struggle to understand what their advisor does, how they are paid, and some are even flat-out ignored. Truvize clients know exactly what they are paying the advisor for the services and products they receive. No hidden fees, no hidden commissions, no undisclosed conflicts of interest. The Truvize approach, "Trust in Transparency," has vaulted Truvize into The City Magazine's Best Of list after only two years.  The firm specializes in physicians starting their own practices, families with young children, and widows/divorcees.
Advisory services offered through Securities America Advisors, Inc.
Truvize Financial Planning and Securities America are separate entities.
Securities America and its representatives do not provide tax or legal advice; therefore, it is important to coordinate with your tax or legal advisor regarding your specific situation.
Truvize Financial Planning
500 N. Oregon, 2nd Floor
El Paso, Texas 79901
(915) 502-0096
Photographed by: Tommie Morelos