By: Hope Alegre
Photos By: Tommie Morelos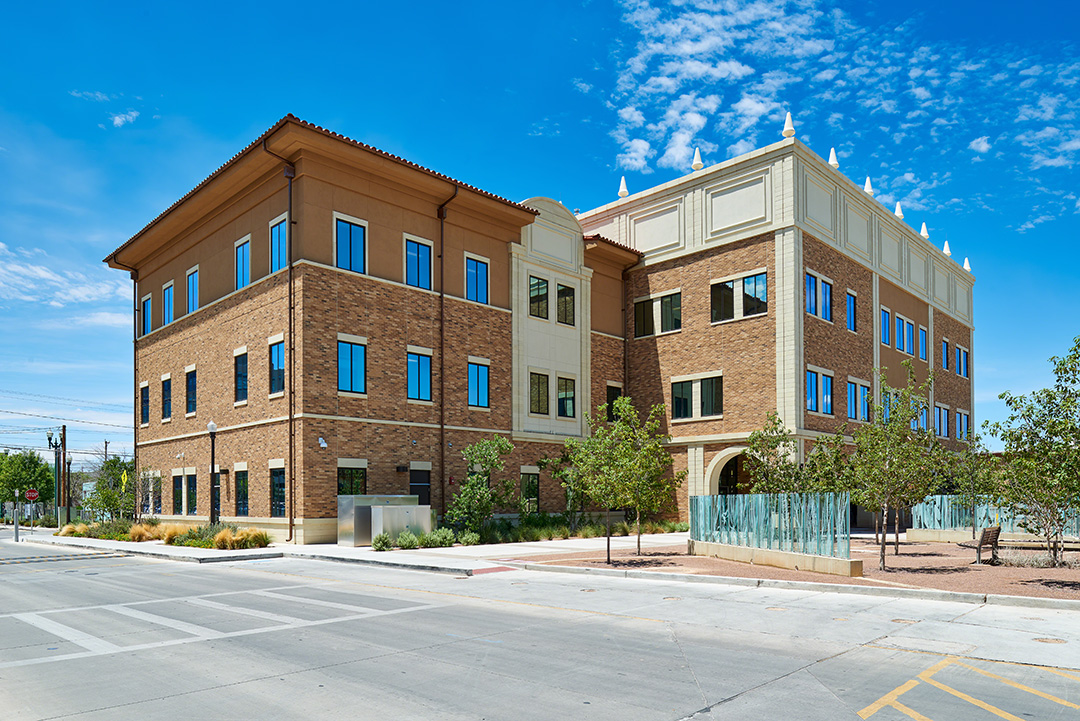 Simulation labs are designed with the intent to provide an immersive learning experience to all who use them. The healthcare simulation labs on campus at Texas Tech University of Health Sciences Center began in 2009 to assist with the medical curriculum, and expanded with the creation of the nursing school and graduate medical education for residents. This past year, the major programs on campus came together to create a single united simulation program and center that has now been named TECHS—the Training and Educational Center for Healthcare Simulation. It increased the availability of equipment, space, staff and resources for the campus, and also allowed for a more cohesive share of knowledge and resources within the community.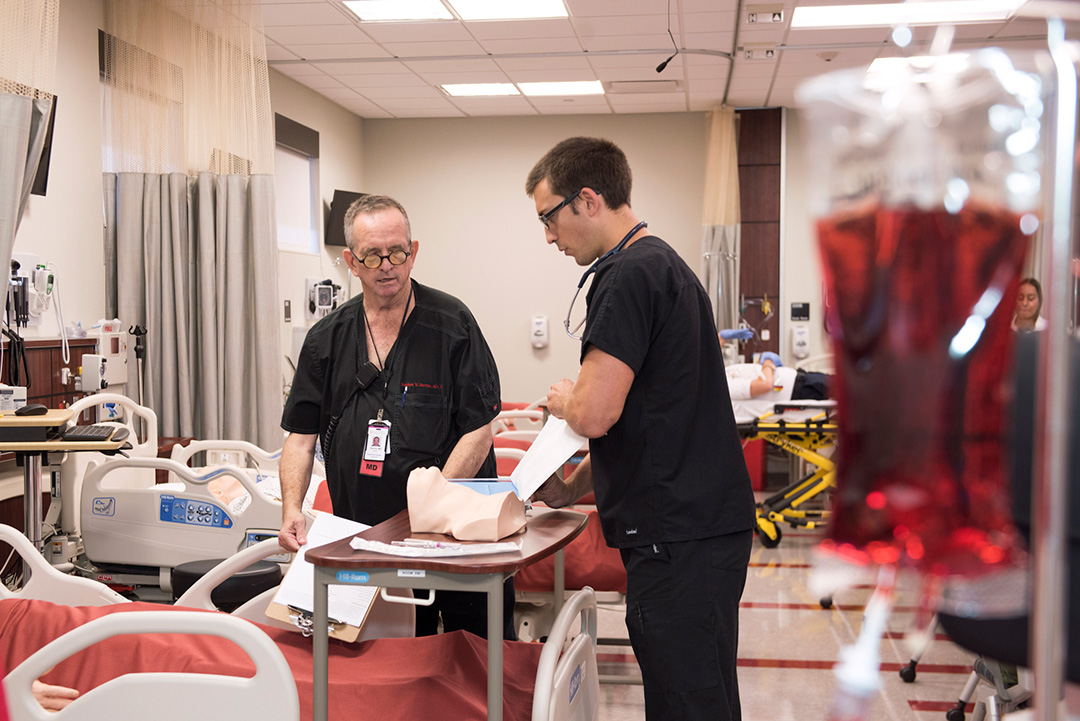 The healthcare simulation center mimics that of a real hospital environment, where faculty members are able to design immersive simulation sessions that prepare students and graduate learners for improved and safer care. One of the goals of simulation is to improve the readiness of students and graduate learners to go straight into clinical practice and training, with the exact equipment and settings they would encounter in their first clinical environment—this allows them to be more safely prepared for delivering care. "Studies suggest that two or three times as much learning can occur in the simulator lab as would occur in a standard clinical shift … we're able to get more effective and efficient education in critical thinking and technical skills," says Dr. Scott Crawford, Director for the Training and Educational Center for Healthcare Simulation. In the simulation lab, learners are allowed to test boundaries and trial things in a way that they wouldn't be able to in a care environment. They can do so safely while seeing the results of their actions.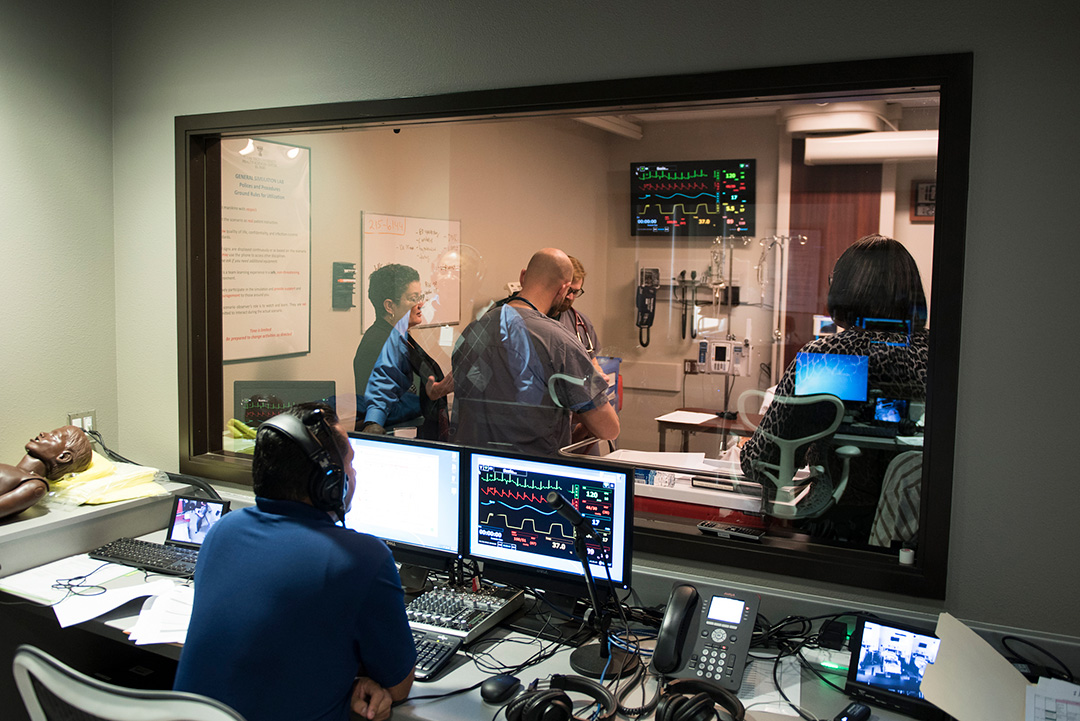 To provide the type of state-of-the-art education dedicated to improving critical thinking and technical training means the need for a unique set of tools. These tools come in the form of sophisticated mannequins that are capable of reproducing physiologic responses. The healthcare simulation lab has mannequins that come in all shapes and sizes, with specific abilities—pediatric, childbirth and those with the ability to blink, cough, reassess pulses and respond to therapy and highly realistic test training. Although the department has an excellent relationship with the industry, the immersive tools come at a significant cost. "We've been very fortunate that we've been supported by the community and the campus to be able to deliver these activities," Dr. Crawford states.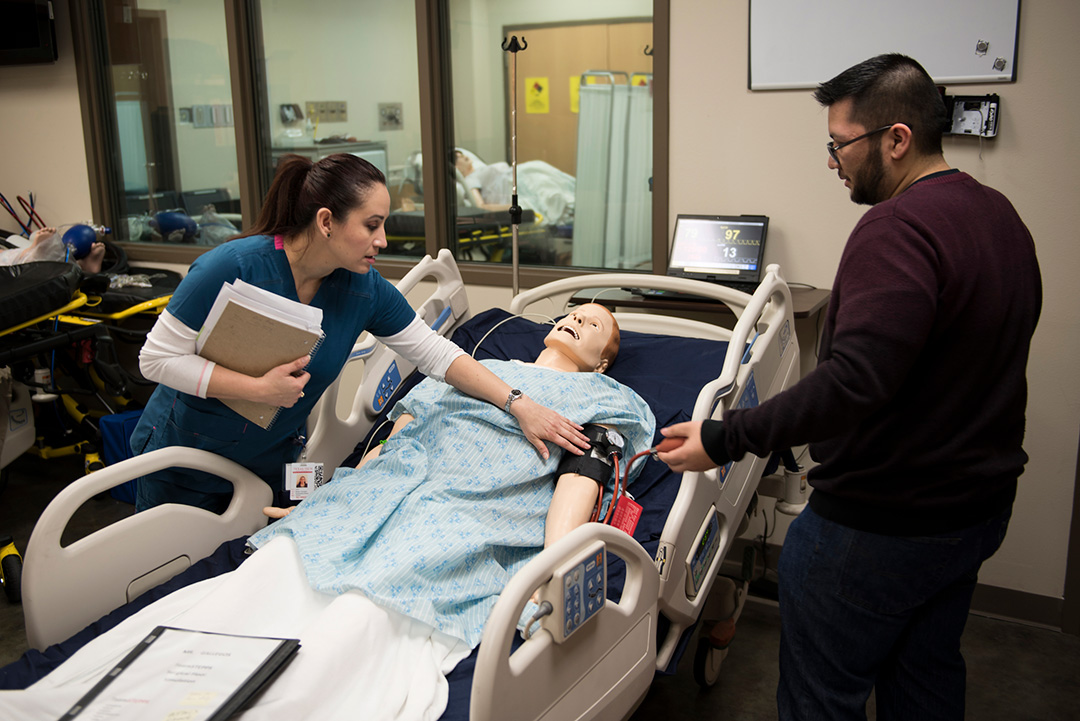 Third-year medical student Christian Castro explains, "What I think the community can take from this is the benefits that sprout directly from having something like this in this area. One of the things that the simulation labs do very well are large, high flow type of simulations—multiple casualties, multiple injuries all at once. Unfortunately on August 3, when that tragedy struck this city, a lot of what I had learned in those simulation labs went into the preparation of helping all those patients that showed up at UMC that day. So I know personally, for me, going through the steps of how to treat a trauma patient or large volume of trauma patients, I felt more comfortable being in the hospital on that day doing what I could to help make sure patients were getting the health care they needed. I can only venture to say that those simulation labs helped the faculty practice what to do in that situation."
In addition to the expertise and skill of the clinical instructors, is a robust and dedicated team of simulation professionals that work with the clinical care providers. They ensure the simulations delivered are realistic, accurate and draw learners in to share their knowledge and grow their skills. As an accredited simulation center, they are also able to offer training and expertise for other educators in addition to the education they provide for students. Similarly, the simulation lab provides training for all levels of healthcare providers and has a contract to provide training for the US Border Patrol, as well as providing training for recertifications in ACLs—advanced cardiac life support and pediatric advanced life support.
Looking towards the future, Dr. Crawford states, "We're looking at better ways of creating interprofessional training opportunities, so each program figures how they work with all the other specialties. Interprofessional education expects learners to learn with, about, and from one another to gain a better perspective for how they fit into the larger healthcare context and understand their role in a larger healthcare delivery system."