By: Toni Moon
Photos By: Robert Ordonex
Styled By: Ladonna Apodaca
Throughout the years the architecture of homes has changed dramatically. From exterior architecture to color schemes, the trends have changed. Today, the use of geometrical shapes have been apparent in modern homes. One El Paso home, by Pacifica Homes, keeps up with this modern trend while also keeping the warmth of a home that has been lived in for decades.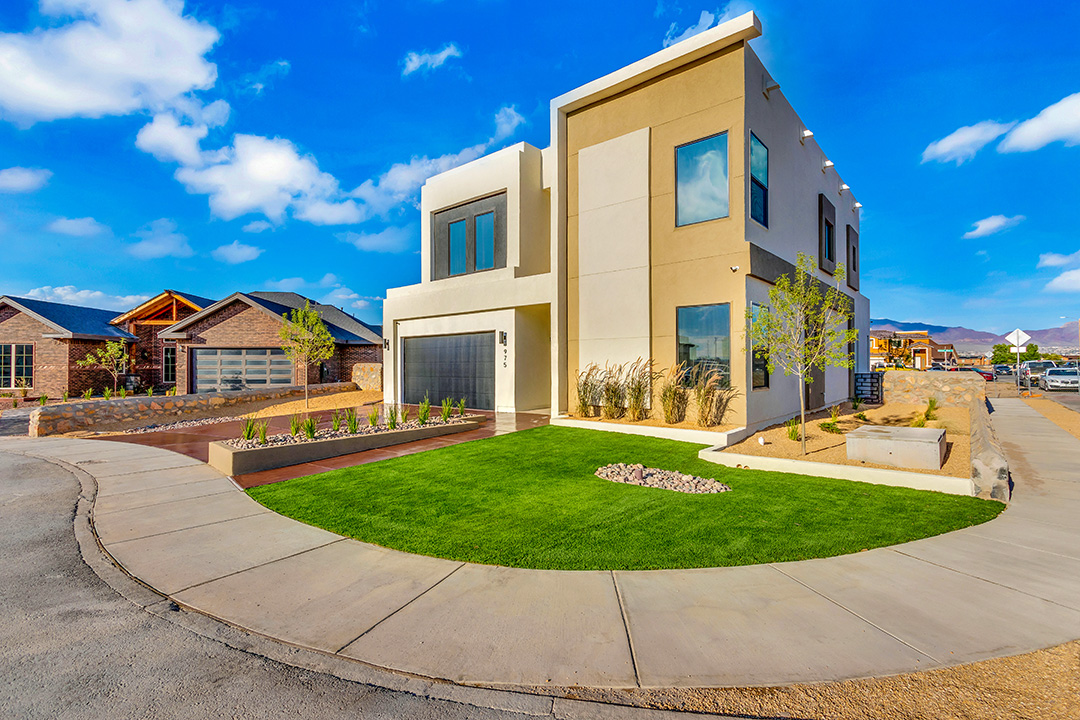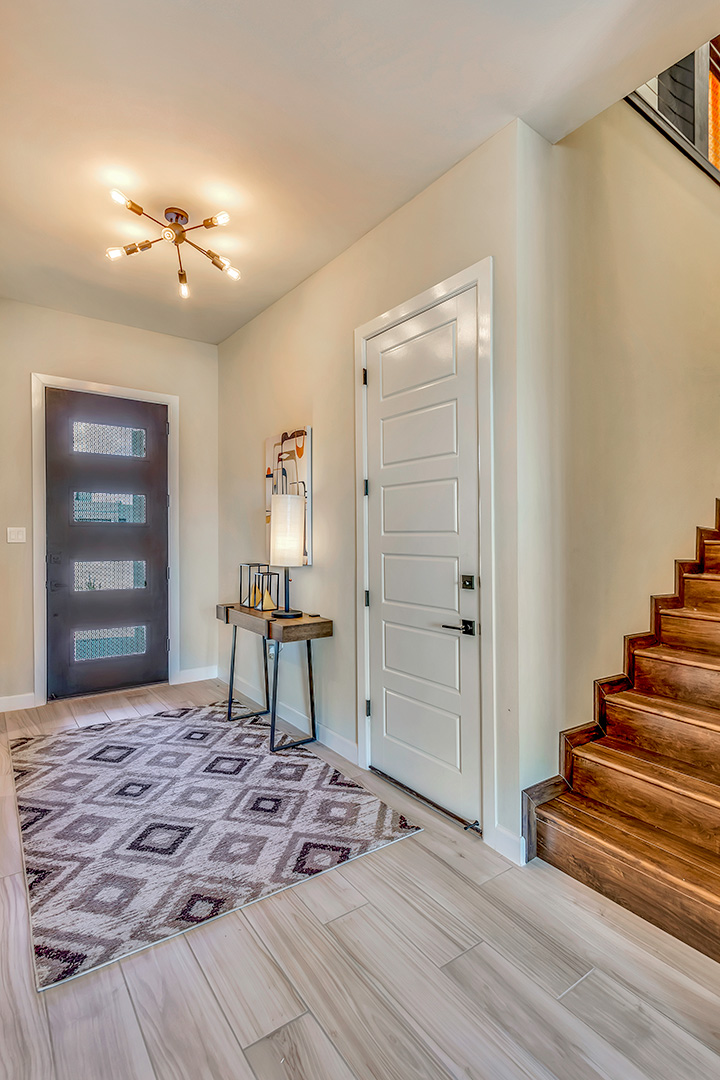 Upon arriving to this home, you will notice that it is different than the ones surrounding it. It has both warm and cool tones, along with beautiful tall windows giving this home a welcoming feel. Walking up to the front door, you notice the beautifully stained concrete making this home especially unique to the neighborhood. The foyer has a contemporary light fixture with exposed light bulbs and an opening to a rich staircase. Next, is a living room that will make you want to kick your shoes off and relax. It is accented with exotic wood planks on both sides of the media area as well as a sleek wall-mounted fireplace. While all of that is amazing, the best part of this living room is the double sliding glass doors into the backyard, giving you an amazing view while relaxing. 
The kitchen is everything modern, from the clean countertops to the shelves enclosed in glass. It definitely provides a "wow" factor to this home. Above the island, are eye-catching pendant light fixtures that guests will fall in love with. The kitchen, with the dining room adjacent to it, has a very open feel making it extremely easy to socialize with guests.
This comfortable, transitional home is perfect for anyone who loves entertaining.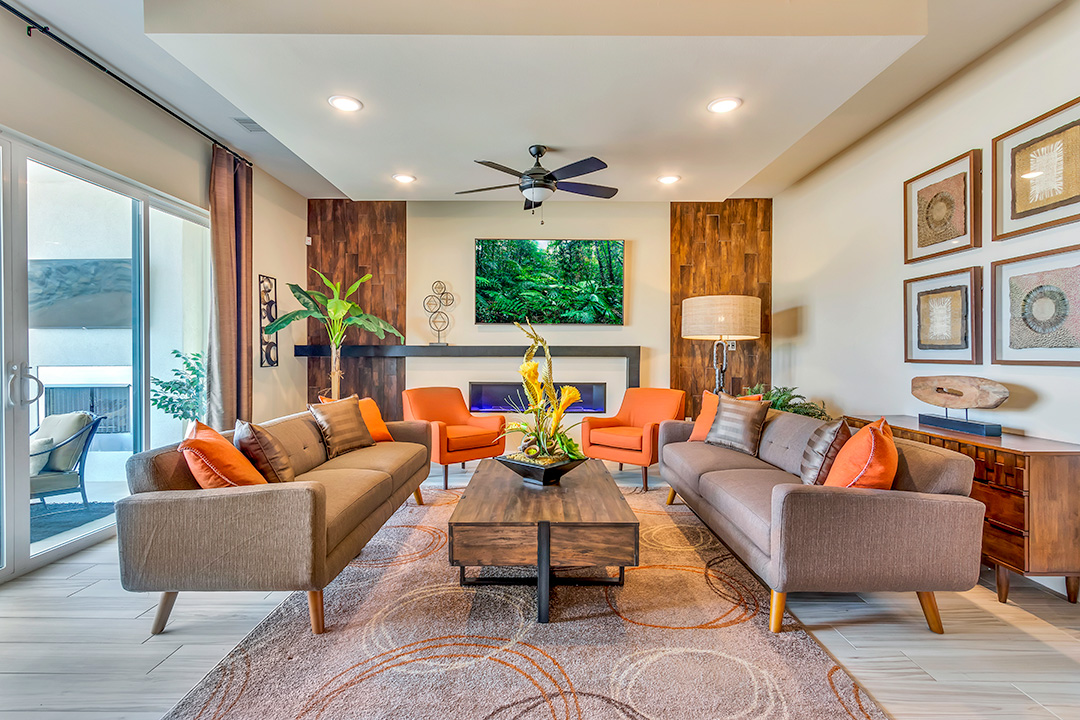 Walking up the stairs to the second level is a treat in itself. The way the stairs are designed is something unique, from the black wood banister to the thick wires in between them. The floor is a darker, rich color making the second story feel warmer and more comforting. Before going into the bedrooms is a beautiful loft with tall windows that overlook the front yard. The loft, equipped with built-in surround sound, is ample size and can be used as an extra living area.
The master bedroom is a welcoming place to wake up to, with its beautiful mountain views and spa-like bathroom. The bathroom has a side-by-side spacious shower and tub, along with double sinks and trendy exotic wood-style cabinetry. Its neutral palette creates a calming environment to get ready in.
This comfortable, transitional home is perfect for anyone who loves entertaining. There are so many details that make it stand out—from the light fixtures, to the two different floor colors and high-end finishes—there's a lot to fall in love with.