By Lauren Macias-Cervantes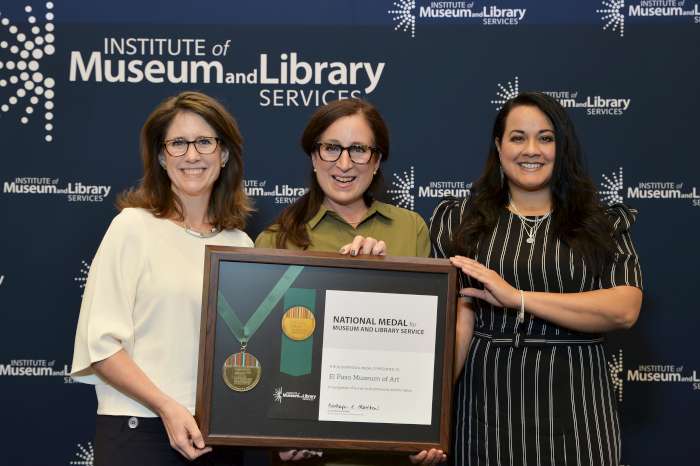 The El Paso Museum of Art in Downtown El Paso is a source of inspiration and a fertile learning environment for people of all ages. Whether you've visited on a planned trip or dropped by because you were in the area, the museum is quite the treat and now many more people—outside El Paso—know it.
The accredited Museum (EPMA) is one of 10 recipients of the 2018 National Medal for Museum and Library Service. The recognition is awarded by the Institute of Museum and Library Services (IMLS) and is the nation's highest honor given to libraries and museums that make significant and exceptional contributions to their communities.
"It is a pleasure to recognize the 10 distinctive recipients of the National Medal of Museum and Library Service," said IMLS Director Dr. Kathryn K. Matthew. "Through their programs, services, and partnerships, these institutions exemplify the many ways that libraries and museums are positively transforming communities across the nation."
The recipients were selected from 29 national finalists.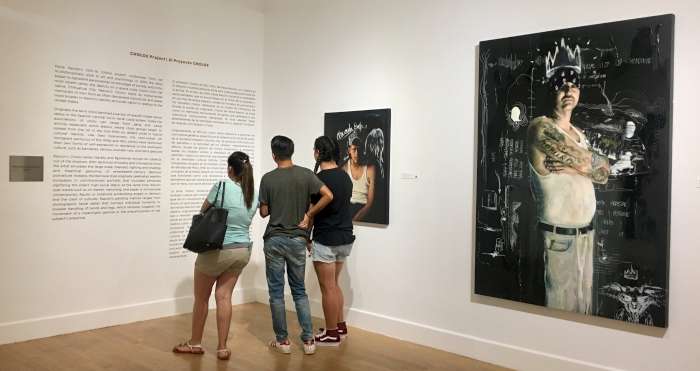 "Recognition within the national museum field is a tremendous honor," said EPMA Director Dr. Victoria Ramirez. "Amongst the thousands of museums across the country, the El Paso Museum of Art was one of five museums to receive the Institute for Museum Services (IMLS) National Medal. The IMLS is one of the most prestigious national organizations who provide funding for museums and are experts in best practices. Further, we were honored to have EPMA's good work acknowledged by Congressman Beto O'Rourke who nominated us for the award."
The multi-level museum has grand spaces for exhibitions, classrooms for art lessons, and reserved space for events providing the community an array of experiences.
"For me, museums are all about the art and the space in which it is shown," explained Ramirez. "The art in the galleries, whether part of our permanent collection or an exhibition, is what makes our museum so special. Our collection and exhibitions either reflect the community—our history, geography, what we care about—or introduce El Pasoans to something new, perhaps art they have not seen before."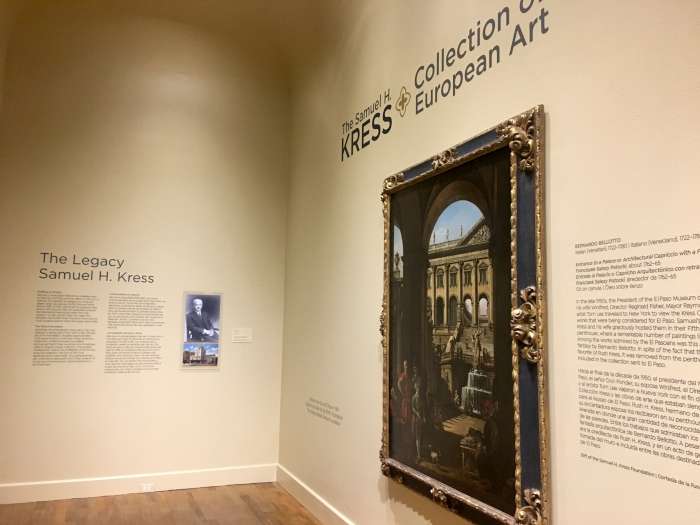 Currently visitors can view unique artwork featuring aspects of the border and West Texas along with pieces of European art and more.
"As an artist, it's especially important to me to be able to connect with my community. EPMA provides the necessary and inspiring space where community building happens." Elvira Carrizal-Dukes knows the impact the EPMA has, first-hand. The local Chicana artist had her play Silencio No Mas performed there in honor of Bordersenses' Memorias Del Silencio book series in 2009; showcased her first graphic novel A.W.O.L. at the museum and has taught comic book workshops with her husband Ronnie Dukes there.
The artist, who is also a Young Associates member and a board member of the Museums and Cultural Affairs Advisory Board, was selected as the 2018 National Medal community member to represent the El Paso Museum of Art during the 2018 National Medal ceremony in Washington, D.C.
"I'm happy that EPMA is getting national recognition for the important work they do in our border region. EPMA truly understands the community and provides outstanding exhibits and programming that is relevant to the people they serve regardless of age, culture, and language abilities," added Carrizal-Dukes. "It was wonderful to be present at this national award event to be able to testify as a community member to the positive impact that EPMA has had on me, other local artists, and the El Paso/Juárez community and our border region."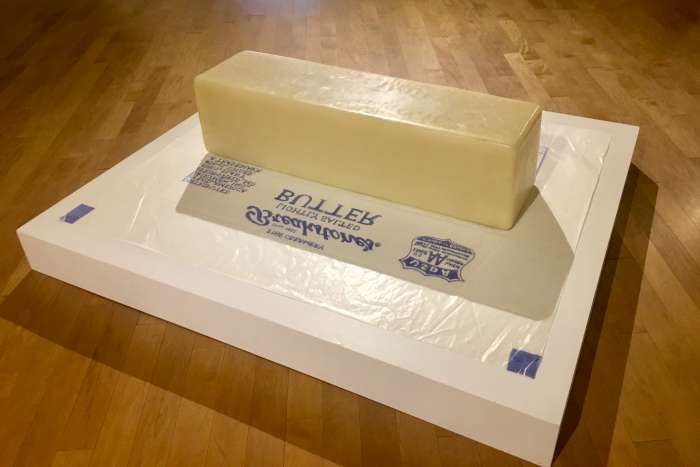 The national recognition for the EPMA comes soon after its director's first anniversary.
"I am so proud of the museum's accomplishments this past year," said Dr. Ramirez. "As a staff, we want EPMA to be a hub of activity, a place where people visit and enjoy themselves and other visitors. I am proud that we have increased our programming for adults, families, and students and teachers and offer a range of events for those with an art background or want to learn more and socialize. We have hosted new exhibitions and featured art from storage that has not been on view for a while. A special highlight for me was the renovation of the Kress Collection of European Art galleries, which opened in May. Further, the museum's attendance and membership is on the rise. We are simply thrilled that people are visiting the museum and enthusiastic about what we are offering."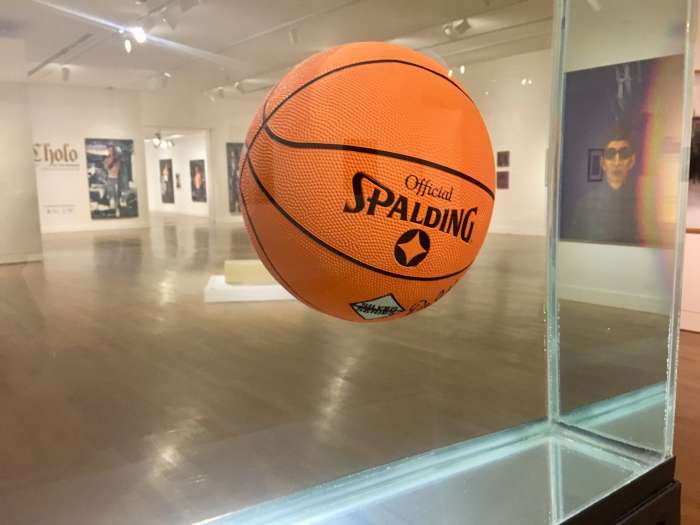 Ramirez says the move and transition to El Paso has been easy, quickly noting the city's welcoming hospitality, great food and awesome mountains and weather. She adds that the Borderland's curiosity for art, culture and history help make her job a real pleasure. And if you haven't discovered the EPMA—you have an open invite and admission is always FREE!
"I am struck by El Pasoans spirit of community and interest in taking advantage of all the city has to offer," said Ramirez. "It is energizing to leave the museum some evenings and see Chihuahuas fans headed to a baseball game or people visiting downtown the last Thursday of the month to check out the arts scene. I hope that enthusiasm continues and to those who have not visited the El Paso Museum of Art since their elementary school field trip, come spend some time with us."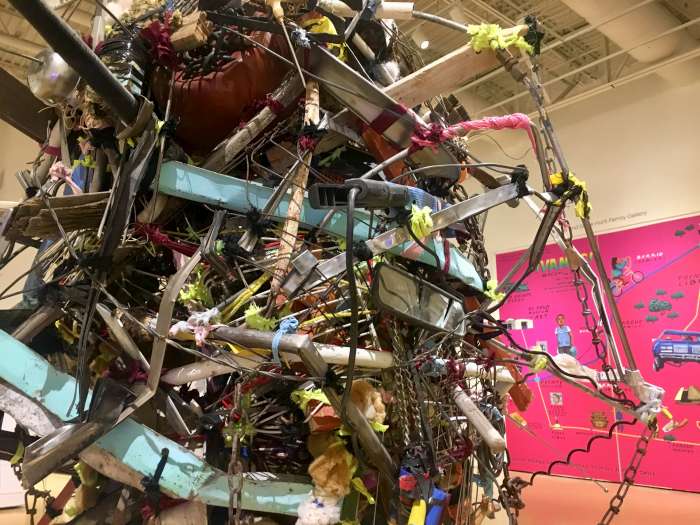 The museum has a permanent collection of over 7,000 works of art featuring important 20thcentury artists like Picasso, Diego Rivera and Luis Jimenez … as well as Old Masters including Botticelli, Van Dyck, Tintoretto and Rigaud.
EPMA hosts over 10 special exhibitions annually.
EPMA partners with prestigious museums across the country including Kimbell Art Museum in Fort Worth, Smithsonian Institution, the Guggenheim Museum and more.
The museum houses an Art School and offers over 100 programs for adults and children every year.
EPMA welcomes over 100,000 visitors annually.
The El Paso Museum of Art is celebrating its 58th birthday this year, having opened its doors in August 1960.
EPMA displays less than 10% of its collection at any one time.
The museum occupies over 100,000 square feet—30,000 of which is dedicated to exhibitions.
EPMA is home to over a dozen gallery spaces, Museum Store, Auditorium, Seminar Room, Art School and Library which features a 21stcentury Maker Space.
EPMA holds one of the largest collections of retablos in the world.
The museum coordinates over 300 school tours a year.