By: Wayne Hilton
One of the most frequent dilemmas faced by both seasoned designers and aspiring decorators is how to tackle the challenge of accessorizing a space.  Though every project is unique to the owner's taste, there are a few simple rules that help demystify what can be an overwhelming process.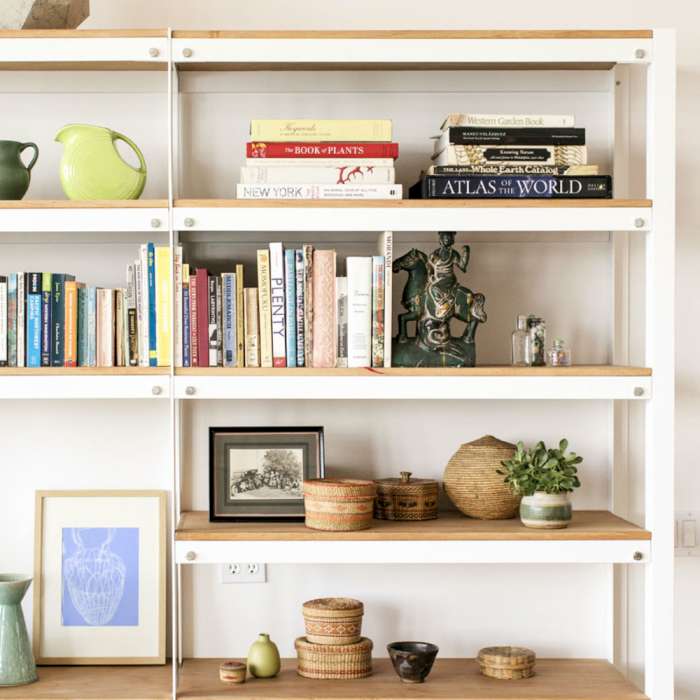 KEEP IT PERSONAL   Keeping your primary inspiration for accessorizing a space personal is essential.  Using elements that you love and that have meaning is a key step in creating a space you will truly cherish.  A favorite photo, an object from a memorable vacation or a much-loved gift, are all great starting points on building your accessories palette.  From there, select other objects that are inspired by or compliment that object.
COLOR IS KEY   Everybody responds to color, and carefully planning your palette before selecting accessories is time well spent.  Generally, one or two colors for your accessories will give you more than enough options for adding interest and coordination between your furniture and wall colors. Contrasting colors add vibrancy while monochromatic schemes tend to be more calming.  Go for bold pops of color in your accessories if your space is anchored in neutrals. If you have prominent colors represented in areas such as walls, wall coverings, window treatments or upholstery, then play with varying shades of one or two of those colors.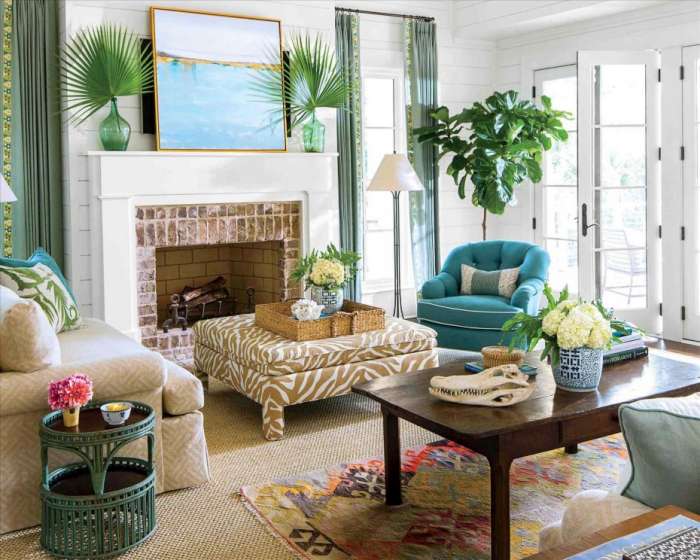 PICK A THEME   Accessories are a great way to establish the theme of a room.  In telling the story of your space, think of them as carefully selected adjectives!  If your design centers around a modern aesthetic, then keep your accessories clean.  If you are working on a second home or vacation property, perhaps draw from geographic inspiration.  Don't go overboard or let the theme overpower the space. Be mindful of how you want the space to feel, and more importantly, how you want to feel in the space.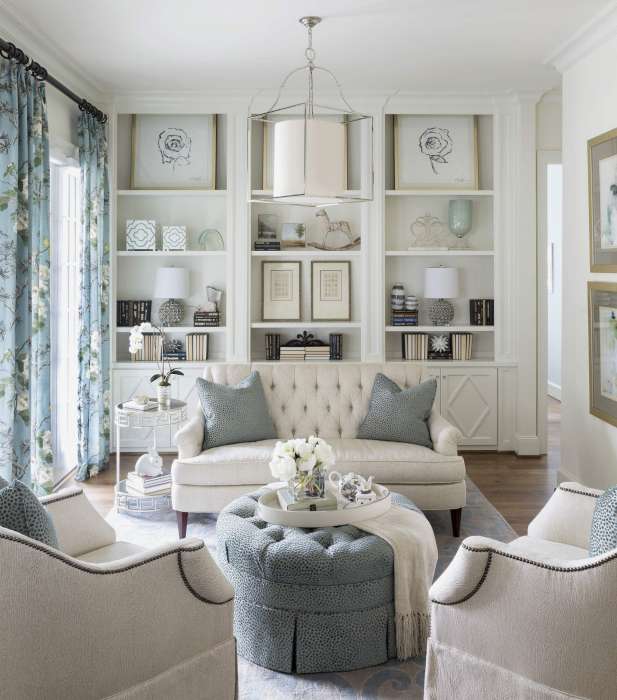 FIND THE BALANCE   A general rule of thumb is, more formal spaces tend to lean towards symmetry and balance, where as informal or casual spaces play with asymmetry.  Flanking fireplaces with matching chairs, placing pairs of matching items on shelves or mantles, or art of the same scale on opposing walls support a formal feel.  Offset groupings, single accent chairs and art in a variety of scales is more relaxed.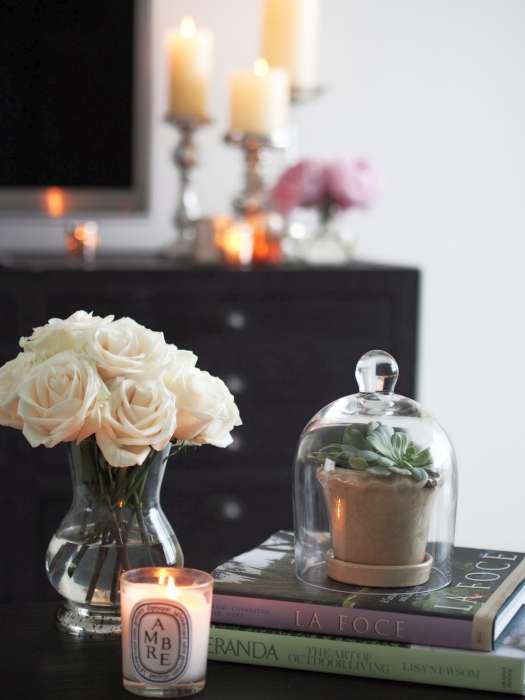 COMFORT IN NUMBERS   When grouping multiple objects such as candles, framed photos, apothecary jars or other objects d' arte, always vary their size and height. Books are a great way to add height and layers to a grouping if you have elements of similar heights. Groups of three are a tried and true rule of thumb; however, stick to odd numbers if you have more objects in a grouping.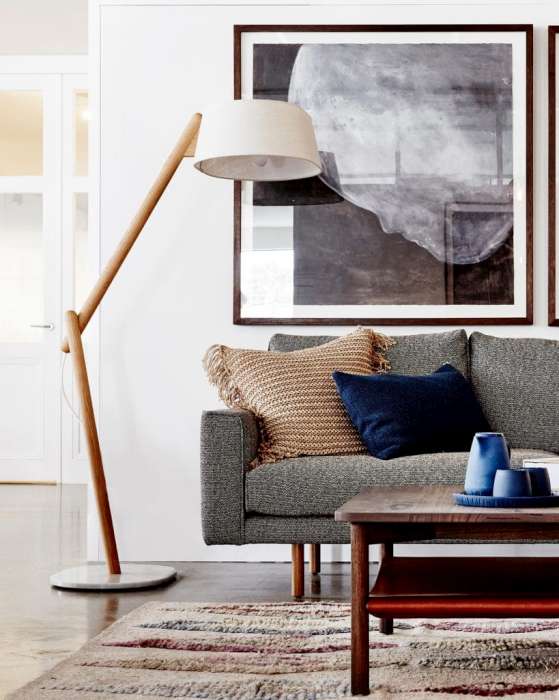 SHED SOME LIGHT   One of the easiest and most dramatic ways to add impact to a room is with lighting.  A variety of lighting options give both style and flexibility in setting the mood for how a room feels.  Lamps are a favorite accessory and can add ambience to any style of décor.  Table lamps are great for illuminating a specific area of a room and can also highlight accessory items placed near them.  Floor lamps are effective in creating mood and are great because they can stand on their own or be placed near furniture as part of a grouping.  Recessed lighting is good for functional illumination of a space, whereas interesting fixtures, such as chandeliers or sconces, can add character.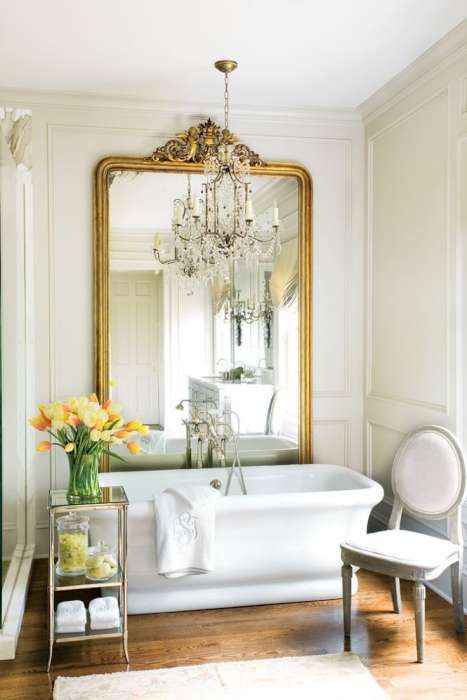 MIRROR MIRROR   Mirrors are a wonderful go-to accessory, adding both reflective light and expanded sense of space to a room.  Mirrors are also one of many designers favorite accessorizing elements.  Frameless mirrors add character to any style, whereas framed mirrors can either compliment or add contrast to the theme or style of a room.  Mirrors can be used as both a dramatic focal point, such as a large-scale mirror over a fireplace, or as an accent, such as hanging in a niche or above a small shelf.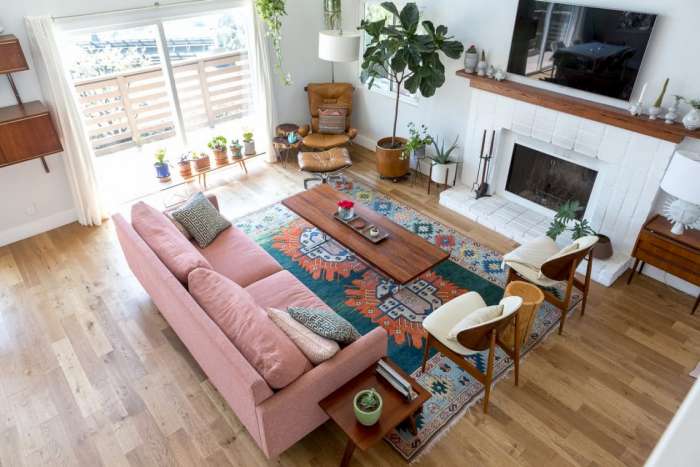 FROM THE GROUND UP   Next to art, rugs are the easiest way to find inspiration for pulling a room together.  Many designers will use a rug to develop an entire design concept.  Rugs are great for both defining spaces in a room and serving as the anchor for accessory selections, albeit style, theme or color.  Many designers think of rugs as the "heart and soul" of a room, and will often use them as the touchstone for all color, texture and design choices related to a space.  With this in mind, it's often wise to select a rug first then build the room around it.
As you curate your home's collection of accessories, ENJOY the process!  If you follow your heart and trust your intuition, you will create a space that is comfortable, livable and reflects both your style and personality.
CHEERS!