By Marko Morales
Those of us that enjoy a perfectly grilled steak know that when the preference is to go out for a meal as opposed to making it yourself at home, there is absolutely no shortage of options. We are Texas, and it shows. Some believe we love our grilled meats so much that for every grill in a backyard in Texas there is a nervous herd out on a pasture somewhere. Put that visual aside for the moment, just hop in the car and cruise around the different sides of the city. In no particular order, east side, west side, northeast and central. We're going on a steak-out! Here's a short list of some of the best steaks in El Paso and where to find them. Leave your utensils at home. All you need is an appetite and some cash to cover the bill!
West Texas Chophouse – Their 16-ounce ribeye is sterling silver premium beef. The steak is hand-cut on site and wet aged for 28 days. The process includes vacuum sealing the meat in plastic and leaving it refrigerated sitting in its own juices. Some of the advantages to wet aging cuts of meat are added flavor and tenderness, as well as the fact that the cut retains its weight right up until it's on the grill. The 16-ounce ribeye at West Texas Chophouse comes with a baked potato loaded with butter, sour cream, bacon and chives. Located on Airway, not far from the airport.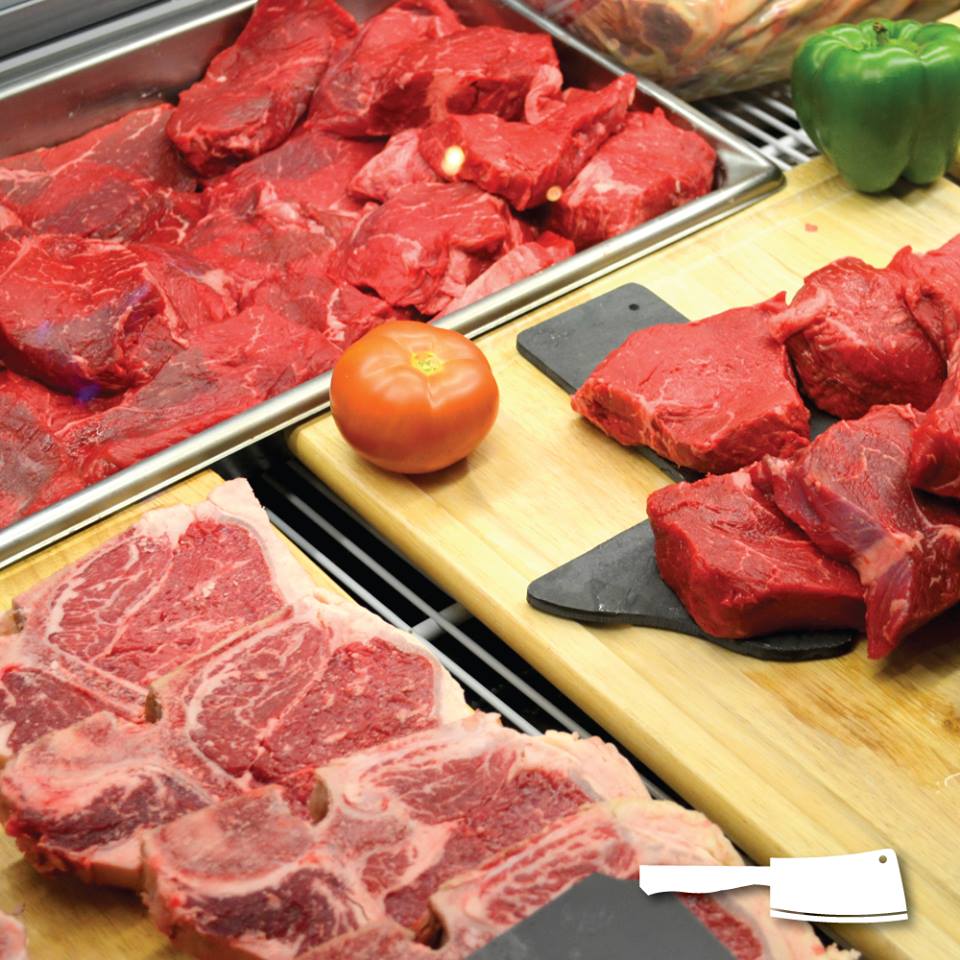 Edge of Texas Steakhouse Saloon – A well marbled ribeye sourced from Three Sisters Ranch in New Mexico is named after the steakhouse itself. "The Edge of Texas Steak" is grilled in a blend of their own seasonings, available in 8,10 and 14 ounces. Maybe a 14-ounce slab of beef isn't Texas" enough? Just ask, and they will custom cut a ribeye in-house just for you. Keep in mind, the ribeye at Edge of Texas comes with a soup, salad and side. Well worth the drive out U.S. Route 54 towards Chaparral, New Mexico.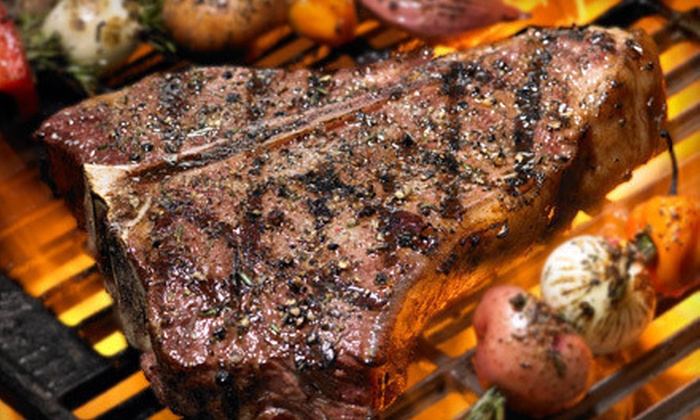 Cattleman's Steakhouse – Out on Indian Cliffs Ranch in Fabens, Texas, "The Cowboy" is Cattleman's signature cut. A T-bone steak (one of the most prized cuts of beef) weighing two mouth-watering pounds. Thirty two ounces of NY Strip on one side and large fillet on the other, cut in-house for their guests. With a number of sides to choose from, such as coleslaw, ranch style beans and corn on the cob, the Cowboy at Cattleman's Steakhouse won't leave you hungry once you hit the trail.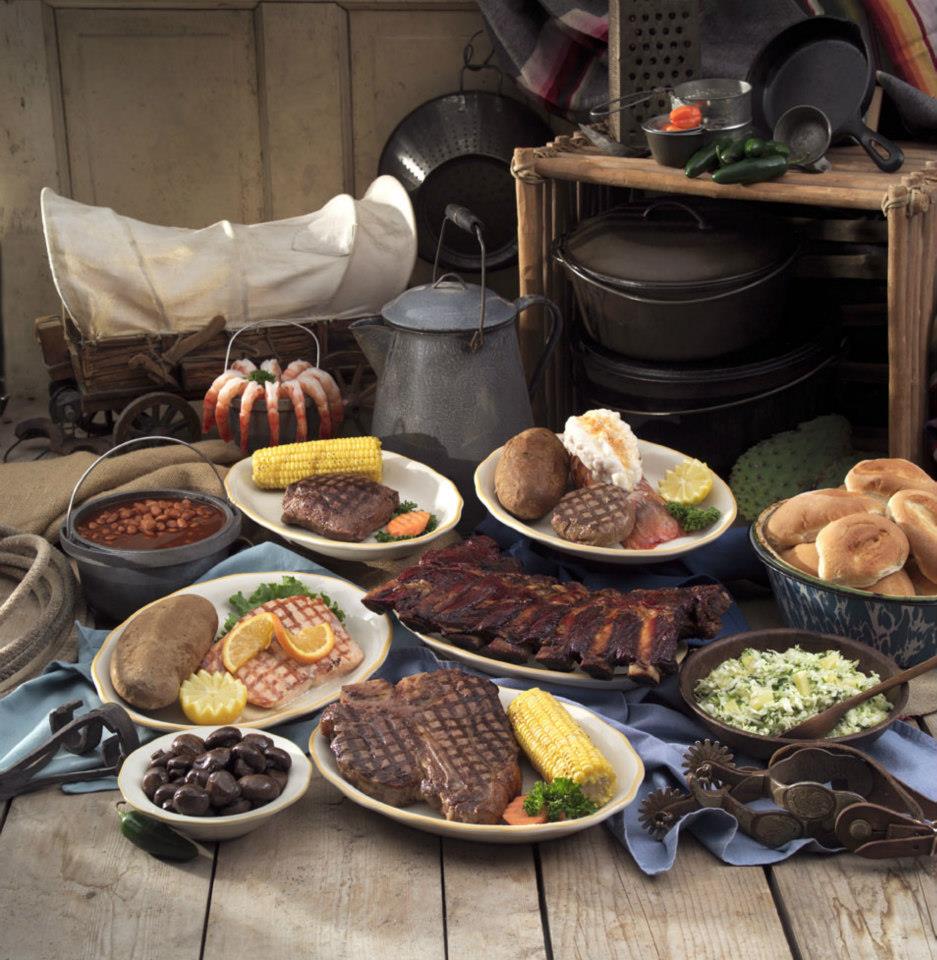 Corralito Steakhouse – In place of the commonly used inside skirt, Corralito Steakhouse puts a higher quality outside skirt through a 30-to-45 minute tenderizing process with some of the seasoning already added. The result is a juicier and more robust taste for the guest lucky enough to order the 10-ounce or 20-ounce Arrachera Steak. Corralito's best-selling steak plate is also available as tacos. There are multiple Corralito Steakhouses throughout the city.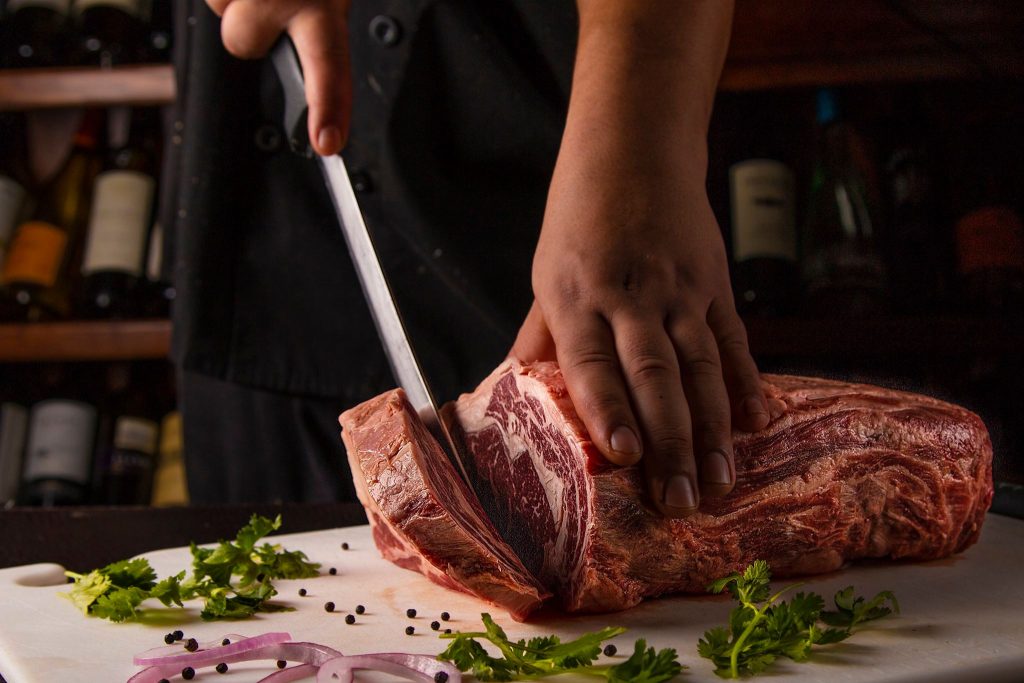 Great American Steakhouse – Just off I-10 on Valley Chili Rd. in Anthony, Texas is the place to get a 20-ounce bone-in ribeye generously covered in a blend of Great American's own seasoning. It tops the list of their best-selling steaks. The highly rated Josper charcoal oven can be found in many well-known steakhouses and brasseries. An oven and grill in one with the ability to sear, smoke and grill simultaneously. Great American uses their Josper to grill up a ribeye that is each patron's own idea of the perfect steak. All 20-ounce bone-in ribeye plates come with baked beans, a pineapple coleslaw, and choice of baked potato, mashed potato or grilled vegetables.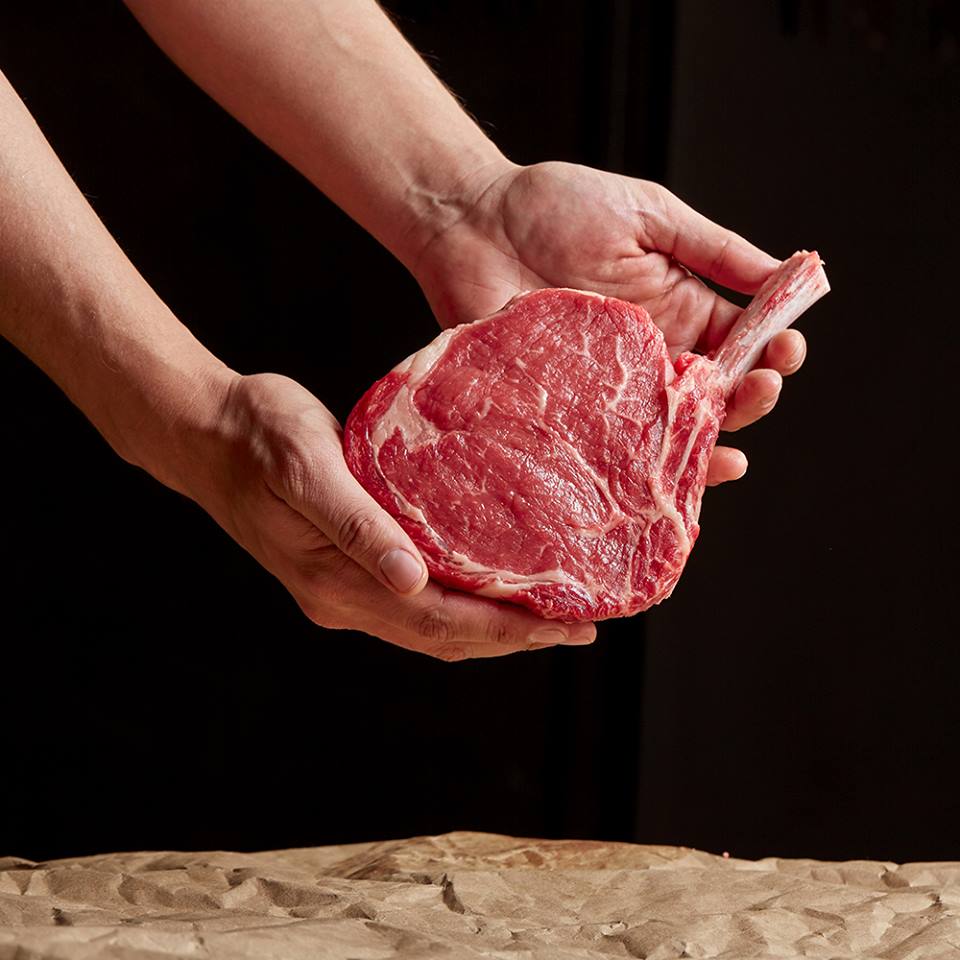 Ruth's Chris Steakhouse – Simply seasoned with a little salt and pepper, some butter and freshly chopped parsley, this 40-ounce USDA prime aged bone-in steak can be found on the menu under "Tomahawk Ribeye" and comes a la carte. Like any ribeye, the flavor and juiciness is all in the marbling and superb grilling. The five inches of rib bone left on the specialty cut of beef will likely be a topic of conversation at some point of the meal. Ruth's Chris Steakhouse is located off I-10 at The Fountains at Farah.