By: Janene Rojas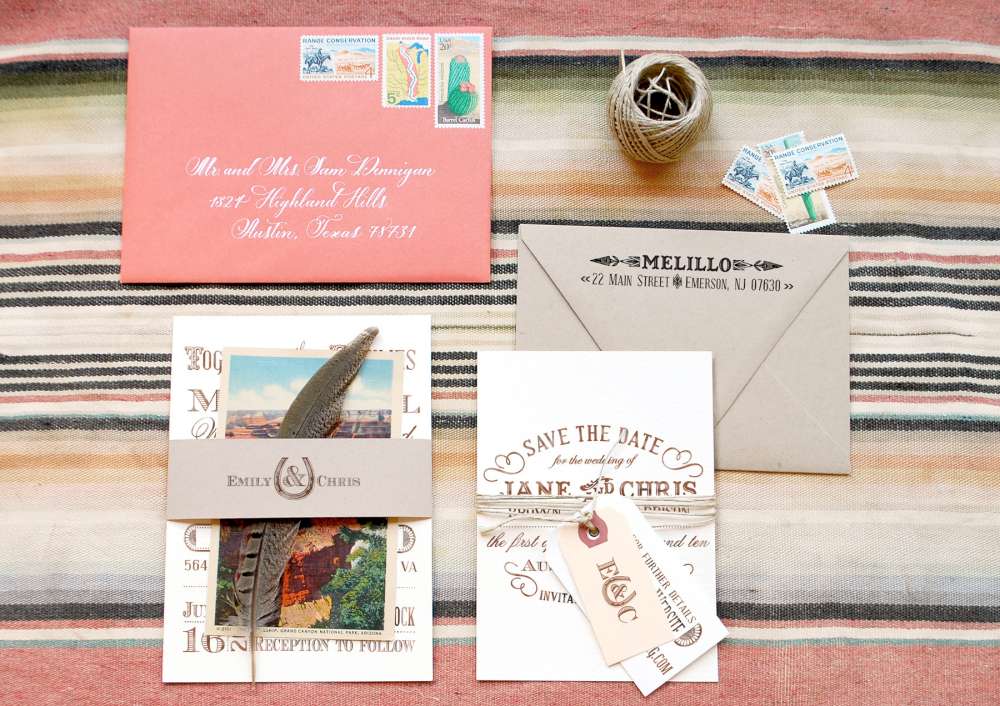 Hand illustrated invitations are one of my favorite new trends this year and are sweeping soon-to-weds off their feet. A one of a kind, hand painted wedding invitation allows brides and grooms to set the wedding mood by truly showing off their unique personality as a couple.
Whether it's by including your favorite flower, an image that celebrates your first encounter, or even as simple as an image of the wedding location, there are so many ways to create this kind of invite. All you need is a little inspiration and an artist or graphic designer to turn it into reality, and voila, your very own work of art for all of your friends and families to delight in.
Creative Crest
Some bride and grooms choose to place the time and date of their wedding in a custom made crest. These types of designs look creative and sophisticated. Decorating the outside of the crest is easy. Some use their favorite plant or blooming flower; others are adorned with little critters—like chickens for a farmhouse wedding—or bee's for a springtime affair.
Four Legged Friends
A popular way to announce the big day is by making your pet the star of the show, or at least the preview. Cute little pet portraits are definitely a personal and playful option in creating save the dates, or even the actual invite.
A Family Portrait
A little hand drawn portrait of the bride and groom is possibly the cutest route to go. A cartoon like bride and groom, plus the whole family—dog, cat, any children—will be sure to bring smiles to the faces of those invited. 
Set the Scene
Use the wedding venue as invitation inspiration! I think this is the easiest way to add personality to wedding invites for those of us that are not so creative. Focus on the wedding location and have your artist create the scene. A hand painted image of a glistening ocean beyond a sandy beach will leave your friends and family in awe. Also, think of what kind of activities the wedding will include, like dinner with a mountain view or boating. Location and activities alone could very well supply the artist with everything you need to create your dream wedding invitation. 
Nature & Calligraphy
Some couples prefer a more traditional approach. Dazzling calligraphy can be the eye-catching aspect of the card, enhanced by extras like a surrounding wreath, leaves or flowers.
Bright & Bold
Watercolor, floral patterns, and vivid images like a bright shining sun above the wedding details is an option for the bold. Colorful flowers surrounding the entire card is a popular way to present a spring wedding, and a great way to give invites that people will want to hold on to.
Stamped and Ready To Go
One of my favorite things about these work of art invites is the creative use of stamps. Many couples are mixing and matching vintage looking stamps to ensure that these carefully created invitations are delivered in style and grace.
When it comes to your invites, get creative! Don't limit yourself only to what you read here. Search the the web, get inspired, and use the best moments of your relationship to make your invitations unique.