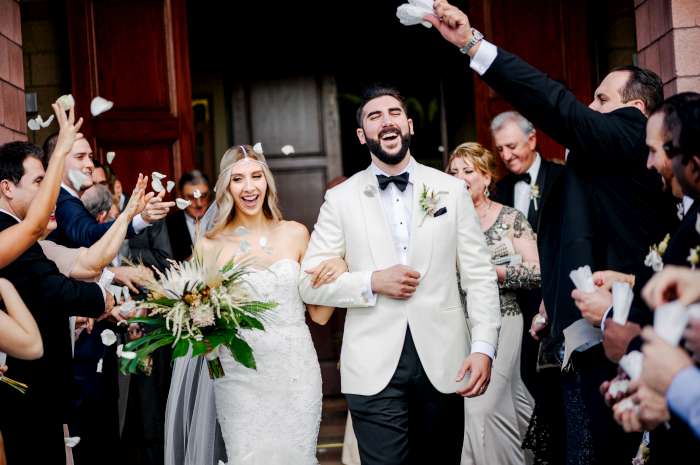 August 18, 2018
Venue: El Paso Country Club
Photographer: Stephane Lemaire
Videographer: Gione Da Silva (UK)
Hair: Rachel Boutique
Makeup: Elyse Simons
Coordinator/Stylist:  Veronica Valles, Imagine Events
Flowers: Kern Place Florist
Catering: El Paso Country Club
Tables: Table Occasions
Cake: Sweet'Art Festive Cakes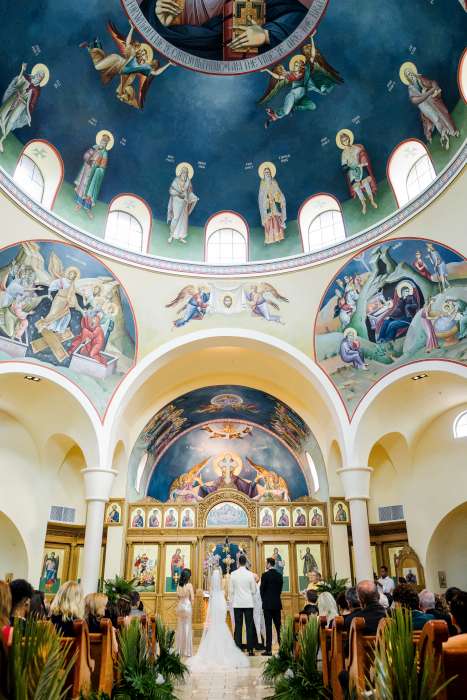 Traditions:
The Couple had a traditional Antiochian Orthodox Christian wedding ceremony [that] involved much symbolism including the exchanging of crowns, which represent the couple coming into the Kingdom of God and taking their place as a king and queen in their marital kingdom.
The wedding had influences from Catherine's Venezuelan/Spanish background such as Salsa and Merengue Dancing, and from Chris's Syrian/Lebanese background, which included a traditional Arabic dance, called the Dabke. A whole host of handmade traditional Syrian deserts were generously made by his aunts.
The Proposal: 
After grad school, Chris got an exciting offer to work in Singapore, while Catherine pursued a great opportunity in Los Angeles. Unfortunately, the two had to be apart for a while. Catherine and Chris reunited on the Island of Bali after not seeing each other for many months where Chris surprised her with a proposal, one that included moving back home to El Paso and starting a life together.
Inspiration:
The inspiration for the wedding theme was "Palm Deco"—playing twofold on the landscape and plants present in the Southwest, as well as tropical palms and philodendron; present in Southeast Asia where the couple lived and worked for a period of time.