October 6, 2018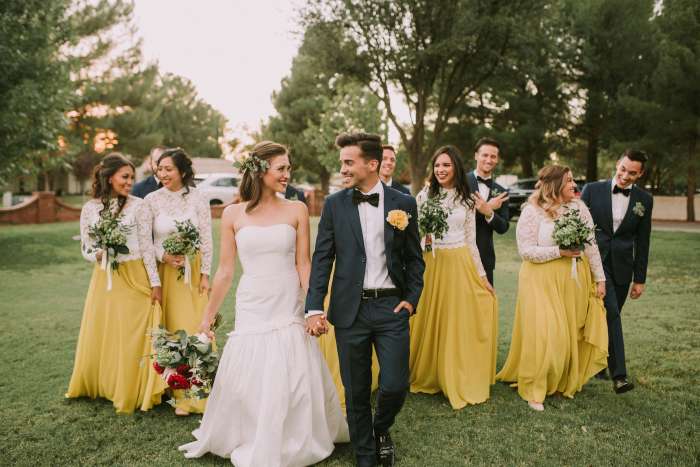 Photographer: Veronica Cook
Videographer: Palamora Event Videography
Coordinator: Dulce Alexandra
Flowers: Laura Carrillo Designs
Catering: La Vianda Catering
Tables/Décor: Laura Carrillo Designs
Cake: Savage Goods
They Met:
We were both living in Australia at the time and had a mutual friend, Kelly. She introduced us over FaceTime and soon realized we were both going back to the States for a wedding, the same wedding. My sister was getting married to Marcelo's childhood best friend! I was the maid of honor and Marcelo was a groomsmen. We first officially met the day of the rehearsal ceremony in Denver, on a very cold spring morning. We chatted for hours that same night at the rehearsal dinner and the day of the wedding we could not [stay] away from each other. We flew back to Australia and have been together ever since. 
The Proposal
We had both been talking about getting married for a while and knew that is where we were heading. It was definitely long awaited! My parents were in the process of selling their house where I grew up and it had always been my dream to get married in the backyard. We didn't think we would be able to get married there, so Marcelo and my brothers put up twinkle lights all over my favorite tree and childhood swing. On June 10, 2018 we were hanging out with my family in the backyard, Marcelo was pushing me on the swing, and then he stepped in front of me, got on one knee, and asked me to marry him! It was so special that my family could be there and celebrate our engagement all together. 
Memorable Moment
The best part of it all was getting to celebrate and hang out with most of our closest friends and family from all over the world for the entire weekend.