By: Jesse Maynes
Where to start with how to equip your kitchen: The combinations and preferences are endless. But there are a few essentials that every home cook should have.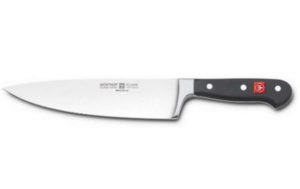 First and foremost is a good sharp knife. Don't go for looks, you need something reliable. Something that will act as an extension of your own hand. You want something with a nice weight, something that feels sturdy. That dense sharp steel should glide through each cut. If you saw at your food to get the blade through it…it's time to invest in a new knife.  You can always start with the classic six-inch or eight-inch chef's knife found at your local restaurant supply or kitchen store.
A heavy-bottomed nine inch sauté pan, oven safe handle, non-stick or not, is an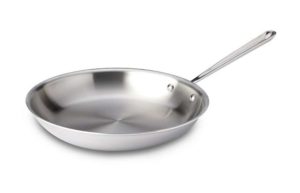 important ally in the kitchen. Its versatility is unmatched and its purpose is to be used. Heavy bottom pans help distribute heat evenly when cooking, cold spots can be a problem for even temperatures, a reliable pan can avoid that.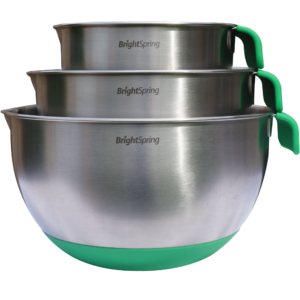 Seemingly not, mixing bowls are equally important in the kitchen. Preferably stainless steel or glass for its added uses. Get an array of sizes, as recipes will vary with their measurements and having options of storage and uses will keep you organized and cooking smarter. Don't dismiss the durability of stainless steel either, from double boilers to a dome on a flat-top, stainless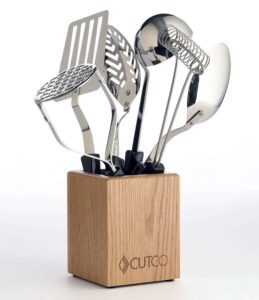 Based on the idea that we're starting from scratch, I would say a basic utensil kit would provide you with the standard for cooking at home. A spatula, spoon, perforated spoon, whisk, tongs, and a ladle. Each with individual uses, they've pretty much been perfectly designed for getting the job done. steel is always a safe bet.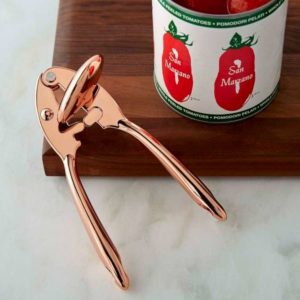 You don't really know how helpless you are until you can't open a can of tuna. I lost mine during a move, I hadn't gone grocery shopping, and all I had was some canned stuff. I wasn't about to use that trusty knife I spoke about earlier either. Trust me, get a can opener. An unsung hero that deserves more recognition than we give it.
When it comes to kitchen tools, you get what you pay for. Invest in some quality equipment, it's guaranteed to last. These should get you through your basic recipes and be the foundation to build a kitchen with.