by: Jacqueline Aguirre
The bag you carry can reveal a lot about you, ranging from style, size, fashion and Comfort—it's tough finding that perfect expression when there's so much to choose from. If you're like Janean Mann of Junes Bags, you want a bag that is affordable, versatile, high quality and chic while contributing to a slowdown of climate change.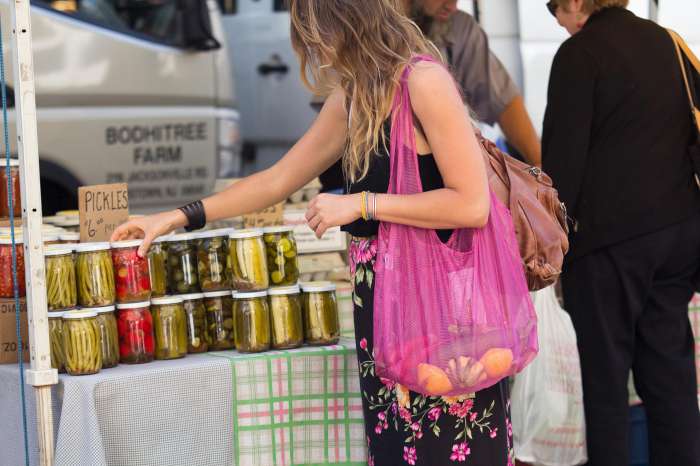 Janean, who I sat across from, sipped from her tea at a local coffee shop before telling me about the first stitch of her story about the idea for her bags.
"I thought there was a real void in the market for a fashionable, reusable bag that was cool looking and was kind of different looking, while still folding up to fit in your purse and breathable," she says.
While visiting Juárez, Mexico with her friends, Janean began noticing a multitude of photos of missing women posted all over the city. Feeling a spark light within her, she felt as though something needed to be done. While she continued developing her bag and acquiring the right mesh material she needed, and through many mutual connections, she was able to contact an independent sewing co-op in Juárez. This is a shelter for women and their children who have suffered the wrath of the ongoing drug war and the violence of the city. Janean and the women living in the co-op have been working together for over a year and a half, and produce 50% of the product.
"That's something that's a big conviction of mine. I'm just like, 'do something about it' and this is something- that's my passion piece," she says.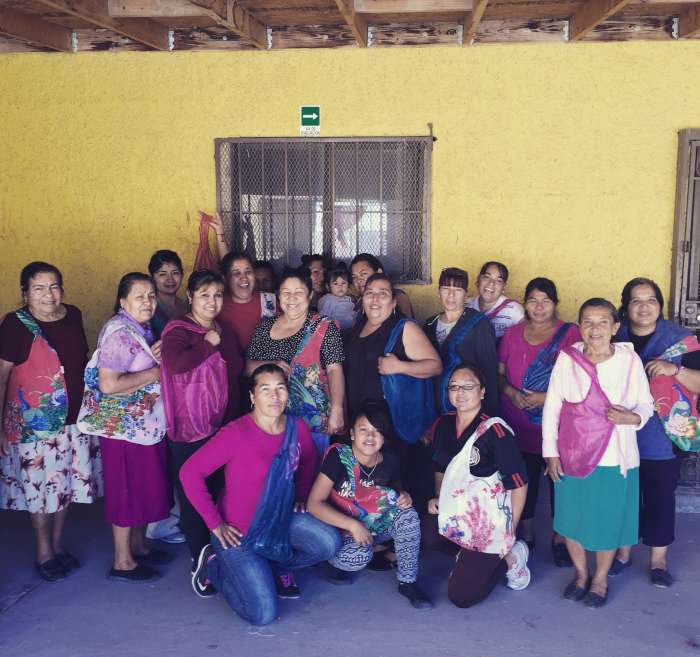 As for the bags, which are "fashioned after a plastic bag," are durable in order to hold heavy loads. With at least one inside pocket for your phone, wallet or keys, these bags are perfect for any situation, from travel to the gym. All with the same stunning fabric, these bags are easy to fold up to fit inside of a purse or even a pocket.
Some of the most popular bags include The Mexicana bag, displaying Asian inspired birds through bold and bright colored fabrics, and enclosing a special message that birds can cross many borders and vibrant cultures.
Janean jokes about a test run with the bags—she stepped into the bag while her friends pulled the straps, and up she went.
As the pieces began to be sewn into place, Janean prepared to launch her bag in New York, and followed up with a tour through several farmer's markets in California. She branded her tour with "#TradeUpJunes," which meant to trade plastic bags for her Junes Bags that replace over 700 disposable plastic bags. After many successful trades, she continued to work closely with the development of more bags with different prints.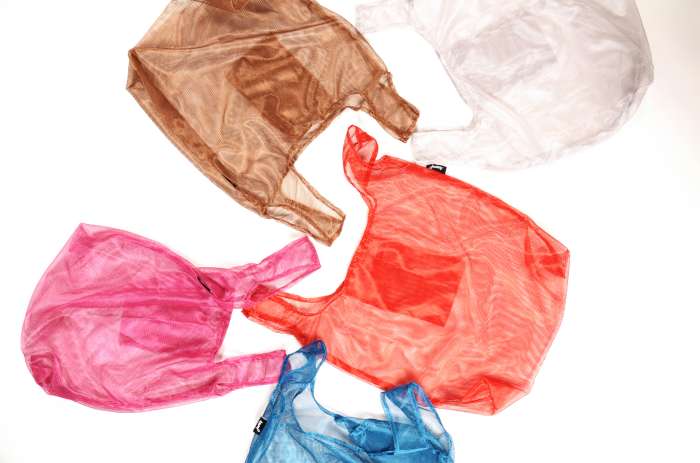 "It was a little extreme, but we really wanted to test the durability of it," she says with a laugh.
Janean, a self-described "desert rat" explains that returning to the border is important to strengthen the connection that El Paso has with Juárez, especially in this time. By moving forward in a way that is conscious and aware of how we're impacting our environment in your own city, and by making smarter choices, you can slowly change the model of what it means to carry your own bag.
"I wanted to be part of this new energy of El Paso. It's a special place. I feel like what I'm doing is interesting and it's important, and what keeps me going is all the love I receive from El Pasoans," Janean says.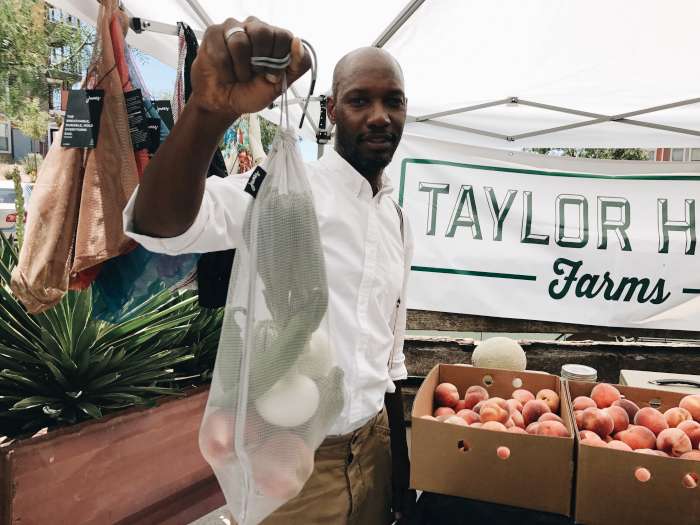 Junes Bags, both the original and the Mexicana bags can be found through several local sellers and stores like Taylor Hood Farms, local and New Mexico Whole Foods and other boutiques in both California and New York.