By: Zak Hansen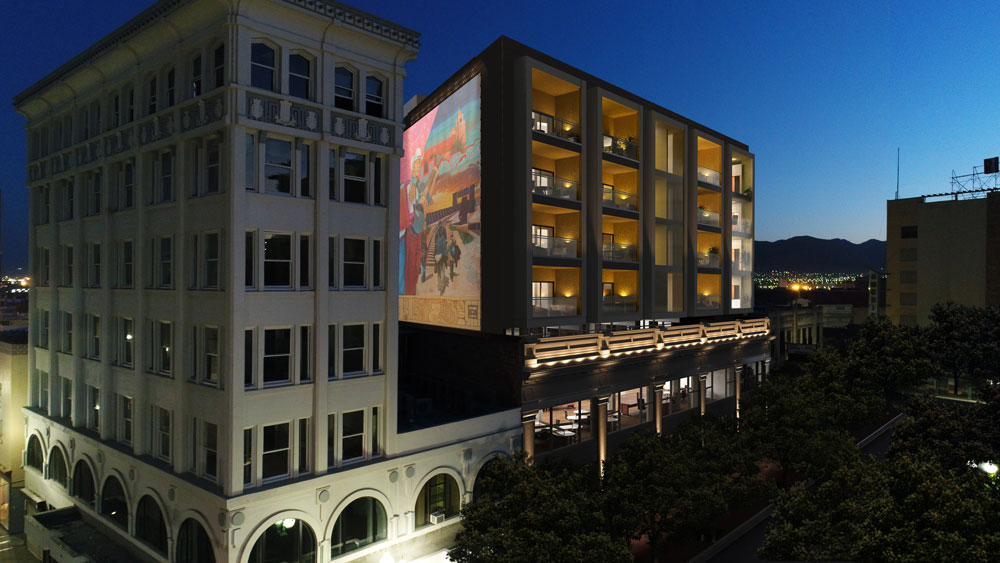 The WS Hills Building has a long and storied history in El Paso. It was there that Mr. W.S. Hills settled himself in 1879, investigating the land holdings of famed developer Robert Campbell, of the Campbell Real Estate Company. Quickly recognizing the Pass City's enormous growth potential, he then erected what was El Paso's first two-story building, a modest adobe, to accommodate his new profession as realtor and the arrival of his wife and son. Later on, Hills brought the very first electric light to El Paso—somewhat unsuccessfully. From the Oct. 21, 1929, El Paso Evening Post: "To W.S. Hills probably belongs the honor of bringing the first electric light to El Paso. In 1883 he set up storage batteries and a generator and managed to get occasional glimmers from the lights. The first electric lights were placed in a saloon. But the old oil lamps were kept handy and frequently during the evening it was necessary to light up the lamps for a while until the batteries regained power."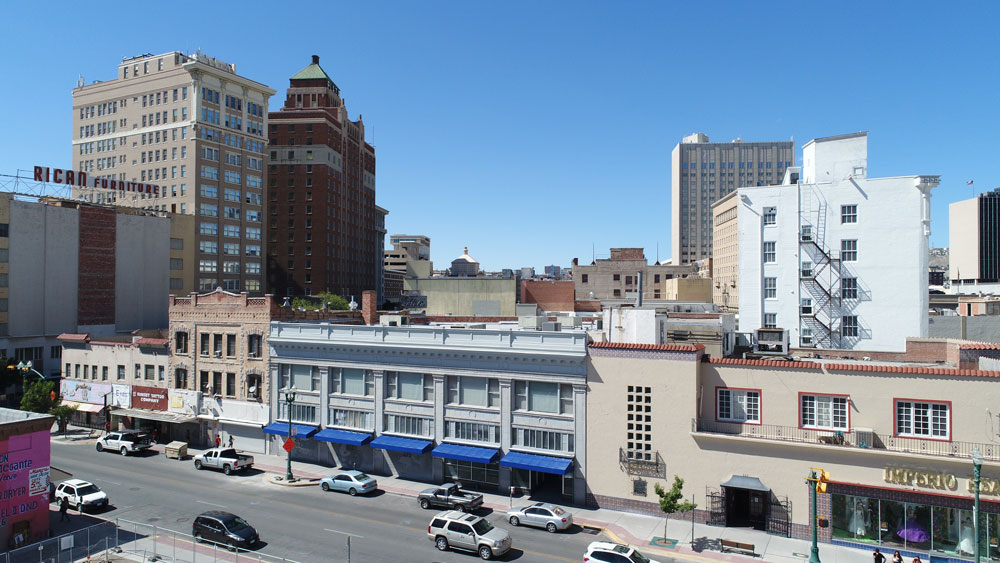 In the same place, working with his boss, Hills set the blueprints for downtown El Paso, pulling together disparate landowners, laying out and naming its streets—Florence Street for his daughter, Lee Street for his son, Campbell Street for the man who employed him—and forming its first streetcar company.
There, after Mr. Hills' death, Trost and Trost constructed a brilliant example of the second renaissance revival style for which they are best known—designed with inevitable upward expansion in mind—commissioned in 1926 by Mrs. Hills in memoriam of her late husband. The building's second-story scaffolding would later become a preferred workstation for American muralist, author, war correspondent and illustrator Tom Lea. The El Paso legend completed some of his best-known government projects there, including the murals in the Hall of State Building in Dallas and the "Pass of the North" mural at the Historic Federal Courthouse in El Paso.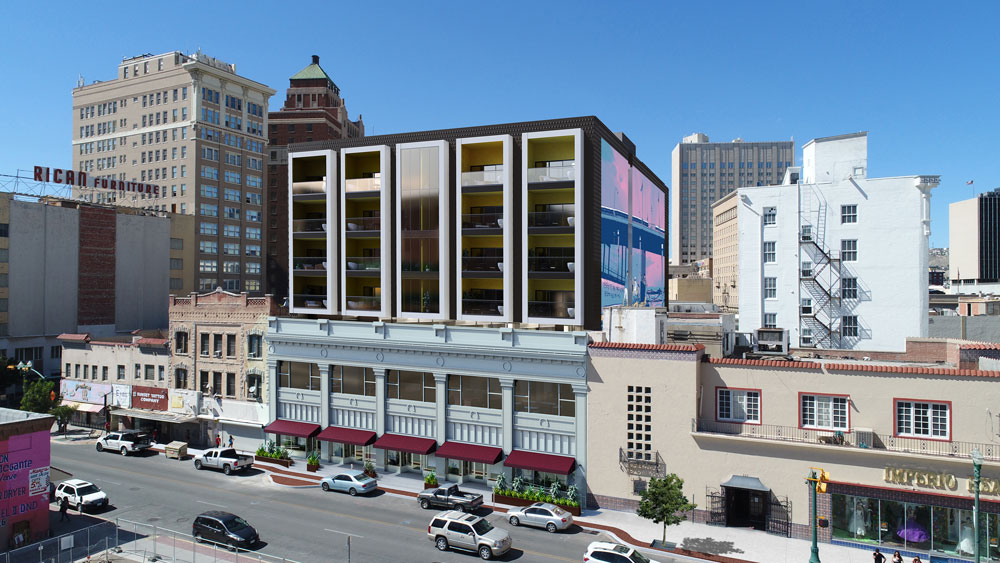 And it was there, after the dominos fell on Billy Abraham's downtown real-estate portfolio, that architects and developers William "Bill" Helm and Edgar Lopez, of In*Situ Architecture, and Rida Asfahani, of Root Architects, saw the dawn of a new era of growth in El Paso, much like that golden era that awaited W.S. Hills when he first arrived from St. Louis.
The WS Hills Building project will produce a seven-story mixed-use structure with business/retail on the ground floor and basement, two floors of business and office space, and four floors of market-rate, for-rent, loft-style apartments. "We, collectively, have been looking for some years for a property downtown to invest in and redevelop," said Helm. Originally scouted as a possible location for the Tom Lea Institute, which passed on the option, Helm and company nonetheless established a relationship with the owner. In 2017, when it became available, they jumped.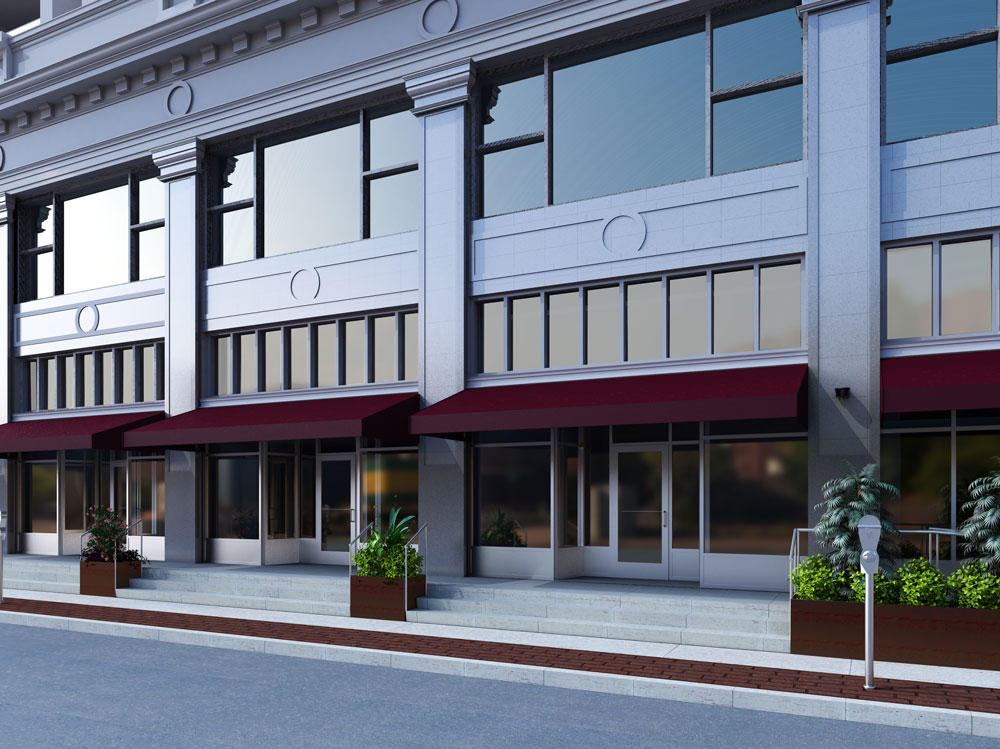 "That conversation took all of about 45 seconds," said Asfahani. "When we were discussing if it was a good idea to pursue this, it was a no brainer. It has immense potential, and there are not a lot of buildings like this available in the downtown area. It wasn't a question of 'if we can make it happen,' but 'how can we make it happen?'"
In the business of "offering ideas and solutions for other people," as Lopez puts it jokingly, the trio finally had the opportunity to do if for themselves—and the know-how to do it.