By: Jacqueline Aguirre
Photos By: Fernie Ceniceros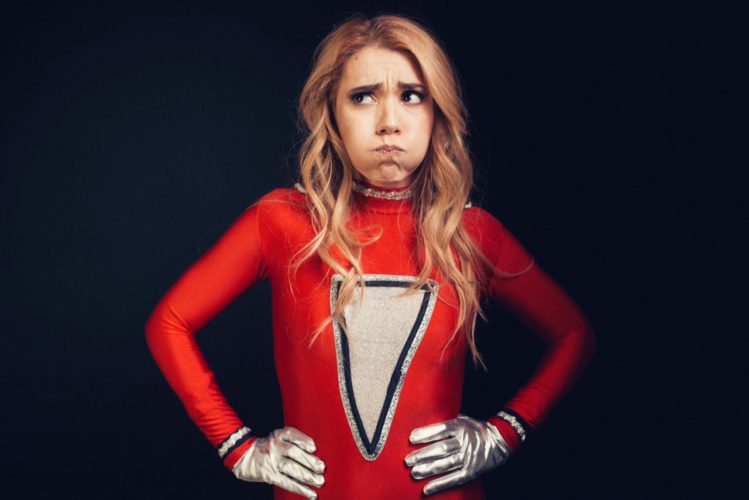 What did you want to be when you grew up? This is a question with endless possibilities. For some it is to be a doctor or a firefighter. For others there's the more glamorous answers of being an artist, a singer or a movie star. The dreaming never stops. For local actress and comedian, Jeni Villanueva, also known as Jeni Robins, her dream was to be an actress. Since a young age, she has been following that passion and training towards stardom.
Crediting television for her partial training, Robins chuckles at the recollection of her countless hours spent in front of the set. She claims it helped shape herself as an actress. Imagining herself on movie sets or doing stand-up comics like her idols; Dana Carvey and Whoopi Goldberg; she also mentions her all-time favorite comic, Robin Williams.
Robins remembers her favorite scene of Williams from, Mrs. Doubtfire when William 's character, Daniel Hillard, began his transformation into Mrs. Doubtfire.  "Can you make me a woman?" he said to his makeup artist brother, Frank.  After greeting him with a hug, they began using the power of makeup, latex face prosthetics and many characters later, Hillard appears as the elderly woman of Mrs. Doubtfire.
Seeing someone be able to transform themselves to play a man, a woman, an elderly person…seeing his diversity inspired me a lot, she said with admiration.
Broaching towards Williams' sudden death in early August 2014, Robins, with one single regret of never writing him a letter thanking him for his influence in her life, reveals that her last name is in dedication to him. While channeling her own charm, Robins remembers to remain fluid and diverse the way Williams did.
He still continues to inspire me, seeing what he used to do, she said.
After high school, Robins decided to relocate herself to Dallas where she worked in Retail Management for Target stores. While the opportunity for advancement arose within Target stores, she expressed her desire to follow a different path towards her dream of being an actress and comedienne. She says that it was a step in the right direction towards refining her craft. Upon returning home to El Paso, Robins spent some time putting her skills to work. Appearing in several music videos by local bands: Great Shapes and The Defectonauts, she also appears in many independent films such as: Incandescent, What We Were, and Paranoid Flux.
On the comedy side, Robins continued to preform her skits through open-mics, comedy challenges and even hosted bingo nights at Prickly Elder.
Robins, along with local movie and television studios, Bored Film Studios, have launched a vlog in which Robins hosts called, On the Reel with Jeni Robins.  An interactive form of interviewing, Robins talks with filmmakers in El Paso, Austin, Mexico and other places to see what inspires them.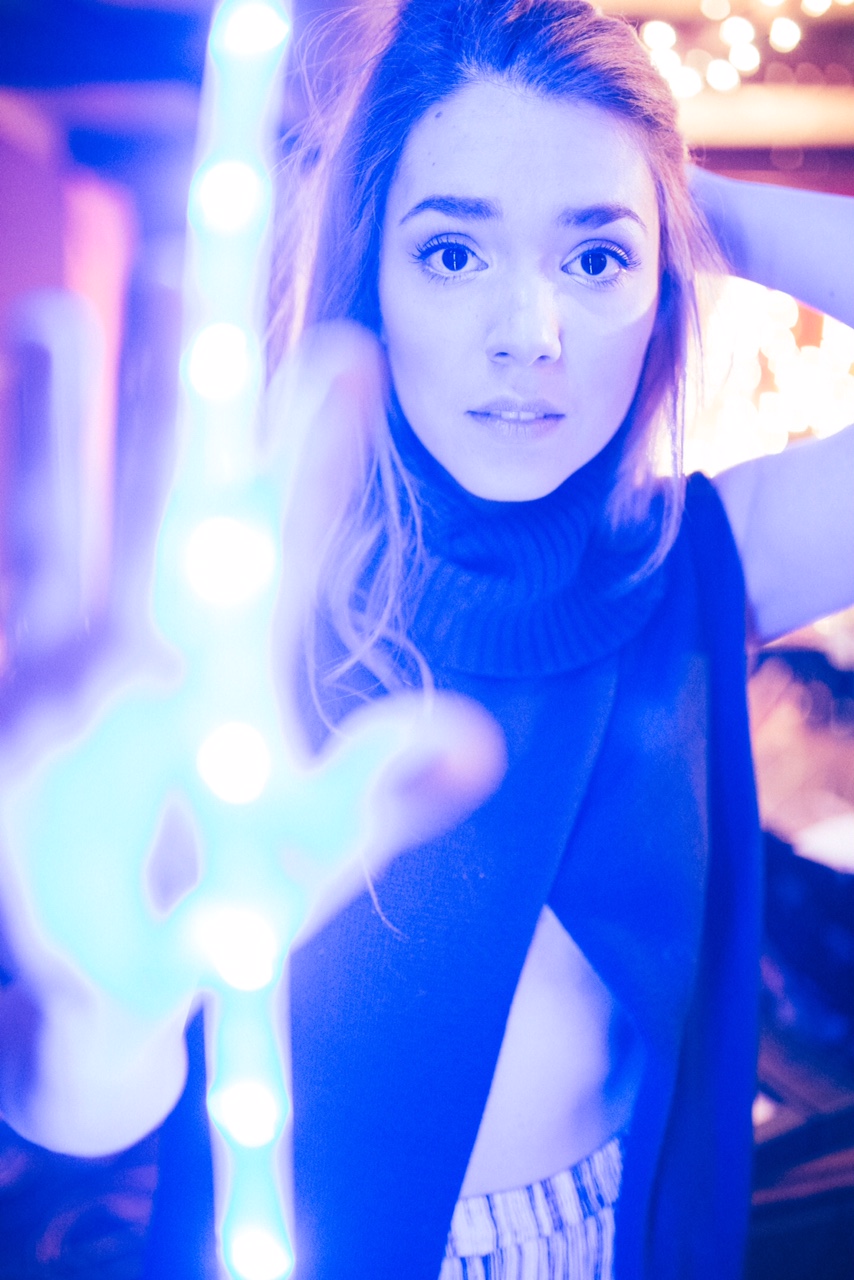 While Robins steps into the westward direction upon her acceptance into an elite acting school, she admits that her home of El Paso is hard to let go of. "Even though everyone tells you to go to LA, and while its undeniable that there's so many like-minded people there, I want to be able to bring stuff back to El Paso from there," she said.
Robins' dream of being an actress continues to flourish with each role she plays and each act she preforms. An ode to her early days admiring people on television, Robins continues to play larger roles while working on the art of acting.  To see for yourself, catch Jeni Robins on screen in the upcoming Plaza Classic Film Festival for her lead role in Paranoid Flux.