By: Christina Dominguez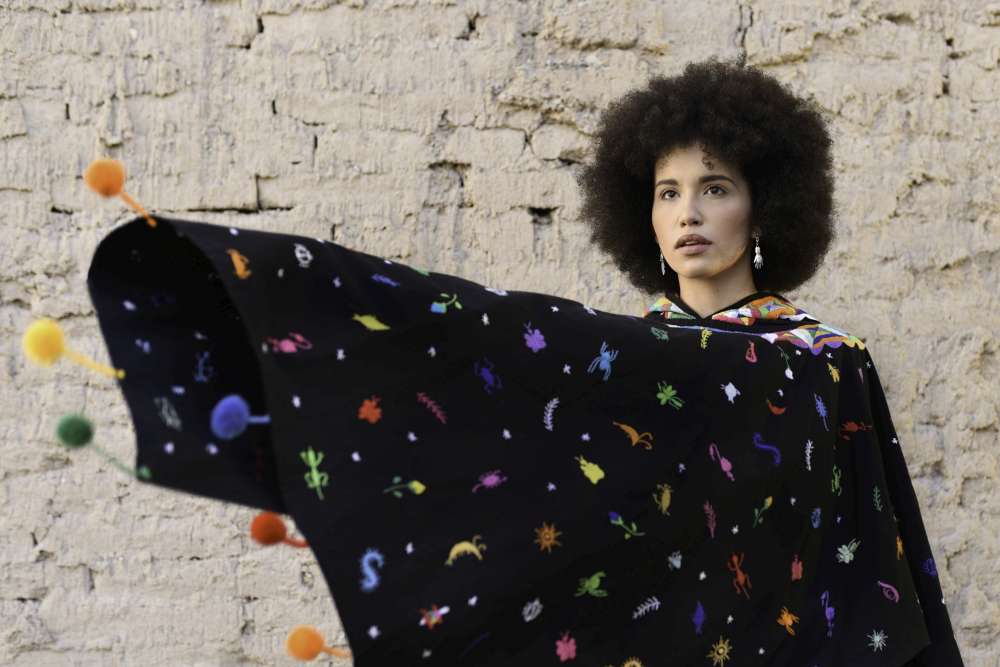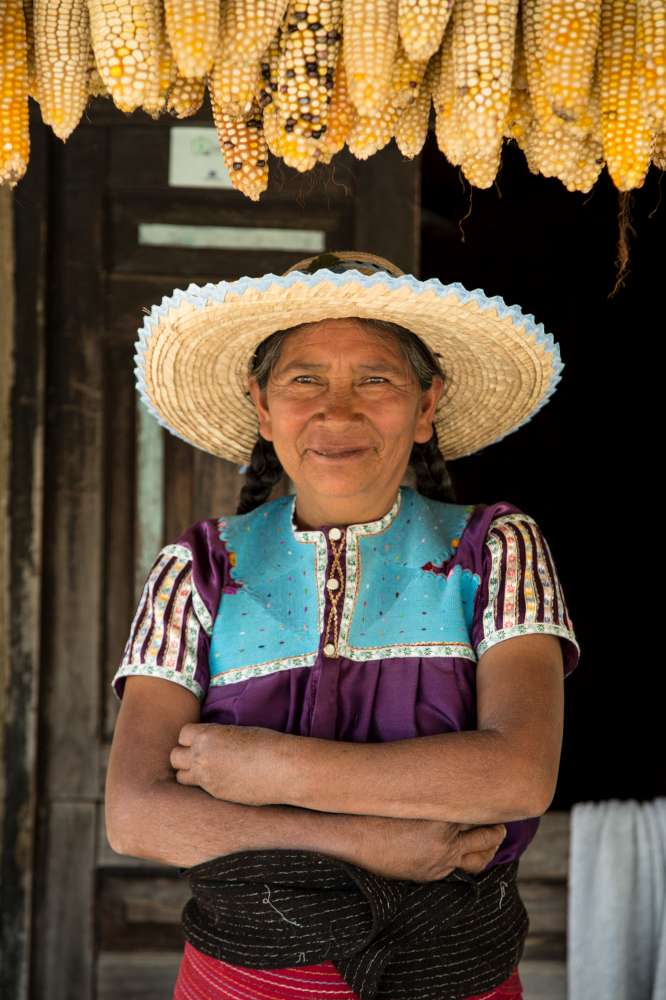 Imagine discovering an article of clothing that is beautifully unique—made by hands that skillfully employ methods passed down from pre-Columbian generations—and deciding that the rest of the world needed to be exposed to the richness of this artistic apparel. Now imagine that, from that dream,  a binational cooperative was formed that brought this and other creations to life, while simultaneously empowering women and reintroducing the world to cultures and artisanal practices that had become lost in the never ending modernization of our society. That is exactly how CEO Carolina Franco says that Wondor came to fruition.
During his travels to Hidalgo, Mexico, Wondor founder J.W. Rogers III came across a poncho/serape-like garment known as a jorongo. The vibrant colors and detailed embroideries inspired him to bring this to El Paso and find a way to share it with the world. He recruited a team, and together they visited the community in Hidalgo where the jorongo was made. It is here where Carolina says they quickly realized the capabilities of the women artisans went far beyond just one type of product. These "artesanas," or women artisans, were handcrafting garments using ancient looming and coloring techniques that made each piece high quality and one-of-a-kind.
The Wondor team chose to collaborate with La Mujer Obrera, a local independent organization in El Paso, whose mission is to develop and express the diversity of Mexican heritage while uplifting communities of women. Mujer Obrera started an initiative called La Red Binacional de Mujeres Artesanas Niu Matat Napawika, which connects hundreds of women artisans from all across Mexico, highlights their artisanry and gives them a platform to sell their art. Through this cooperative, Wondor connected with women artisans in the Mexican states of Hidalgo, Oaxaca, Chiapas, Chihuahua and Puebla. In total, Wondor is currently working with 130 artesanas who handcraft every item in Wondor's collection. The collection includes jorongos, huipiles (traditional blouses or dresses in Mexico and Central America), guayaberas (traditional men's shirts in Latin American cultures) and rugs. The Wondor designers put a modern spin on these traditional pieces and then leave the development of that vision to the artesanas. Each item is beautifully and meticulously crafted, with some pieces taking an entire month to create. Many of the pieces in the collection come with the embroidered signature of the women who made them.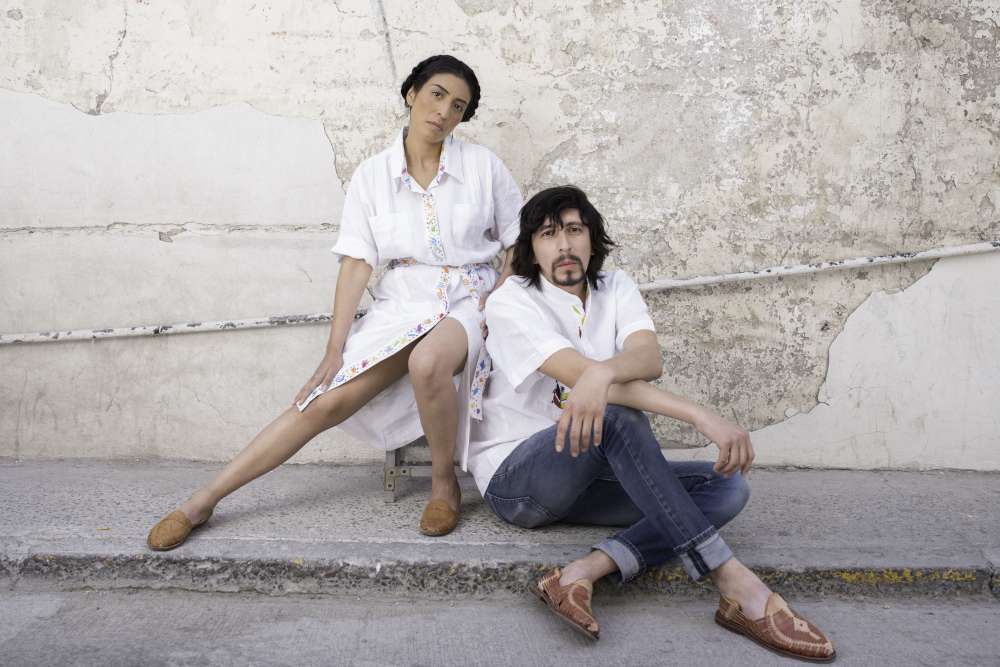 Not only has Wondor opened socioeconomic doorways for the artesanas they work with through sales of their apparel and goods, but they have also poured into them knowledge that enables them to open up opportunities for themselves as well. Through the cooperative that Wondor works with, the women artisans are offered economic and personal development workshops. Through these workshops, the women have learned how to do their own accounting and inventory. On one of her visits to Chiapas, Carolina spoke with an artesana named Juana who expressed to her that she had never dreamed that, in her lifetime she would ever have a savings account at a bank. With the knowledge she gained through the workshops provided, she is able to have financial security. Beyond the financial gain these women have experienced, the Wondor team has also witnessed them grow and flourish as more outspoken and confident individuals.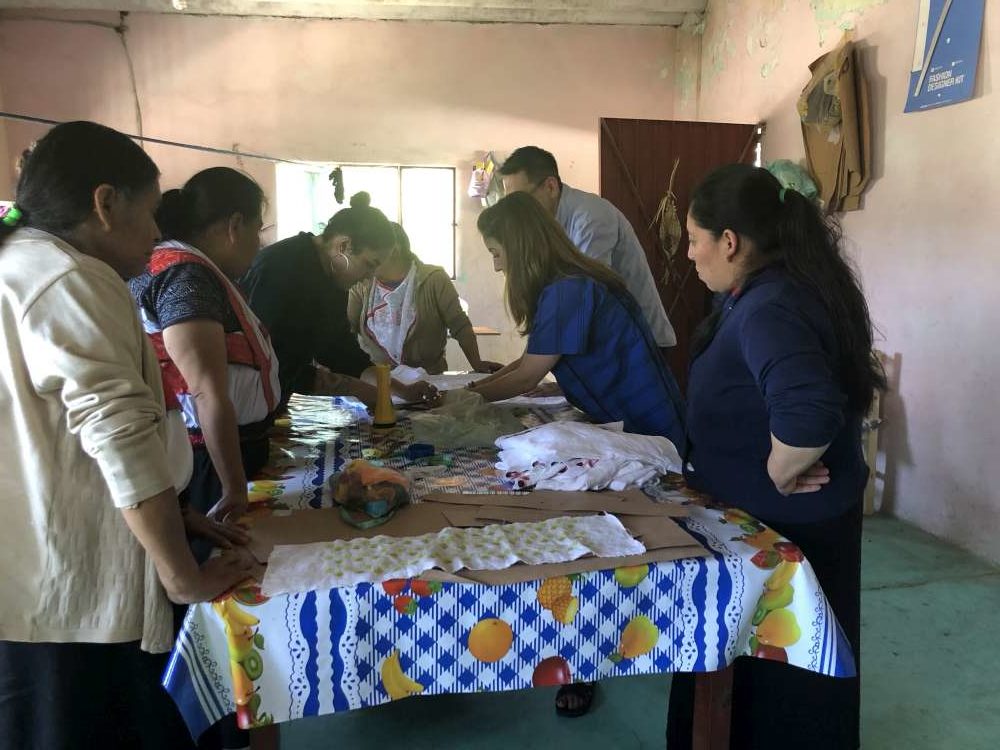 El Paso is fortunate to be home to an organization like Wondor that is bridging borders through business and artistry in the fashion world. In a way it also pays homage to the garment industry that played such an important role in the development of our city. As stated on their website, Wondor aims to redefine luxury by offering products that take their value from the time, ingenuity and artistry they take to create. There is no mass production or cookie cutter replication. Each item is as unique as the woman who created it. When you purchase an item from Wondor, you become a part of a story. A story that began centuries ago, that lives on in the skillful hands of the artesanas, that grows in the hearts of the visionaries at Wondor and that can be told by you as you don a jorongo, huipil or anything else in their exclusive collection.
Shop: www.gowondor.com