By Kayla Melson
For many young creatives, designing their own clothing and accessories is a fun hobby. But, for one El Paso designer, it means worlds more.
"Fashion design, for me, actually happened as more of a necessity than a hobby," says Romina Cenisio. "(But) I…realized it was an art form and not just something you have to do for necessity."
The daughter of Italian immigrants, Romina says designing her own fashions became a part of her life when she was just a young child. She would eagerly watch as her mother, a seasoned seamstress who learned the trade in her native country, would save money by making her family's clothes with her own two hands.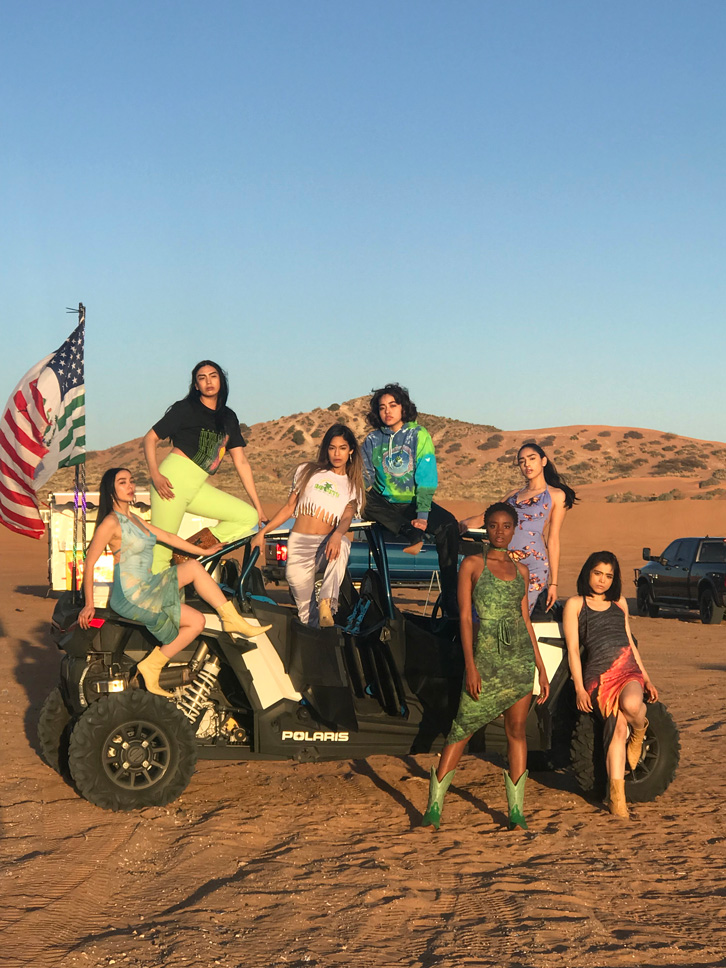 "From a young age, I would be her little helper," the Montwood High School alumna recalls. "I was always … cutting my clothes (and) wearing vintage before it was cool and accepted."
Following a childhood full of needles and threads, Romina decided to pursue a career in fashion design by attending the Fashion Institute of Technology in New York City and has lived in the Big Apple ever since.
"I went to college to study fashion, but since I already knew fashion design, I took classes for all other types of fashion, from styling to textile design," she explains. "Coming to NYC allowed me to truly flourish and be myself without feeling the anxiety that comes with being judged by people that aren't as expressive."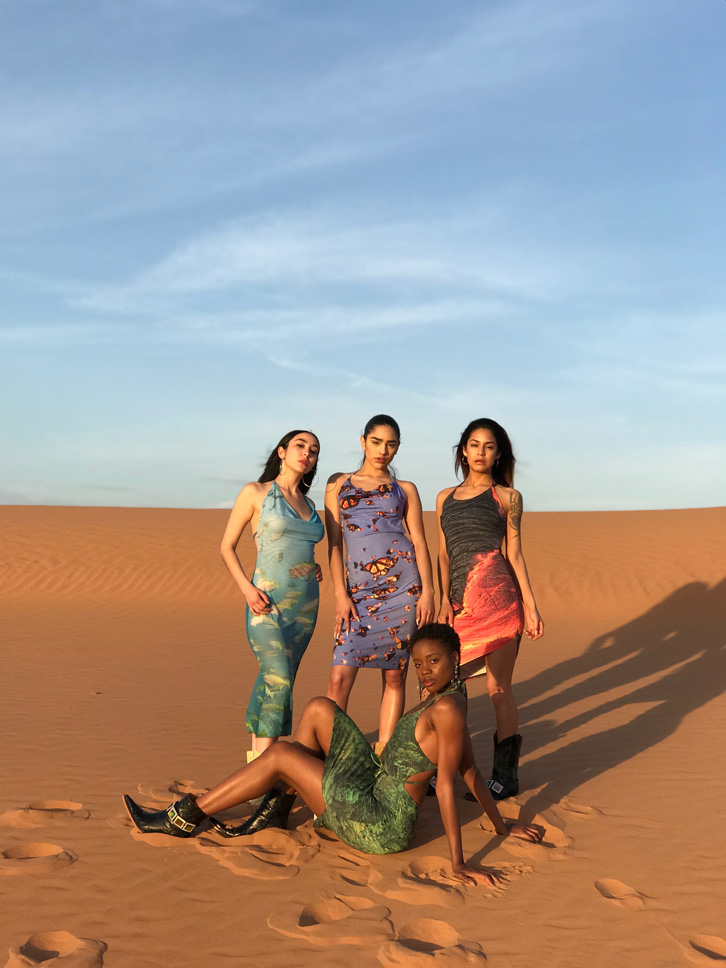 Years later, Romina now finds herself at the helm of her own sustainable fashion line and creative travel platform, Infinite Resort. The business launched on Earth Day and had an exclusive online feature on Vogue.com shortly thereafter, which became the most shared and trending story on Vogue that week.
"It was an amazing feeling," she says excitedly. "I thought of this concept to redefine what a 'resort' means to us. We think of luxury and tropical vacations … but I wanted to create a world where a resort is conscious, has depth, and takes responsibility for its existence."
The designer worked with a team of photographers, including Sergio Acosta and native El Pasoan Manny Soto, to capture the vivid shots.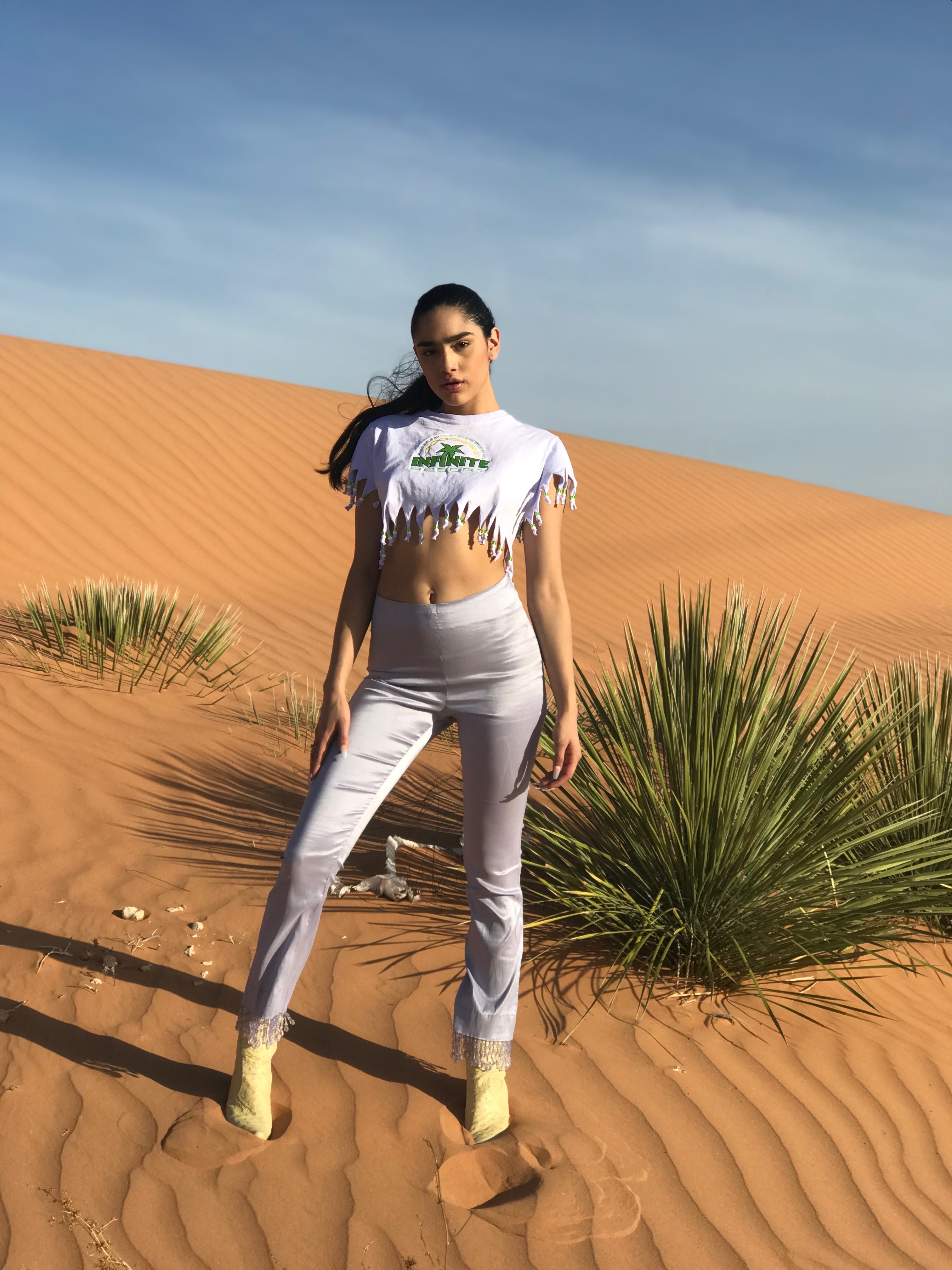 "It was great to shoot in my hometown with all local talent. I had a great opportunity to represent my city in a beautiful way," Manny says. "I'm very blessed and humbled to have my work recognized by Vogue."
The feature piece showcases Romina's bright, nature-themed ensembles juxtaposed with the smooth dunes of Red Sands and bright blue skies of east El Paso County.
"I wanted the young locals to be proud of where they're from and that was one reason I shot my campaign there," she says. "I wanted to bring the beauty of our home to the rest of the world, and somehow, I did it."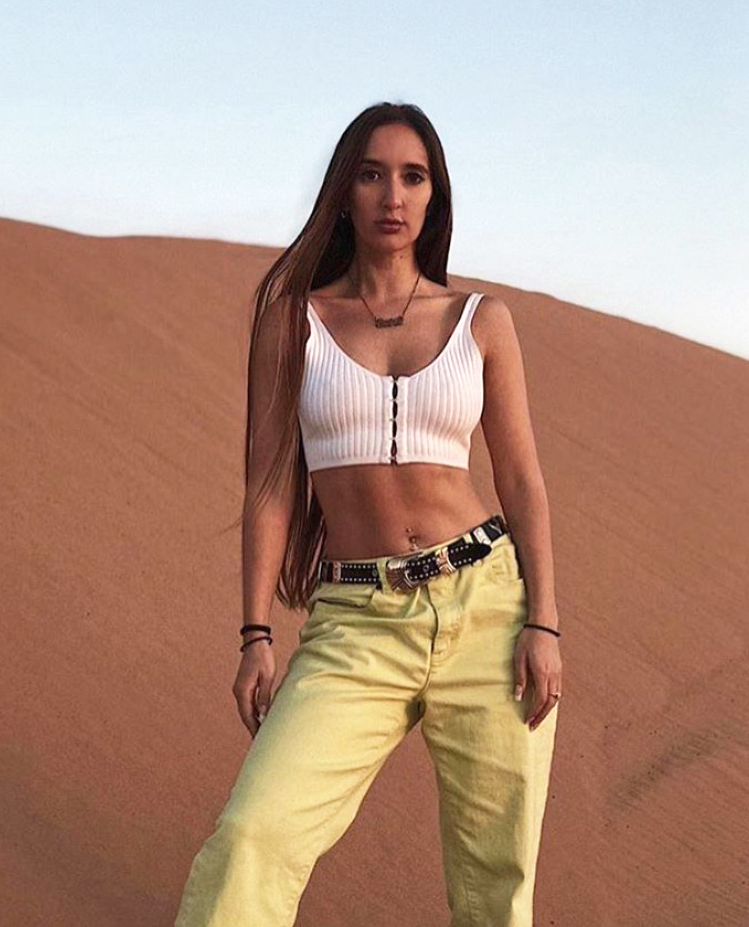 Infinite Resort is not only inspired by nature, but also plays its part in helping preserve the planet. "Anything I release will be sustainable, made in the best way I can, and will be connected to nature in some way, shape or form," Romina explains.
Romina says she felt so compelled by her love for Mother Nature that she enrolled in pre-veterinary medicine courses, and had many enlightening experiences with wildlife in the process.
"I always wanted to find a way to combine these two things in my life," she says. "They are so opposite of one another—fashion is known for being a huge contributor to climate change and it's always been difficult for me to work in an industry that dismissed the needs of our planet."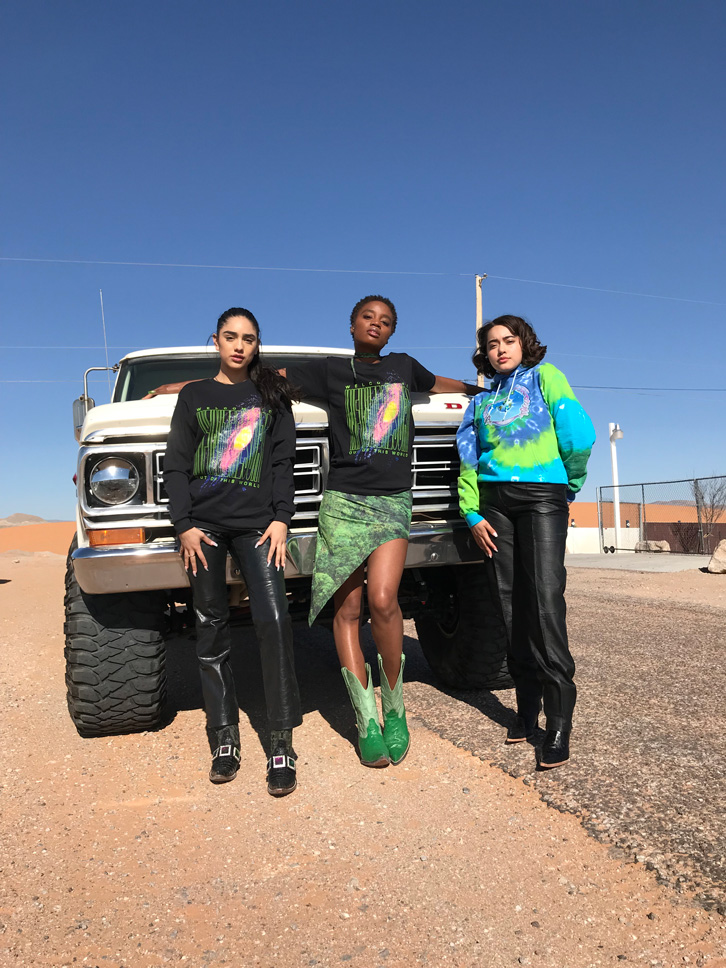 Going forward, Romina hopes Infinite Resort will one day transcend the fashion sphere. "The future of Infinite Resort lies in immersive events, panels, conscious travel reporting and a virtual reality travel experience," she says. "Eventually, this will be a community-led platform where people can engage and travel consciously and ethically."
In the meantime, Romina is inviting other designers, and the rest of the community, to join the movement. "Building something this big requires big risk, lots of time, dedication and lots of support," she says. "I welcome everyone on this journey with me!"