By: Marie Moore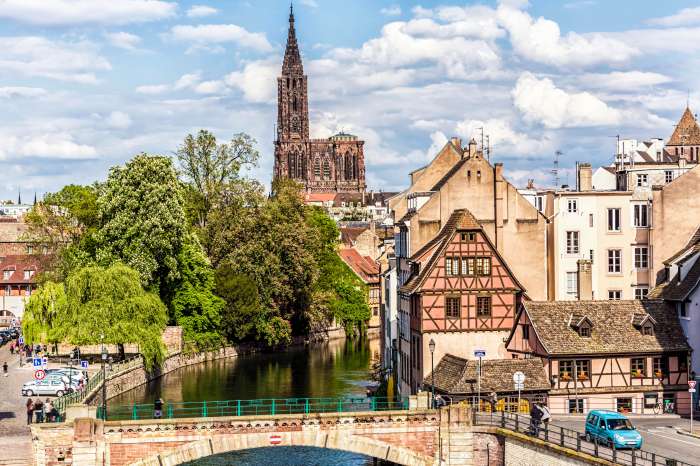 This UNESCO World Heritage center is a study in dualism. Historically torn between French and German cultures, contrasted by centuries old and strikingly modern architecture, bustling with fast-paced enterprise yet married to slow-gaited pedestrian tourists, Strasbourg is truly a diverse mecca for today's traveler. In order to see the city's best attractions, I recommend four days. Having said that, be sure to make time for mouth-watering French cuisine and at least one sampling of world class entertainment in this amazing city!
Day One: At the top of the list is the Aldstadt (German for "old city"). It's easy to squeeze Notre Dame Cathedral, Palais Rohan's Decorative Arts Museum and Archaeological Museum into a day because of their proximity to each other. On your way, stop in Gutenberg Square to see the Lower Rhine Chamber of Commerce building, with a 16 century dressed-stone façade. In Kleber Square, you'll see the 18 century pink sandstone Aubette building. Both are significant examples of their period BUT diagonally from the cathedral, and even more impressive, is Le Maison Kammerzell's dark, 15 century beamed exterior with a steep, sloping roof, multiple gables and bottleneck windows. Photo time!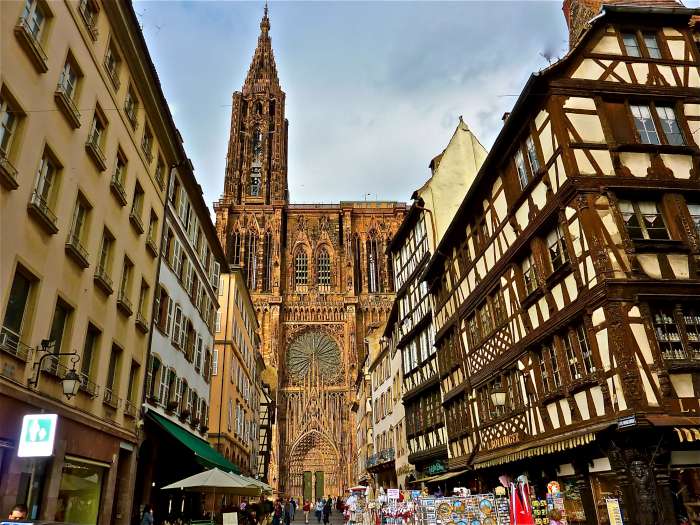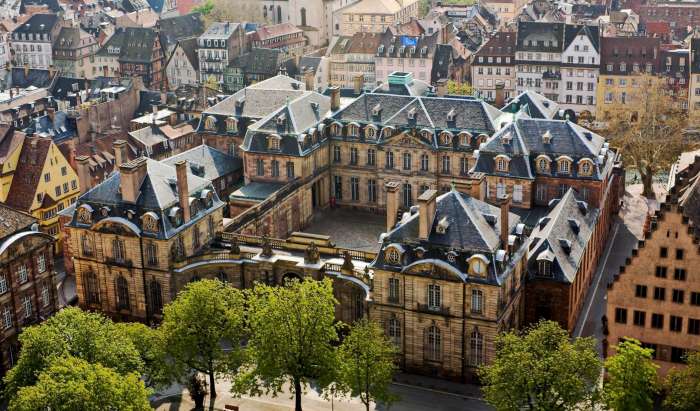 Now, turn and look up. 400 years in the making, Notre Dame Cathedral towers at 142 meters and is a Gothic masterpiece. The Spire, pulpit, rose glass, apostles gallery, grand organ, astronomical clock (be there at 12:30 p.m. for the Apostle's Parade) and angel pillar are showcased in a setting that will drop you to your knees. Please allow two hours and the private tour is highly advised.
Next, have you ever wondered what Napoleon's bedchamber looked like? You're in luck! It is one of many astounding rooms in the Palais Rohan's Decorative Arts Museum just steps from Notre Dame. You can also touch 3000-year-old statues in the extremely organized, multi-lingual archaeological museum, located in the same building.
Day Two: La Petite France walking and boat tours explore this quaint Ill River district, once home to poor, working-class tanners, millers and cobblers but now to well-preserved, half-timbered edifices, spirited waterfalls and lush gardens. You'll enjoy Pont du Faison revolving bridge (still manually operated) and period perfect Rue des Dentelles and Benjamin-Zix Square. Wander a little farther to St. Thomas Presbyterian Church, the Mausoleum of the Marshall of Saxony and the Ponts-Couvert's (covered bridge's) five towers—they are the last traces of the wall that surrounded Strasbourg in the Middle Ages. Fill out your day with traditional French meals and unique shopping experiences nearby.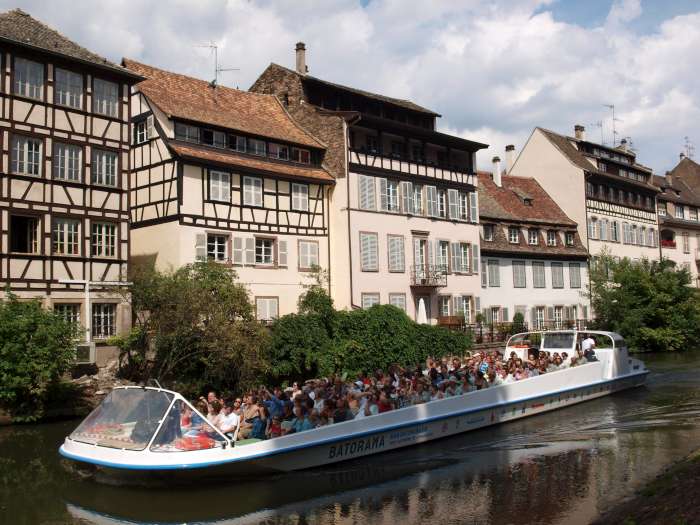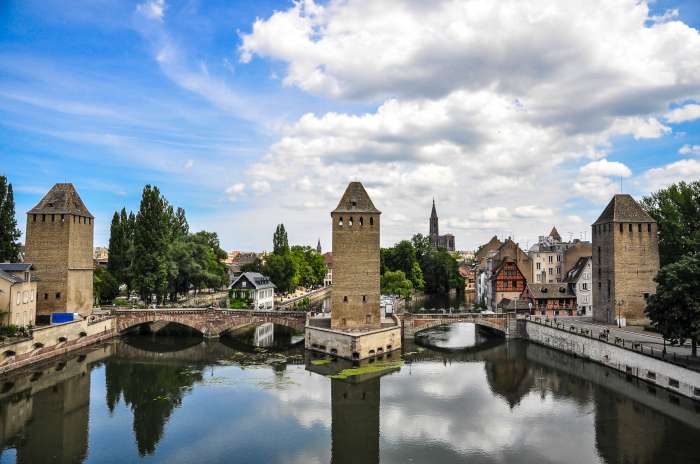 Day Three: Architectural buffs will be impressed with a stroll along the banks of the River Ill and its Imperial district. Don't miss Customs House (14 century, partially destroyed in WW2), and the Cour du Corbeau ("Crow Court") featuring Renaissance architecture and a guest list that included several kings and emperors, Rousseau and Dumas.
The Quai des Pecheurs wharf and Neo-Classical Esca buildings are also notable. The Place de la Republique, Palais Universitaire, National Library, National Theatre, Place Broglie and Opera House are landmarks of Germany's Imperial district expansion, in the 1800s. Take a sunny afternoon break at The Botanical Garden or in Empress Josephine's Orangerie (Park) which is a winter refuge for migrating storks. The Deux Rives Garden is also very peaceful. All are accessible on public transportation.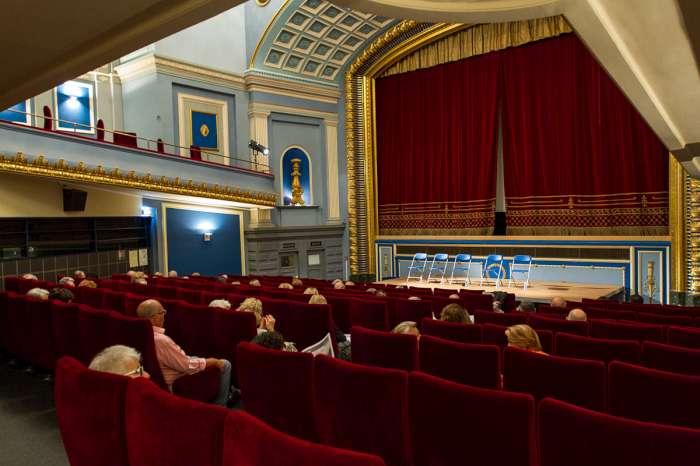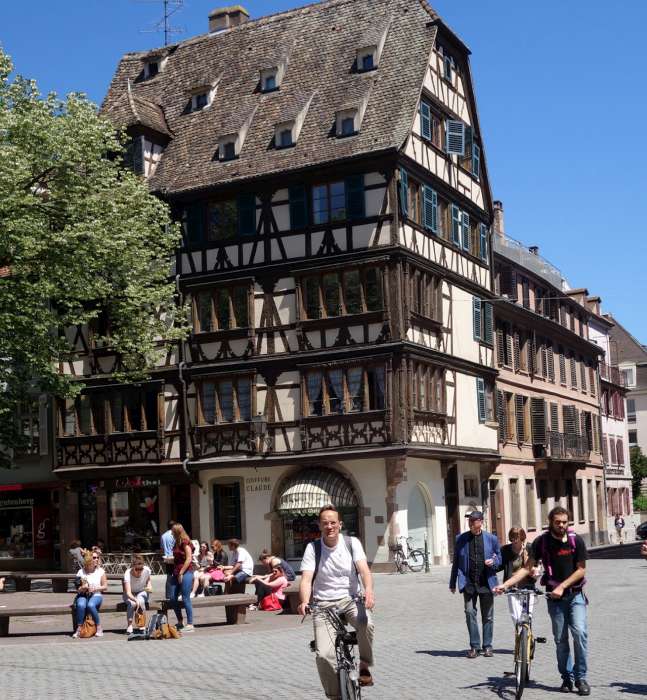 Day Four: You may not think my last day sounds as interesting as the first three but The Palais de L'Europe (built in a "forming pyramid" style) is where The Council of Europe's 47 member states put their heads together to strengthen political stability. It is 64,000-square meters in size, and of monolithic proportions.
The Human Rights Building (Richard Rogers clear cut design) is distinguished by  two metal cylinders symbolizing the scales of justice. It's amazing!  Then, there's the European Parliament Building, a 1998 glass, metal, wood and sandstone façade. It has a 60 meter high tower and a 750-seat chamber room. Tours are available but must be pre-booked online.